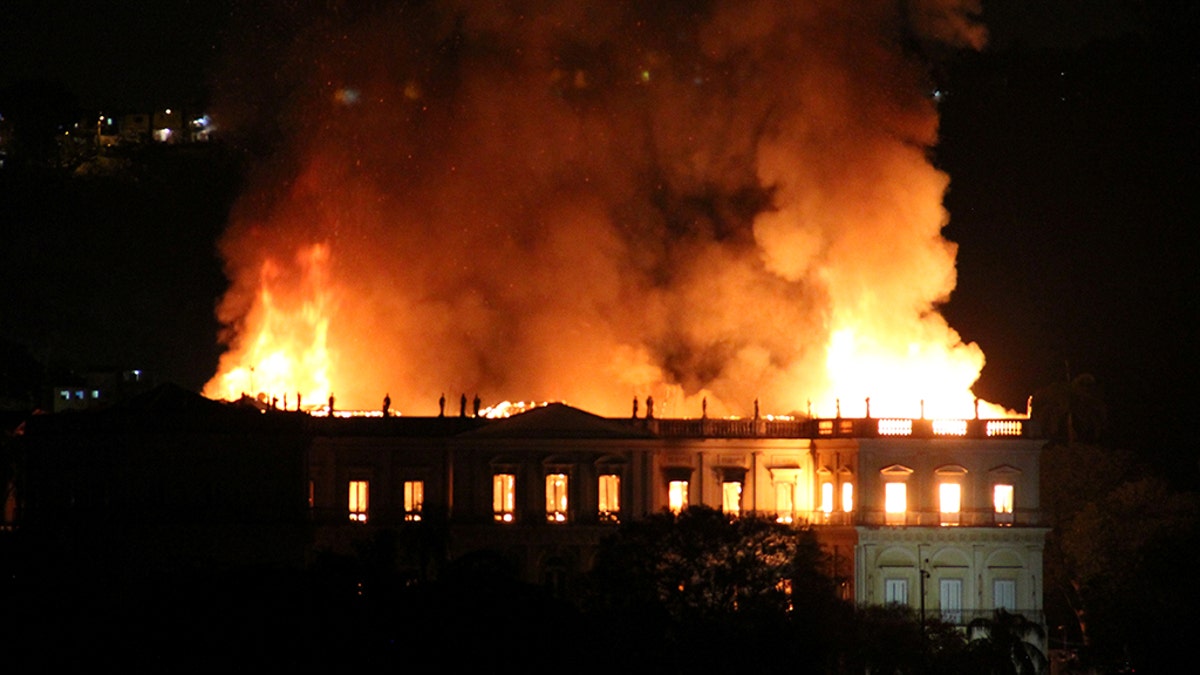 Firefighters in Brazil on Sunday worked to douse massive flames engulfing a 200-year-old history museum — as the country's president called it "a sad day for all Brazilians."
The National Museum of Brazil in Rio de Janeiro, also known as Rio Museu Nacional, caught fire late Sunday after the building had closed for the day, according to O Globo. It was not immediately clear what sparked the fire; the museum reportedly had infrastructure problems in recent years.
Sgt. Moises Torres, of the state's firefighting headquarters, said it wasn't known if anyone was injured in the blaze.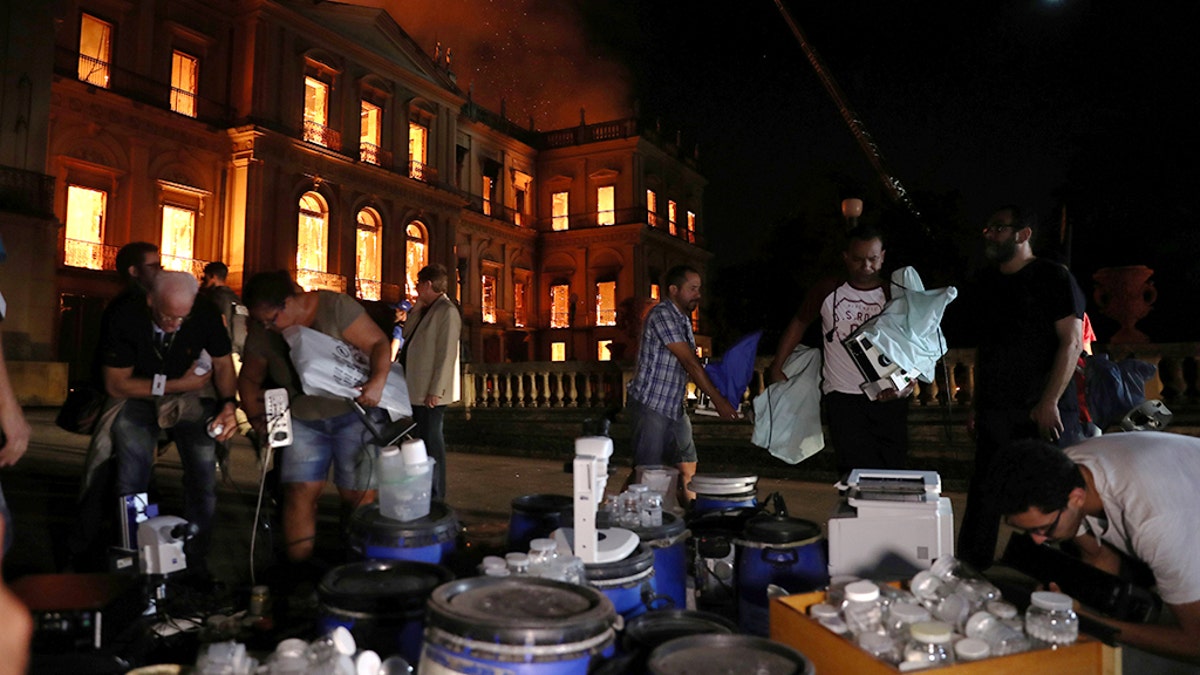 "Two hundred years of work, investigation and knowledge have been lost," President Michel Temer tweeted.
The museum is Brazil's oldest. Sérgio Sá Leitão, the country's culture minister, told the newspaper how tragic it was to see the museum in flames, and, according to a translation of his remarks, said the fire "could certainly have been avoided."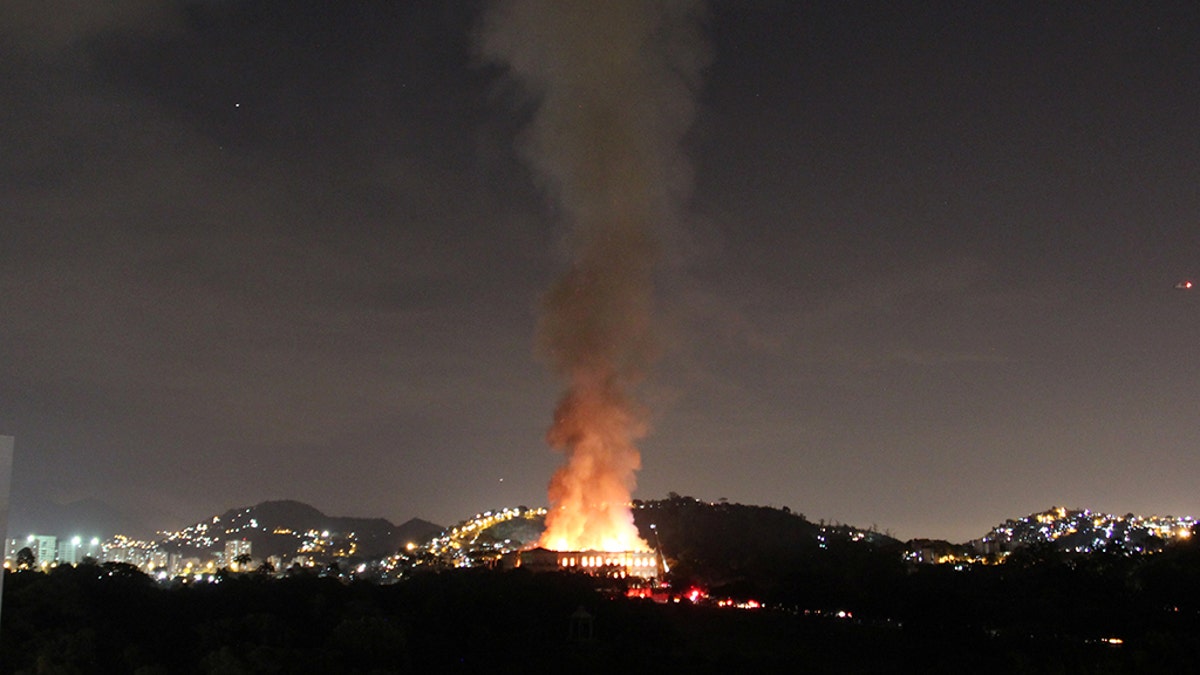 The museum holds thousands of items related to the history of Brazil and other countries, according to its website, and is part of the Federal University of Rio de Janeiro.
Many of its collections came from members of Brazil's royal family, officials said.
The Associated Press contributed to this report.