Brazilian ex-President Silva charged in corruption probe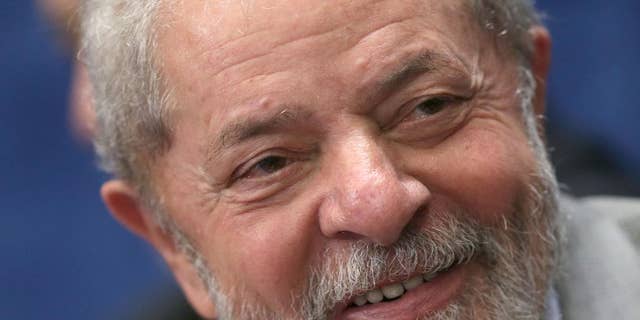 NEWYou can now listen to Fox News articles!
RIO DE JANEIRO – Brazilian federal investigators have charged former President Luiz Inacio Lula da Silva with money laundering and corruption.
The charges announced Wednesday are in connection with a sprawling corruption investigation at state-run oil giant Petrobras.
Silva, his wife and five others are accused of illegally benefiting from renovations at a beachfront apartment in the coastal city of Guaruja, in Sao Paulo state. The improvements were made by constructors involved in the kickback scheme emanating from Petrobras.
Silva acknowledges having visited the penthouse but says he never owned it.
Police recommended the charges last month. Judge Sergio Moro must now decide whether Silva will stand trial.
In a separate case related to Petrobras, Silva will go on trial for obstruction of justice.