Bacardi fights to reclaim ownership of Havana Club in closely watched trademark case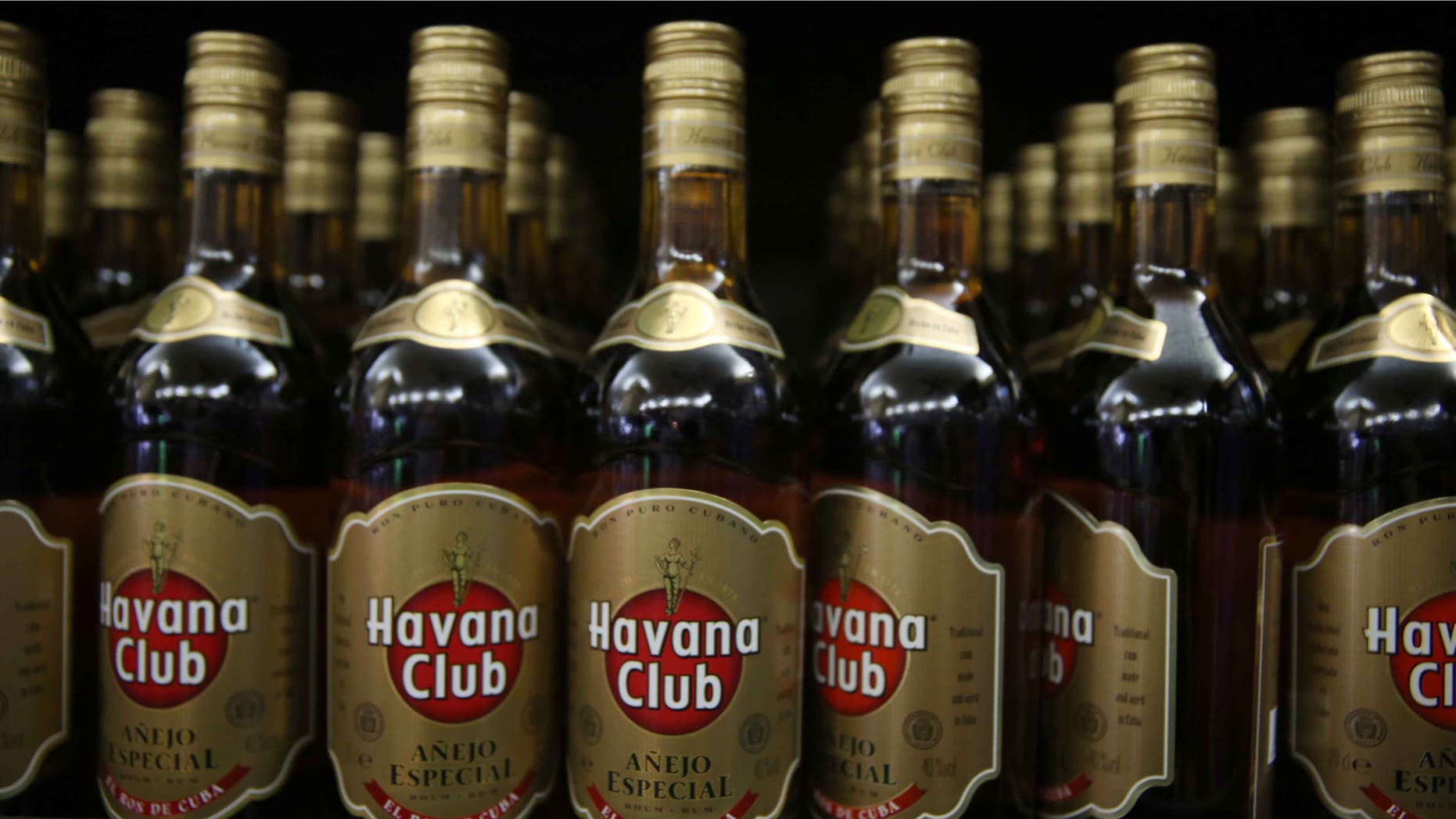 Miami – When the diplomatic relations between the U.S. and Cuba started to ease in late 2014, Bacardi thought it was just a matter of time until it would reacquire full ownership of the Havana Club rum prized trademark.
It was wrong.
Last month, the U.S. Patent and Trademark Office granted the renewal of a trademark for Havana Club to the Cuban government and its partner, Pernod Ricard, to sell the island's most famous rum in America once the embargo is lifted — essentially stripping away Bacardi's trademark claim to a company it founded in Cuba. The move even made waves in political circles, with U.S. lawmakers from both sides of the aisle expressing outrage over the decision.
Bacardi pulled up stakes on the island in 1959 and soon after the Castro government seized its distillery. However, it claimed ownership over the Havana Club name claiming it had purchased the rights to it and the original Cuban recipe from the Arechabala family, which made the rum on the island before the Cuban revolution.
In the 1990s Bacardi began selling its own brand of Havana Club rum, distilled in Puerto Rico, in the U.S. Cubaexport, run by the Cuban government, owns the trademark in the rest of the world.
The bitter dispute shows how U.S. companies and owners looking to reclaim businesses and brands seized by the Cuban government are in for a long fight, experts say.
"The Havana Club case is a microcosm of the broader issue regarding private property and trademark rights seized by the Cuban government and to what extent those rights will be compensated," said Kevin Markow, a shareholder with the law firm Becker & Poliakoff in Fort Lauderdale, Fl.
"It's kind of a chess game going on around the globe over who is the rightful owner of this trademark," he said.
Bacardi recently filed a Freedom of Information Act request with the Department of Treasury to obtain documents that would show how US officials arrived at the decision to recognize Cubaexport, the joint venture Cuban government and Pernod Ricard as the owners of Havana Club.
"The American people have the right to know the truth of how and why this unprecedented, sudden and silent action was taken by the United States government to reverse longstanding U.S. and international public policy and law that protects against the recognition or acceptance of confiscations of foreign governments," Eduardo Sánchez, Bacardi's senior vice president and general counsel told the Miami Herald.
On Tuesday, a bipartisan group of U.S. lawmakers addressed a letter to Secretary of State John Kerry and Treasury Secretary Jacob Lew expressing their concern.
Reps. Ileana Ros-Lehtinen (R., Fla.), Debbie Wasserman Schultz (D., Fla.) and other 23 members of Congress said they feared last month's ruling could undermine protections for American intellectual property rights holders.
"This original family's factories and trademarks were confiscated by the Castro regime and the U.S. government should not take any action which would embolden any foreign entity that could confiscate U.S. trademarks and intellectual property," said Ros-Lehtinen in a separate statement posted by Nasdaq.com.
Markow and other trademark attorneys speculate Bacardi will ramp up its nearly 20 year fight against Cubaexport in court. The case had previously gone all the way to the U.S. Supreme Court in 2012. However, the high court declined to review the matter.
"It will tee up a legal fight over absolute ownership of the trademark," Markow said. "There has already been a long history of litigation between Cubaexport and Bacardi."
Marvin Feldman, a partner at Lackenbach Siegel, a New York law firm specializing in intellectual property, concurred. "This dispute has been going on a long time," Feldman said. "It is very complex. It won't end any time soon."
Jorge Espinosa, a partner with Miami intellectual property firm Espinosa, Trueba Martinez, said the U.S. patent office's Havana Club decision actually does more to help the Cuban government than American companies looking to reclaim brands and trademarks.
"For island interests registering in the U.S. it does seem to show a relaxation of restrictions that in past administrations would have been refused," Espinosa said. "This decision gives Cuba and Cuban interests more ammunition to come in and register and renew trademarks from the island."
For instance, it could help Cuban company Cubatabaco in its long standing battle with General Cigar Co Inc. over the "Cohiba" cigar trademark. Last year, the U.S. Supreme Court ruled in favor of the Cuban state-owned company by refusing to intervene in the dispute. As a result of reduced travel restrictions, Cuban-made Cohibas are reaching U.S. shores via tourism permits.
Cubatabaco has been waging its trademark war with General Cigar since 1997. The state-run firm overcame a 2005 Second Circuit Court of Appeals ruling that any "transfer of property" to Cubatabaco was prohibited by the embargo. But then Cubatabaco won a subsequent federal court ruling recognized the company's challenge of the Cohiba trademark before U.S. Patent and Trademark Office's Trademark Trial and Appeal Board, which is still pending.
Companies like Bacardi and General Cigar will have to prove in court that the U.S. patent office's decision is in direct conflict with U.S. law that bans entities from registering trademarks seized by the Cuban government. "At the end of the day, Bacardi is correct," Espinosa said. "The original owners of other seized trademarks would need to make the same argument."
Feldman said Cuban entities should take advantage of the U.S. government's approval of Cubaexport's Havana Club trademark. "They should not sit on it," Feldman said. "They should be registering their trademarks immediately."