Pope Francis, already a rock star, will make his Hollywood debut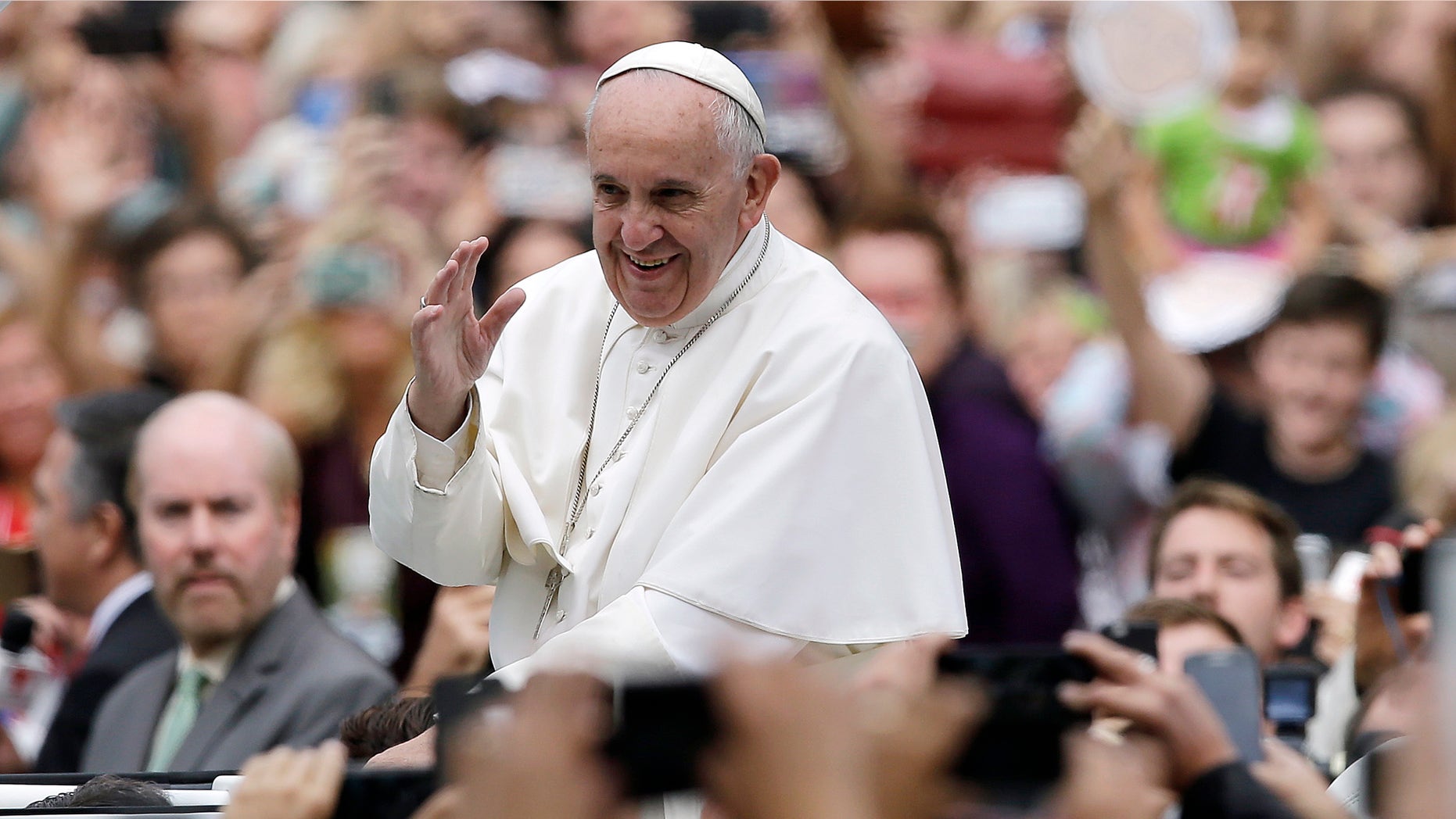 Pope Francis is set to make his Hollywood debut in a new film.
The leader of the Catholic Church will play himself in the new film "Beyond the Sun," marking the first time in the history of the Church that any pope has made a film debut.
According to The Hollywood Reporter, the film is a family adventure based on the Gospels told through various stories. It reportedly arose because Francis asked the filmmakers Andrea Iervolino and Lady Monika Bacardi, co-founders of AMBI Pictures, to make a film that portrayed Jesus' message for children.
"Our excitement and gratitude toward His Holiness, Pope Francis participating in this film is beyond words. This is not just a movie for us, it's a message, and who better to have on your side to deliver an important societal and spiritual message than the Pope," said Iervolino in a statement, according to THR.
All profits from the film will be donated to two charities in Pope Francis' native Argentina: El Alemendro and Los Hogares de Cristo. Both charities aid at-risk children and young adults.
"This movie will provide funds to support extremely worthwhile causes that we take very seriously. This message and cause are very dear to the entire AMBI family and we are honored and inspired by the level of collaboration from the Vatican," Iervolino said.
THR reported the principal photography for "Beyond the Sun" is expected to being in early 2016 in Italy.
Graciela Rodriguez wrote the screenplay and will co-produce with Gabriel Leybu. A director is still in the works and Monsignor Eduardo Garcia will be Pope Francis' advisor.