Australian leader says Trump agrees alliance is important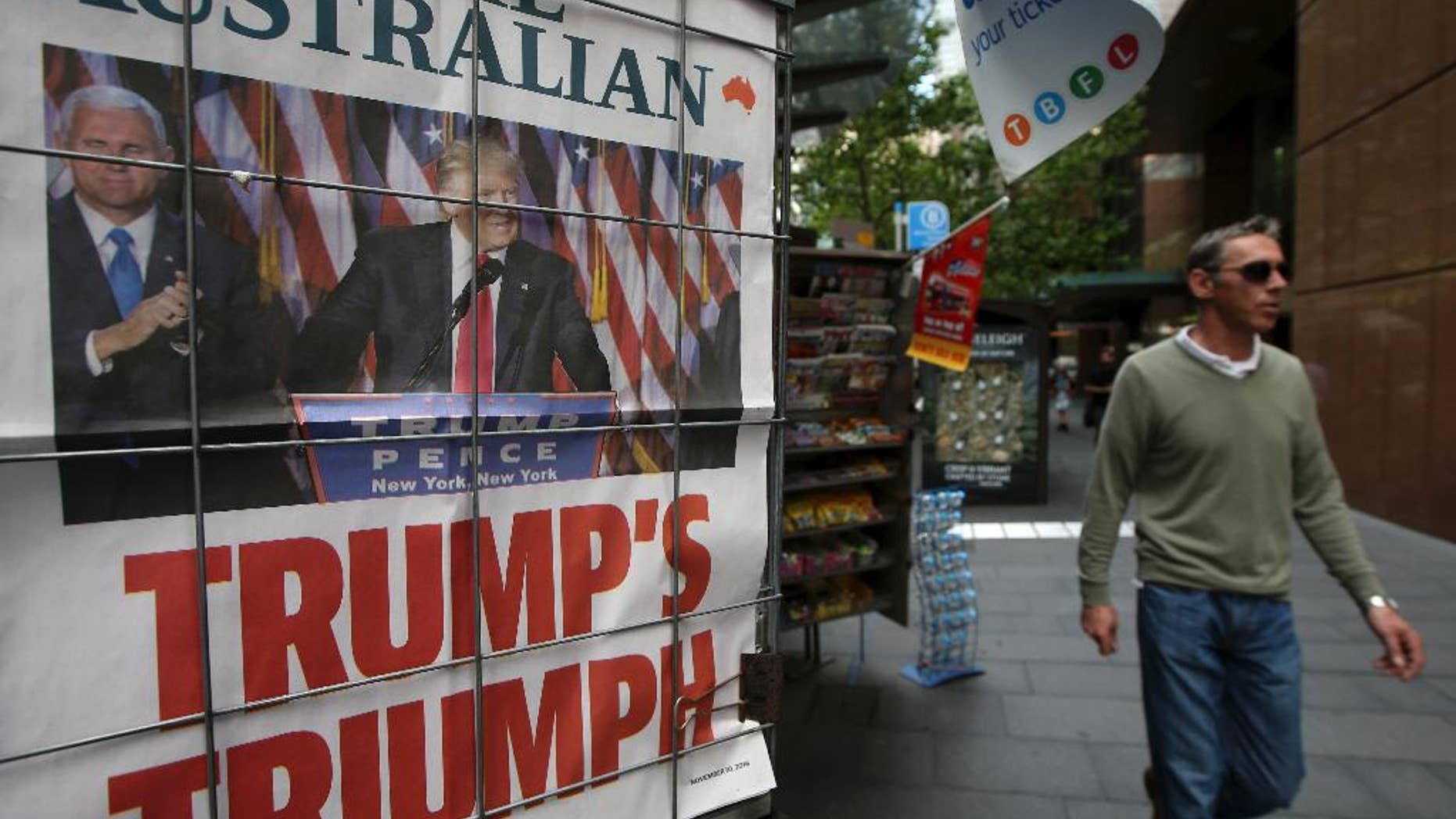 CANBERRA, Australia – Australia's prime minister says after his first telephone conversation with the U.S. president-elect that Donald Trump agrees on the importance of the U.S. military alliance with Australia and the importance of the U.S. military presence to the security of the Asia-Pacific region.
Prime Minister Malcolm Turnbull said on Thursday that Trump "appreciates, honors" and "admires" the 65-year-old bilateral defense pact that requires the security partners to consult if either comes under attack but does not commit them to come to the other's defense.
Turnbull would not say whether Trump planned to continue to increase the U.S. military buildup in Australia during "warm" and "very frank" discussions.