As Haiti Prepares for Election, Violence Brings Fears of Renewed Hardship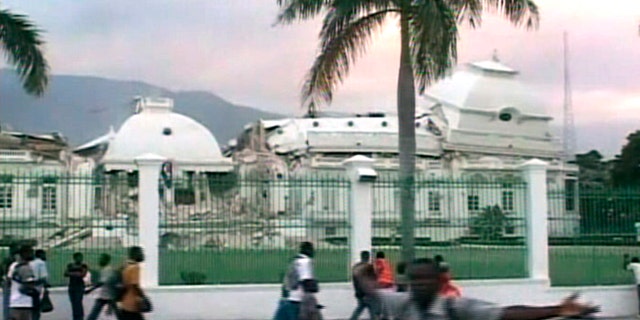 As Haiti prepares for its first election in four years on Sunday, recent riots are renewing fears that the island -- still reeling from a devastating earthquake and cholera outbreak -- will sink deeper into the political chaos that has ravaged the tiny nation in the past.
"The nation is not in the mood for the election," one candidate, Leslie Voltaire, told The New York Times. Voltaire, a former government minister, has suggested, along with other candidates, that the vote be delayed.
Still, Sunday's election may be one of the most important in decades. The new president, facing the huge challenges of rebuilding the nation after January's earthquake and trying to stem a cholera outbreak, will have an opportunity to restore the economy with potentially billions of dollars in international reconstruction money. The new president will also be charged with overhauling the country's justice system and deciding what to do with more than a million earthquake refugees.
Nineteen candidates are vying for the presidency in the hemisphere's poorest nation, according to The Times. They include a former first lady who would be the first woman election president, a popular entertainer known to drop his pants on stage and a government minister who is the favorite of the current president, Rene Preval, who has been growing increasingly unpopular among Haitians since being elected in 2006.
A recent impromptu campaign rally ended not with cheers but panic as armed men on motorcycles, some wearing yellow-and-green T-shirts of one presidential contender, pulled up to the small crowd supporting a rival candidate and fired into the air.
The U.N. representative in Haiti, Edmond Mulet, called the "volatile political climate" a Haitian tradition. Multiple candidates have reported attempts on their lives -- a credibility-building boast in a country where election days have long been synonymous with voter intimidation and massacres.
To combat the fraud that has marked past elections, several dozen international observers will monitor the balloting, The Times reports. The United States is providing $14 million in election-related aid to help pay for voting supplies, international observers and other needs.