Arpaio to Obama: Show Me Your Papers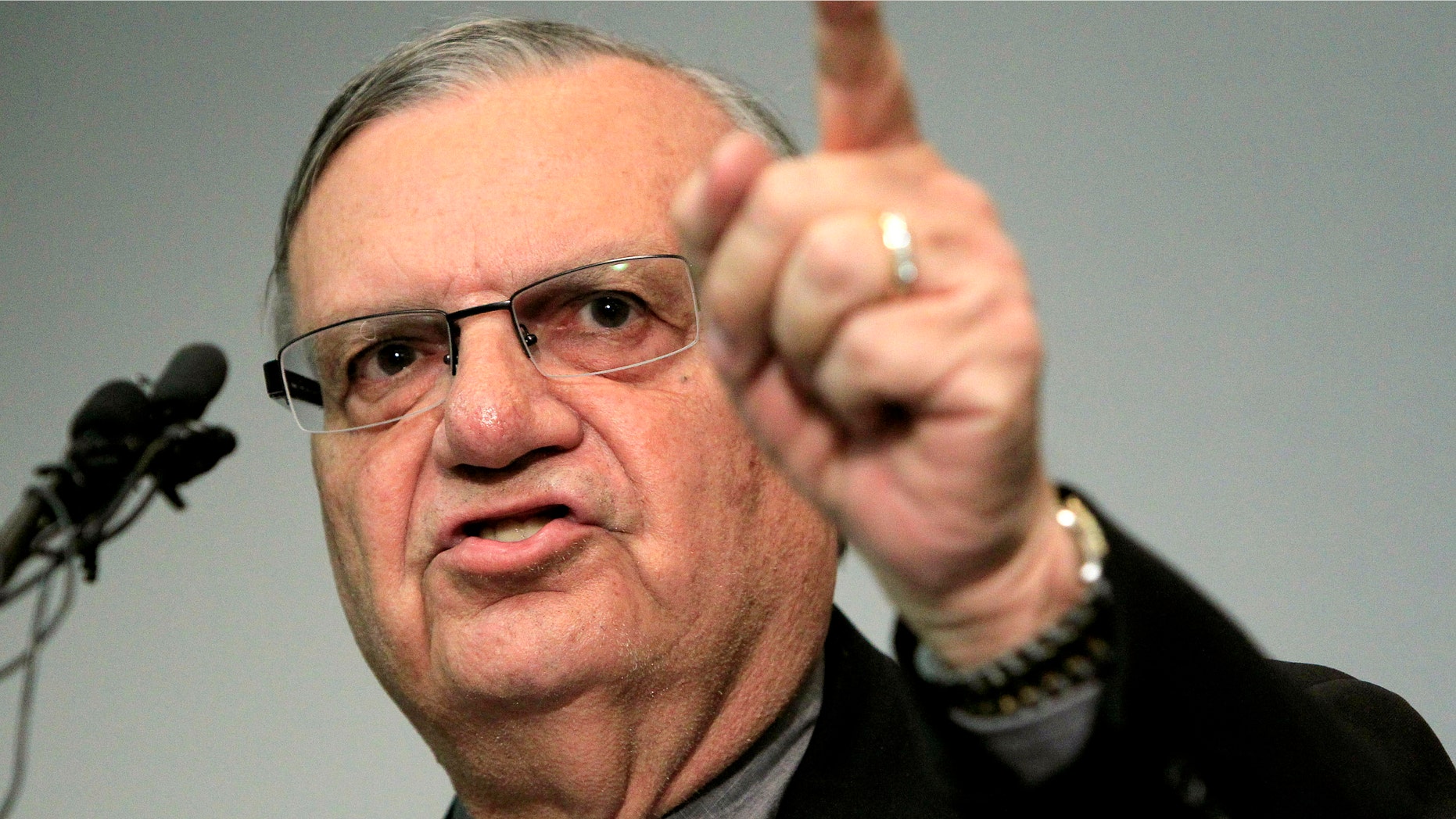 PHOENIX – Arizona Sheriff Joe Arpaio is reviving the "birther" controversy involving President Obama, saying a 10-page report released by investigators shows "inconsistencies" in the president's birth certificate.
The Maricopa County Sheriff held a press conference Thursday to proclaim that a six-month investigation found the president's birth certificate, which shows he was born in Hawaii, may have been a "computer-generated forgery."
"Based on all of the evidence presented and investigated, I cannot in good faith report to you that these documents are authentic," Arpaio said. "My investigators believe that the long-form birth certificate was manufactured electronically and that it did not originate in paper format as claimed by the White House."
Arpaio also said the selective service card completed by Obama in 1980 in Hawaii also was most likely a forgery.
"We don't know who the perpetrators are of these documents," he said, although he said he doesn't think the president forged the documents.
The Obama birth certificate controversy has been widely debunked but remains alive in the eyes of some conservatives. Last year, Donald Trump most prominently revived the issue while entertaining a possible bid for the presidency.
The White House has not commented on Arpaio's claims.
Celebrities Who Were Once Undocumented
Arpaio's announcement comes at a time when the sheriff himself finds himself entangled in legal troubles. He faces a federal grand jury probe over alleged abuse of power, Justice Department accusations of racial profiling and revelations that his department didn't adequately investigate hundreds of Arizona sex-crime cases.
The investigation was conducted by members of Arpaio's volunteer cold-case posse.
"I'm not going after Obama," said Arpaio, who has criticized the president's administration for cutting off his federal immigration powers and conducting a civil rights investigation of his office. "I'm just doing my job."
Some critics suggest Arpaio's aim is to divert attention from his own legal troubles while raising his political profile as he seeks a sixth term this year. The sheriff vehemently denies such strategies are in play.
Arpaio's probe comes amid a federal grand jury investigation into the sheriff's office on criminal abuse-of-power allegations since at least December 2009, focusing on the sheriff's anti-public corruption squad. Separately, the U.S. Justice Department has accused Arpaio's office of racially profiling Latinos, basing immigration enforcement on racially charged citizen complaints and punishing Hispanic jail inmates for speaking Spanish. Arpaio denies the allegations and said the investigation is politically motivated.
Speculation about Obama's birthplace has swirled among conservatives for years. "Birthers" maintain that Obama is ineligible to hold the country's highest elected office because, they contend, he was born in Kenya, his father's homeland. Some contend Obama's birth certificate must be a fake.
Hawaii officials have repeatedly confirmed Obama's citizenship, and Obama released a copy of his long-form birth certificate in April in an attempt to quell citizenship questions. Courts also have rebuffed lawsuits over the issue. Of late, the president's re-election campaign has poked fun at it, selling coffee cups with a picture of the president's birth record.
Arpaio has said he took deliberate steps to avoid the appearance that his investigation is politically motivated. Instead of using taxpayer money, the sheriff farmed it out to lawyers and retired police officers who are volunteers in a posse that examines cold cases. Other posses assist deputies in duties that include providing free police protection at malls during the holiday season or transporting people to jail.
Even as he is under fire by the federal government, the sheriff remains popular among Republicans.
Based on reporting by the Associated Press.
Follow us on twitter.com/foxnewslatino
Like us at facebook.com/foxnewslatino