Arizona Sheriff Babeu's Ex-Beau Files $1M Lawsuit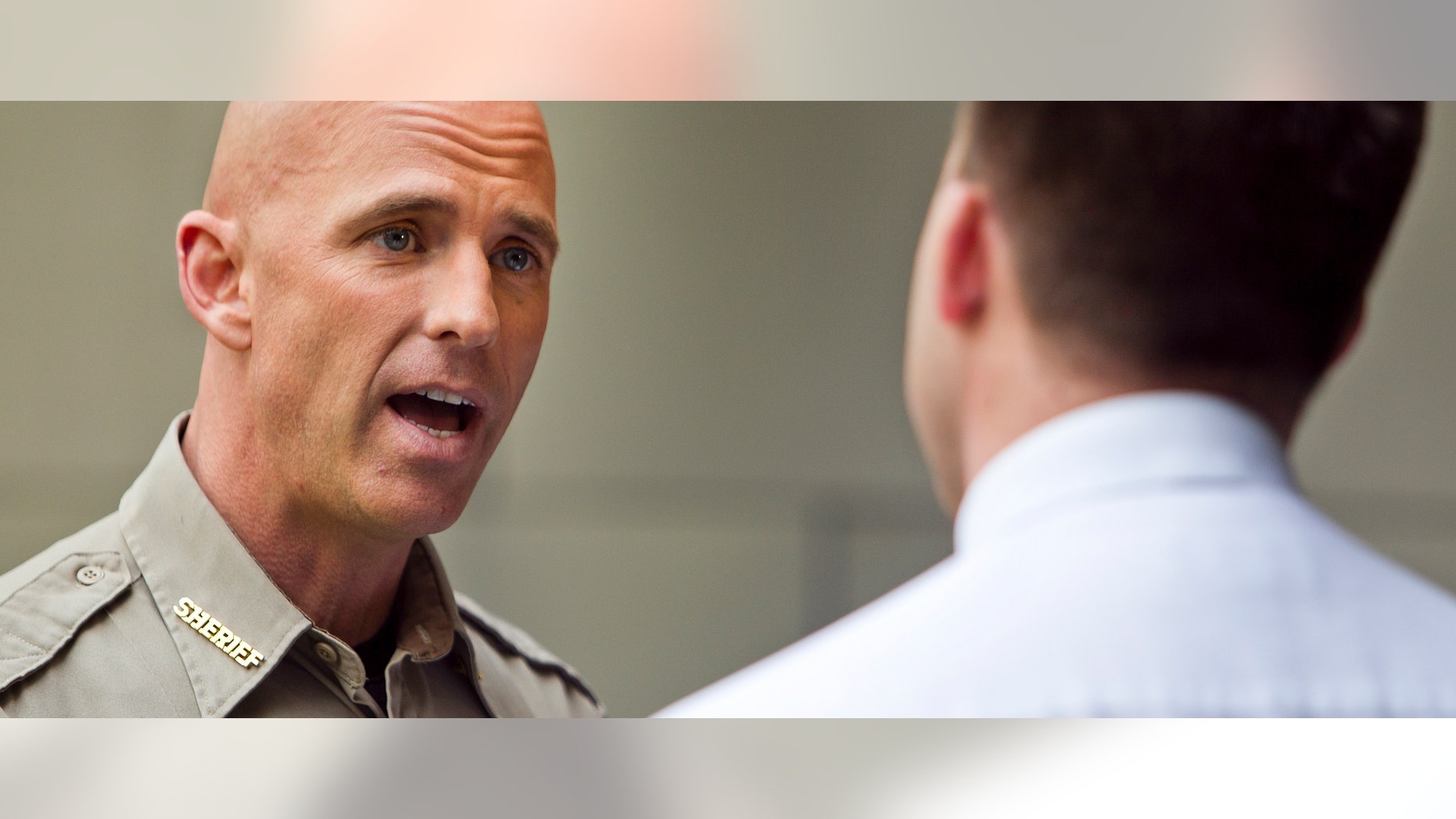 A Mexican immigrant, who has accused an Arizona sheriff of making threats against him if he revealed their romantic relationship, has filed a $1 million notice of claim in damages against the sheriff and the county.
Pinal County Sheriff's officials say the precursor to a lawsuit was received by their office Monday, but they declined further comment.
Last month, Sheriff Paul Babeu (BAB'-yoo) announced that he's gay and once had a relationship with Jose Orozco while the immigrant was a campaign volunteer.
Things turned ugly though when Babeu accused Orozco of posting negative material of him online.
Gay Outing Poses Problems for AZ Sheriff
Orozco has accused Babeu of threatening to deport him if he revealed their relationship. Babeu has denied any wrongdoing and has asked for an independent investigation into the matter.
Babeu has said he declined to pursue criminal charges against Orozco after he agreed to stop posting the online material via a cease and desist order.
The Arizona Republic (http://bit.ly/zEuqO4) says Orozco's claim creates new complexities for Babeu, who's completing his first term as sheriff and is running for a congressional seat in Arizona's conservative 4th District.
The GOP field in the 4th District includes a sitting member of Congress, Rep. Paul Gosar, R-Ariz.  Before the Orozco scandal, Babeu was believed to be a front-runner for the seat after raising $263,000 in campaign funds shortly after announcing his candidacy in October.
But the real legal complications for the Babeu are within the context of Orozco's immigration status. It is believed that Orozco is a Mexican national, a legal immigrant on a tourist visa, but if this is true it would mean that he could not have been able to work on the Sheriff's campaign websites - even if unpaid, nor would he have been allowed to donate to his campaign.
Latino Group Demands Babeu Probe
Beyond being a political liability, Orozco also poses other potential legal issues for Babeu. Orozco is a Mexican national who has said he worked on Babeu's campaign websites before their break-up. Though Orozco is believed to be a legal immigrant in the U.S. on a tourist visa that would still have prohibited him from such work, even if unpaid.
In addition to the potential lawsuit, the Sheriff's Office already faces a federal investigation into whether one or more employees engaged in prohibited political activity while on the job. Babeu asked the Gila County sheriff's office and that county attorney's office to "look into allegations of human rights violations, threatening and intimidating, misuse of public resources, theft of property, theft of identity, fraud and impersonation."
Based on reporting by the Associated Press.
Follow us on twitter.com/foxnewslatino
Like us at facebook.com/foxnewslatino