Amid border wall talk, 'coyotes' turning to fake visas to enter US illegally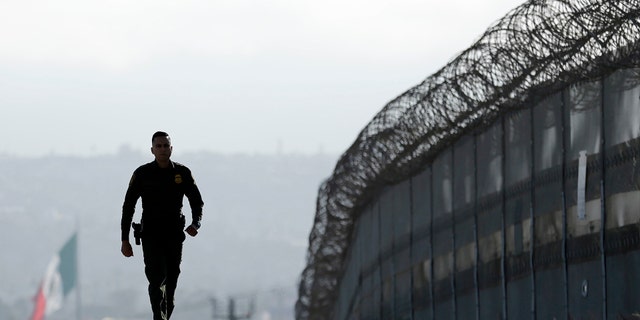 NEWYou can now listen to Fox News articles!
The number of people entering the United States illegally with fake passports and border crossing cards is on the rise, a spokesperson from the U.S. Customs and Border Protection said.
Every week, CBP agents stationed in El Paso, Texas y Sunland Park, New Mexico crossings seize an average of 85 documents that have been altered, according to an investigation conducted by El Universal, a leading Mexican newspaper.
AT BORDER PATROL, TRUMP LIFTS MORALE THAT WAS AT AN ALL-TIME LOW
Border crossing cards, also known as laser visas, are the most commonly used method, said CBP spokesman Rubén Jáuregui. These cards are temporary documents issued to Mexican citizens to visit the U.S. border areas for less than 72 hours.
They are, however, available to all for just $150 thanks to a criminal network that operates on both sides of the border using a simple system and a whole lot of corruption.
BORDER PATROL CHIEF, WHO ONCE BACKED IMMIGRATION REFORM, REMOVED FROM OFFICE
The reason the documents are so cheap – "coyotes" charge at least $1,500 to guide you through the desert – is that they are "rented," not sold.
"One of us gives you the document and follows you until you cross, and in El Paso you pay us. You give us back the passport and then we return [to Mexico] to cross someone else," said Kevin to El Universal, refusing to provide his last name for obvious reasons.
But there are those who don't make it. According to CBP, more than 75,000 fraudulent documents were seized along the border in 2015, while in the first four months of 2016 the number was 47,000.
"Criminals or gangs who illegally cross immigrants to the United States do not need a wall, they're going to go around it and follow the path of corruption," said Fred Burton, security analyst for intelligence firm Stratfor and former State Department special agent, as quoted by the paper.
"Corruption is a porous wall," he said.