Amazon tourist boat with 21 Americans on board attacked, robbed by bandits in Peru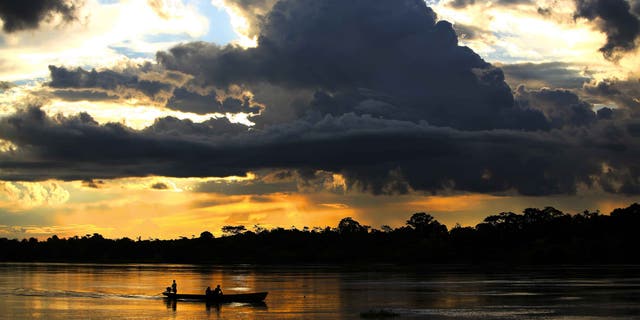 NEWYou can now listen to Fox News articles!
LIMA, Peru (AP) – Peruvian authorities say bandits have attacked an Amazon tourist boat and robbed more than two dozen tourists from the U.S., Australia and New Zealand.
Oscar Garrido-Lecca is the port captain in the river city of Iquitos and he says police are hunting through the area to find the robbers.
He says the attackers used a small craft to reach the Amazon Discovery tour cruise, boarded it and then robbed passengers and crew of goods worth about $20,000 early Thursday.
The tourists included 21 Americans, six Australians and two from New Zealand. There were also 25 Peruvians working aboard.
Like us on Facebook
Follow us on Twitter & Instagram