7 White Helmets members killed by gunmen in northwestern Syria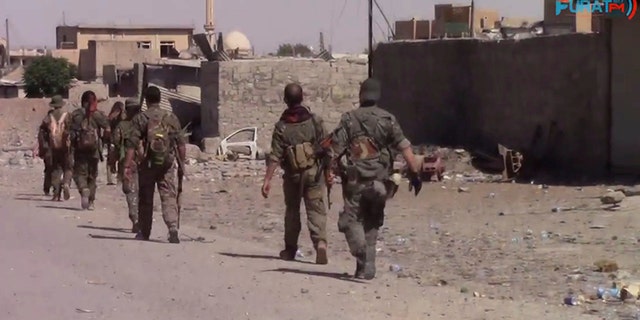 NEWYou can now listen to Fox News articles!
Gunmen stormed a White Helmets office in northwestern Syria during the weekend, killing seven of its members, the group said.
The Syrian Civil Defense Group - also known as the White Helmets - is a Syrian paramedic group active in opposition-controlled areas. The White Helmets were nominated for the 2016 Nobel Peace Prize and the subject of a Netflix documentary.
The attack took place Saturday in the town of Sarmin, the group said. "Two minibuses, some white helmets and walkie-talkies were stolen," it said, according to Sky.
SYRIA'S FIRST RESPONDERS: 'MOST DANGEROUS JOB IN THE WORLD'
The seven were killed after being shot in the head, the Britain-based Syrian Observatory for Human Rights said, which added that the killings were discovered when volunteers from Syrian Civil Defense arrived to start a shift and found the bodies of their colleagues.
No one claimed responsibility for the rare attack but it came amid tension in the area. Sarmin is in Idlib province, which witnessed clashes recently between rival insurgent groups.
The Associated Press contributed to this report.