40 months in prison for woman who left man with mangled penis from botched surgeries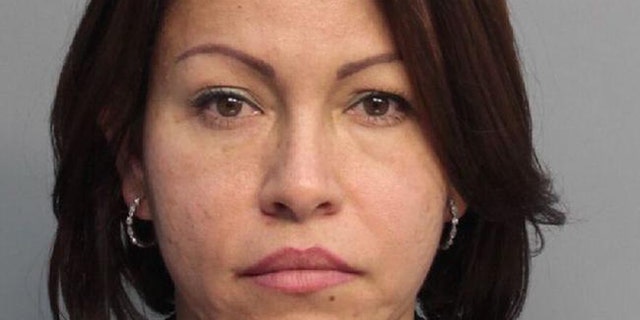 NEWYou can now listen to Fox News articles!
A South Florida woman is going to prison for 40 months for her role in a botched surgery that left a man's penis mangled.
Nery Carvajal Gonzalez, 39, of Hialeah, pleaded guilty earlier this week for her role in two slipshod penis enhancement surgeries on the same man that illegally took place in a warehouse in Miami-Dade County, the Miami Herald reported.
Carvajal Gonzalez allegedly convinced a man in his mid-50s to whom she regularly gave facials to get under-the-counter plastic surgery in early 2014, injecting an "illegally obtained" substance into the man's buttocks.
Apparently he was pleased with the results, and a month later, she injected him with the same substance for a "chin fill."
Next, he agreed to a penis enlargement.
After Gonzalez – who is neither a doctor nor licensed to perform such procedures – carried out her own brand of penile enhancement, the man began to complain of extreme pain and an "inability to have an erection."
Out of "fear and embarrassment," the man decided to continue with Gonzalez's treatment for a full year in an "attempt to repair the damaged penis."
After a year of penile procedures, the man was no better, so Gonzalez contacted disgraced plastic surgeon named Mark Schreiber – who previously served two years in prison for practicing medicine without a license – and he agreed to perform surgery on the man.
That procedure possibly made the situation even worse.
"To be honest, it looked professional," the victim told local media. "I kind of trusted it for a while, and I was trying to solve a problem. If I go to a professional doctor, it would cost me a lot of money to repair, and I didn't have the money."
When he woke up after Schreiber's procedure, the patient claims, there were blood-stained bandages covering his crotch. When he called the surgeon, Schreiber's arrest warrant states, the patient was told the bleeding was normal and instructed him to "put two sticks [on] either side" of the penis" and "wrap it up to keep it straight."
The result of the operation was, according to police documents, "The victim's penis was now incredibly small, yet very swollen and the skin around the shaft had been removed and was raw."
"This was the worst experience of his life," Miami-Dade prosecutor Warren Eth told the judge on Wednesday.
Schreiber pleaded not guilty last month in the case and remains jailed while he awaits trial.
South Florida in recent years has become a hotbed for illegal plastic surgeries, with fake doctors offering cheap cosmetic procedures in everything from somebody's home to warehouses.
In 2011, a transgender woman named Oneal Ron Morris made headlines after she injected a concoction of Fix-a-Flat tire sealant, cement, silicone, mineral oil and super glue into the derriere who later died. Morris is awaiting trial in Broward County.
Like us on Facebook
Follow us on Twitter & Instagram