36 dead, 4 injured in fiery bus crash in southeastern Mexico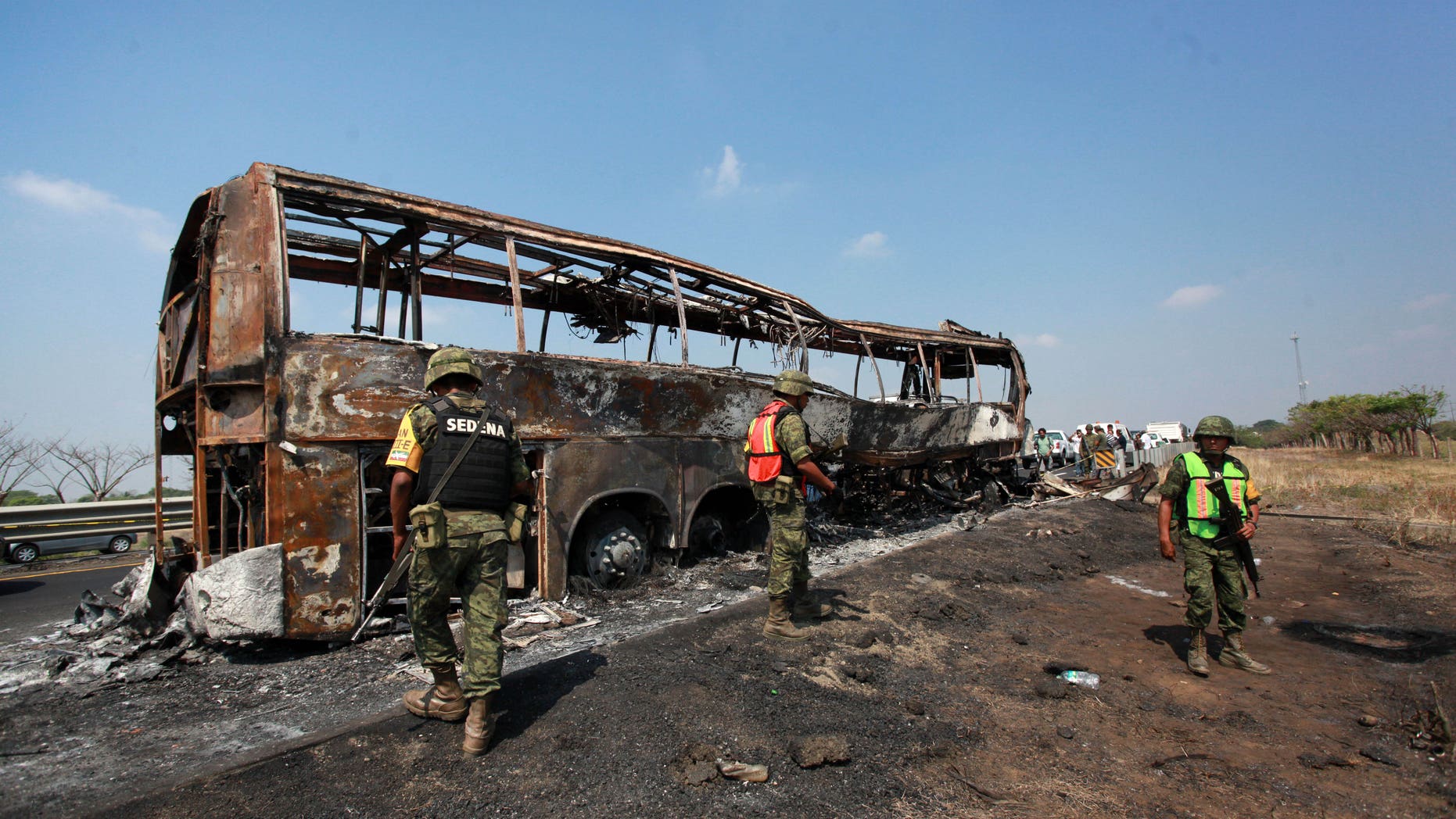 Four people were being treated for injuries and are lucky to be alive after  a passenger bus slammed into the back of a stalled truck and burst into flames in southeastern Mexico Sunday, leaving 36 people dead.
The Veracruz government reported that a three-axle bus was traveling on a highway in the area of Acayucan at about 1:30 a.m. local time Sunday when it crashed into a tractor-trailer that had broken down on the side of the road.
A statement from the state civil defense agency said the victims were business people -- mostly shopkeepers from the region -- who left from the Tabasco state capital of Villahermosa, headed to Mexico City.
The truck was "badly parked on the motorway" when the bus hit, the statement said, citing federal police reports.
"The trailer-truck was on the shoulder of the highway... when the bus hit the back of the trailer, which caused this regrettable accident," Veracruz Gov. Javier Duarte told a Mexican TV station Sunday, according to a report on the news site PressTV.com.
"Apart from being hit, the bus also caught fire, making the job of identifying bodies difficult," Duarte added.
The agency's emergency director, Ricardo Maza Limon, said the victims who did not escape the fire apparently burned to death inside the bus. The heat was so intense, it badly charred the vehicle, melted its tires, and reduced much of it to ashes.
There is no word yet on the condition of the four survivors, who were hospitalized.
The state government of Tabasco said it was setting up a crisis center for families of the victims. The center's operations coordinator, Dr. Teresa Hernandez Marin, said the center will provide social workers, psychologists and psychiatrists to help those affected.
Hernandez said experts will start identifying the bodies overnight, using DNA tests when necessary.
Mexican President Enrique Pena Nieto responded to the tragedy on Twitter Sunday. "I send my deepest condolences to the families of those killed in the Veracruz road accident," Pena's account read.
Bus crashes and road accidents occur frequently in Mexico, taking a heavy death toll each year. In 2012, at least 43 people died when a truck hit a bus in Veracruz, and just a few months later, more than 30 people were killed in a separate accident in Guerrero state.
The Associated Press and Reuters contributed to this report.