Zimmerman's lawyers withdraw from shooting case, as prosecutor says she'll make announcement about case within 72 hours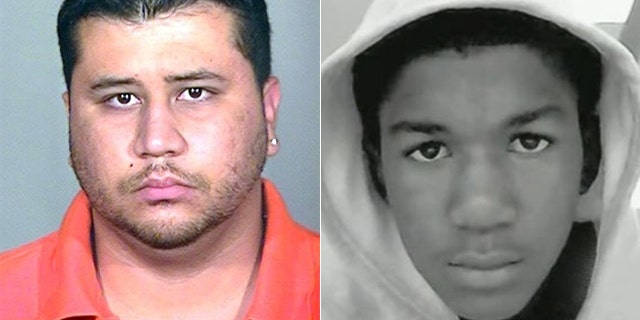 ORLANDO, Fla. – Attorneys for the U.S. neighborhood watch volunteer who fatally shot an unarmed black teen in a case that led to widespread protests have withdrawn, saying they've lost contact with George Zimmerman and worry about his emotional state.
Zimmerman contacted the prosecutor who will decide whether he should face charges and even talked to a TV host after being told not to speak to anyone, Craig Sonner and Hal Uhrig told a news conference Tuesday. They worried about their now ex-client suffering under the weight and isolation of the case.
The lack of an arrest in the shooting of 17-year-old Trayvon Martin has led to a national debate about race and the laws of self-defense. Zimmerman's father is white and his mother is Hispanic.
Zimmerman says he shot Martin in self-defense on Feb. 26 when the teenager attacked him after Zimmerman followed him in a Florida gated community. In phone calls, Zimmerman told an emergency dispatcher that Martin looked suspicious, and he followed the teen despite the dispatcher's advice.
Special prosecutor Angela Corey released a brief statement late Tuesday saying she would make an announcement about the case within 72 hours.
Earlier Tuesday, Sonner told the news conference he had talked to Zimmerman almost every day the last couple of months, but the lawyers had not heard from him since Sunday.
"He's gone on his own. I'm not sure what he's doing or who he's talking to," Sonner said.
"George Zimmerman, in our opinion, and from information made available to us, is not doing well emotionally, probably suffering from post-traumatic stress syndrome," Uhrig said.
"George can't get in a car and drive down to some office center to go in and see the psychologist," Uhrig added. "There's a bounty out on his head, whether it's believed to be real or not, it's out there. "
He said the "final straw" came when they learned Zimmerman contacted Corey's office and said he wanted to meet. He also spoke with Fox TV host Sean Hannity in an attempt to give his side of the shooting. The lawyers said Corey refused to talk to Zimmerman without his attorneys' consent and Hannity wouldn't tell them what was discussed.
Sonner said he has never talked to Zimmerman face-to-face, only on the phone. He said the 28-year-old has gone into hiding, but he believes Zimmerman is still in the U.S.
Ben Crump, an attorney for Martin's family, said they're concerned that Zimmerman could be a flight risk if he is charged with a crime, since his ex-attorneys don't know how to contact him.
"At this point, we're just concerned that nobody knows where he is at," Crump said.
Zimmerman also set up a website to collect money from supporters, but the attorneys didn't know about it until they started getting questions from the media, Sonner said.
Kendall Coffey, a former U.S. Attorney in Miami, said it is unusual for attorneys to hold a news conference to explain why they no longer are representing a client.
"The lawyers have every right to withdraw, but it's highly unusual, and it will be controversial, for counsel to describe their client's erratic behavior," said Coffey. "In the court of public opinion, the press conference was not helpful for George Zimmerman."