Wild turkey smashes vehicle's windshield; two women hospitalized, man hurt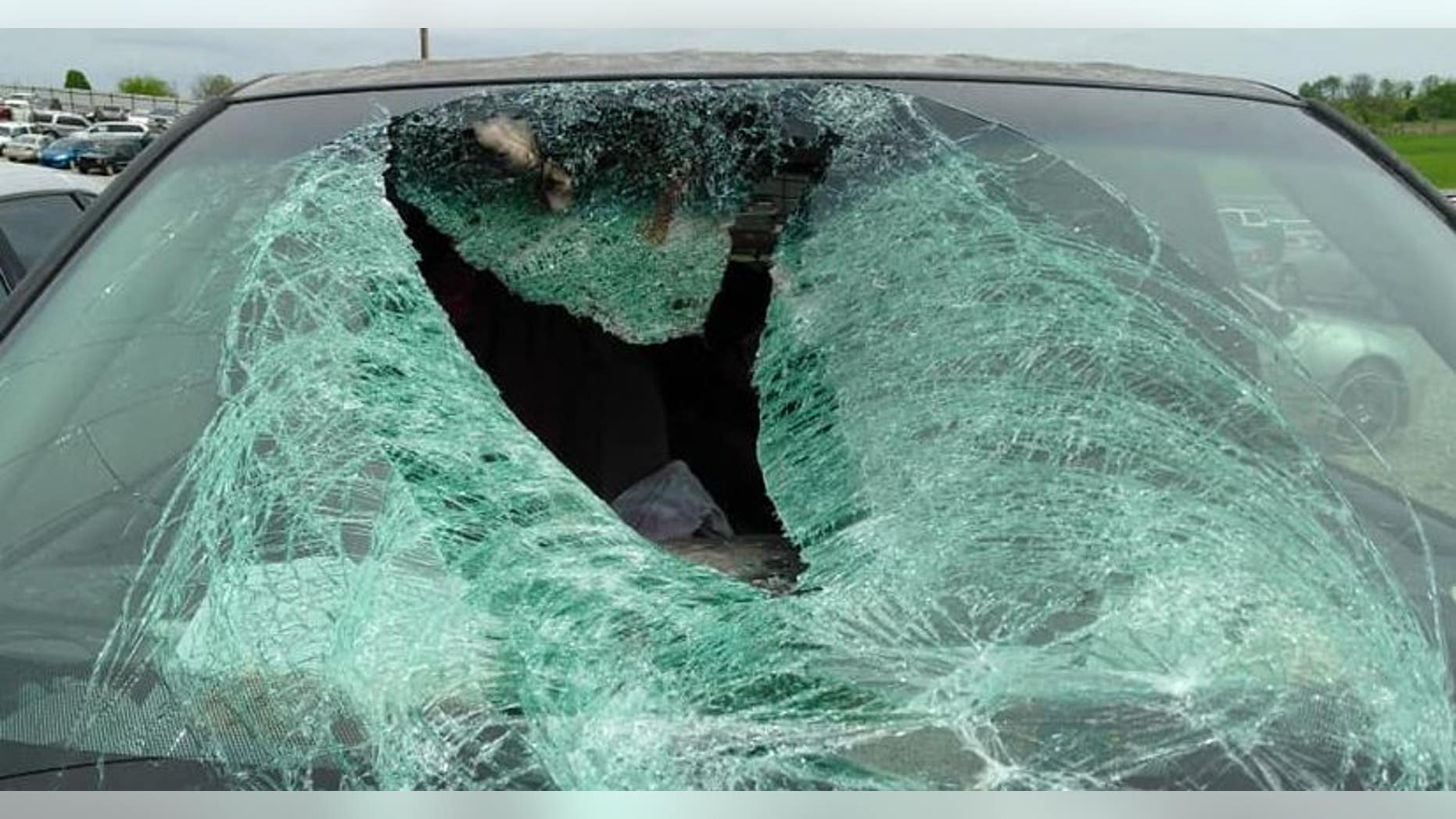 Thanksgiving dinner may never be the same for some Missouri residents, who earned a trip to a hospital Monday after a bizarre accident involving a wild turkey.
Vicki Wood was driving on Highway 60 near the James River, back to Springfield from neighboring Seymour, with her son Dustin Wood in the back seat and his girlfriend Pam Standfield in the front passenger seat, when a 20-pound turkey headed for their car, the Springfield News-Leader reported.
"My mom was driving and noticed something flying on the left side. She thought it was a hawk. The next thing, there was a sound like a shotgun bang and it blew the windshield out of the van," Dustin Wood told the paper.
The two women were rushed to a nearby hospital, where they were treated for cuts from flying glass, the paper reported. Standfield was knocked out after being hit by the turkey.
"After it hit us, I was spitting glass," Vicki Wood said. "We're very lucky that Pam was looking down for her phone when it hit. ... It came in right where her head was. If she had been looking up, it could have been a lot worse. It was a blessing she had her head down."
Standfield, who received some stitches for her injuries, said the "freak accident" left her feeling differently about eating the traditional Thanksgiving food.
"I don't think I even want to eat turkey at Thanksgiving anymore," she said.
Her boyfriend was struck by a few pieces of glass in his kneecap, according to the paper.
Unfortunately, the turkey did not survive.