White House threatens to veto GOP consumer bill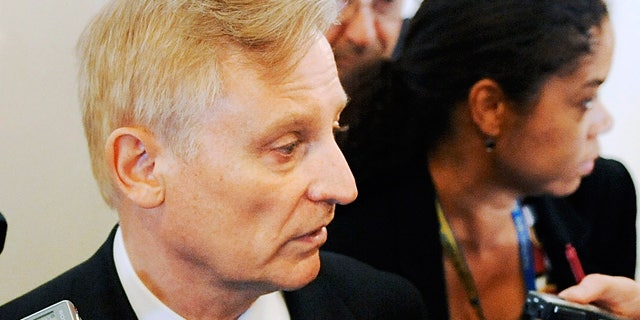 WASHINGTON – The White House on Wednesday threatened to veto a House Republican bill that would curb the powers of the new Consumer Financial Protection Bureau, reviving last year's pitched partisan battle over President Barack Obama's overhaul of the rules governing financial markets.
The veto threat came a day before the House was to vote on the GOP legislation — a debate to be held on the very day that the bureau officially opens. The agency was created by the financial overhaul measure, which Obama signed into law a year ago Thursday as a response to the 2008 financial crisis.
While the legislation is expected to clear the Republican-run House, it has little chance of even being considered by the Democratic-led Senate, making both the bill and the veto threat symbolic gestures.
The bureau is supposed to protect consumers from abuses involving mortgages, credit cards and other financial instruments. It's been embraced by Democrats but opposed by many Republicans who say it threatens to stifle financial companies.
The GOP bill being debated this week would replace the bureau's director with a five-member bipartisan commission. It would delay the planned transfer of powers to the bureau from other agencies until a Senate-confirmed chair of the commission was in place, and make it easier for other federal financial regulators to block the bureau from issuing regulations.
The Republican measure "simply promotes greater accountability and transparency" at the bureau, House Financial Services Committee Chairman Spencer Bachus, R-Ala., said in a written statement. "The American people want accountability at every massive government bureaucracy."
In its written statement on the GOP legislation, the White House said the bill "would expose American consumers and the nation's economy to the same risks that led to the 2008 financial crisis." The statement said that Obama's senior advisers would recommend that he veto the legislation and any other that poses similar threats.
All 47 Republican senators have promised to block confirmation of anyone to head the bureau unless Obama agrees to change it, including replacing the director with a bipartisan commission. That would leave Senate Democrats seven votes short of the 60 votes they would need to confirm a director.
Presidential adviser Elizabeth Warren, a Harvard law professor and longtime consumer activist, has led the administration's start-up of the agency. Facing sharp GOP opposition to her becoming its director, Obama this week nominated Richard Cordray, the former Ohio attorney general who has been the bureau's enforcement chief, to become director.