Valentine's sex role-playing in Subaru ends in arrests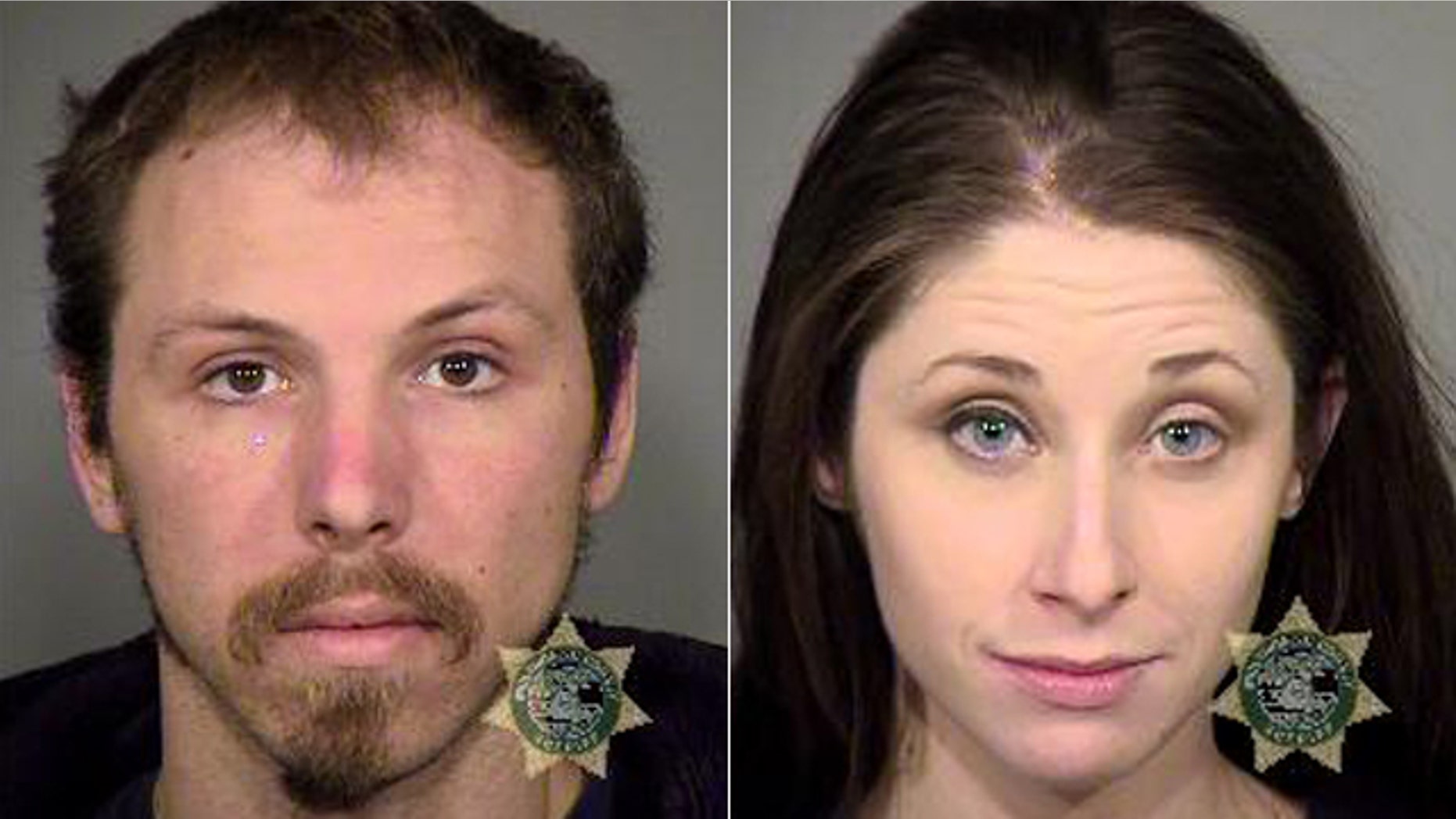 A couple in Portland, Ore., was arrested on Tuesday and charged with disorderly conduct after police responded to a report of a car with a naked woman bound in the back and duct tape covering her mouth, according to a police report.

A witness told police a young man in his 20s was seen driving a car out of a parking lot with a tied-up woman who "seemed hazy," the report says.
The witness also told police the man said they "were just having some fun."
At least nine police cars then fanned out across the area, looking for the vehicle described as a blue Subaru Legacy.
Officers initially checked the address of the registered owner, based on the license plate, but the vehicle was not there. Upon returning to the address, the car was spotted with the owner present.
The officer approached the man and noticed a tied-up, naked woman in the car.
Nikolas Harbar, 31, told police that he and his girlfriend, Stephanie Pelzner, 26, were participating in some role-playing for the Valentine's Day holiday. Pelzner said she was voluntarily bound and nude, according to the police report.
Police told the Los Angeles Times that they had no way of knowing the nature of the incident.
"The concern is their actions created a pretty substantial public alarm, to the point where you have a 911 caller saying she's concerned about this person tied up naked in the back of a car," Lt. Robert King, bureau spokesman, told the Los Angeles Times.
But that has not stopped the Portland Police's Facebook page from being barraged with comments, the newspaper reported.
One person commented: "Keep Portland weird, man."