Two dead in Kansas after car carrying 9 teens hits tree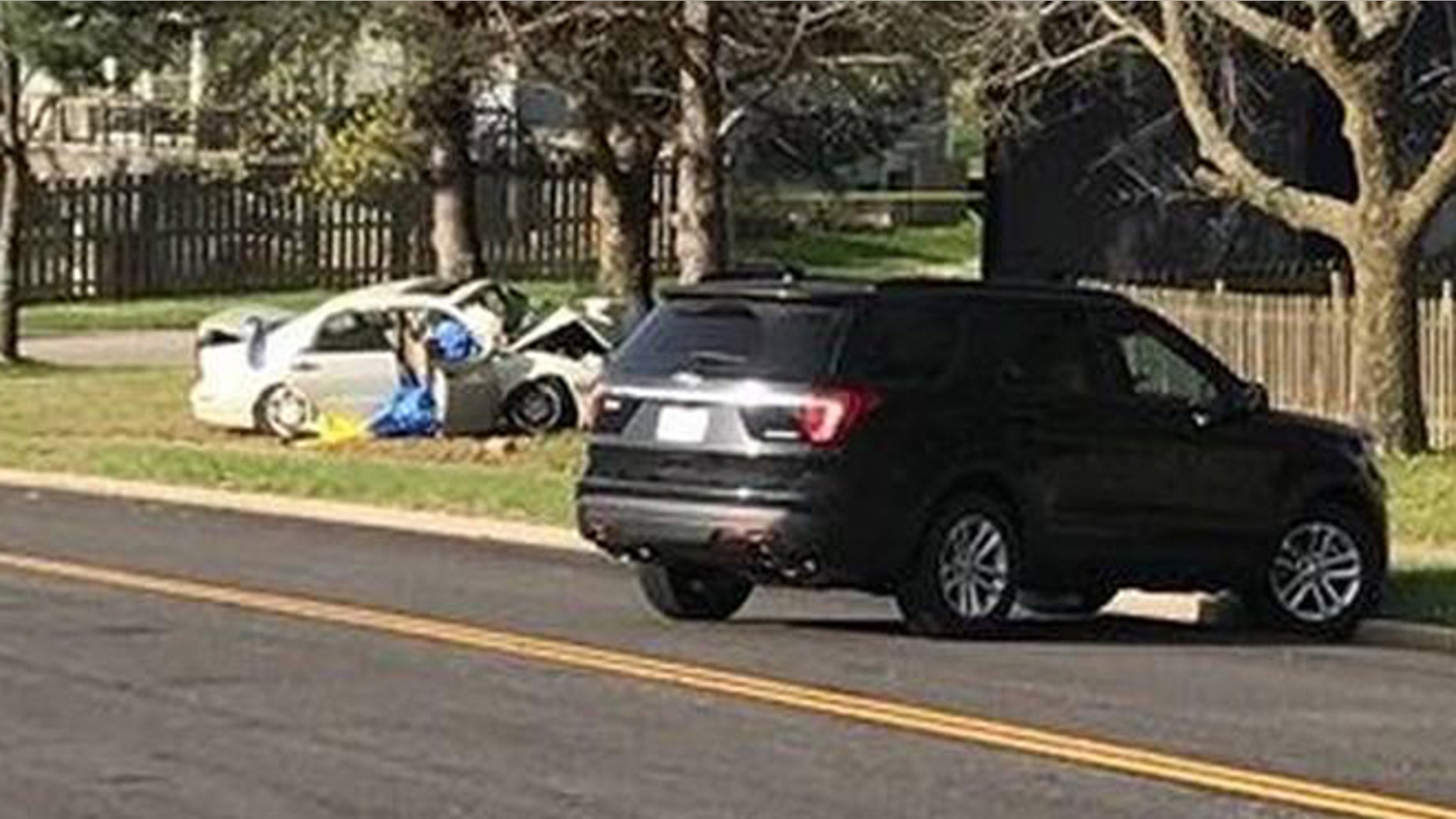 A car occupied by nine teenagers refused to stop for a police officer and then a short time later crashed into a tree in Kansas early Sunday, killing the driver and the front seat passenger.
The other occupants were injured in the crash which occurred around 5 a.m. on a residential street in Lenexa, police said. They were being treated at area hospitals.
The two teens who were killed were 14 or 15 years old. The driver was not old enough to legally drive, Lenexa police spokesman Danny Chavez told FoxNews.com. He said the injured were 14, 15 and 16.
Officer Chavez said the vehicle was a Mitsubishi sedan.
"We do believe the vehicle was over-occupied," he said.
Police believe the vehicle was speeding when the car left the road and hit the tree. The cause of the crash was under investigation.
"There were no obvious indications of alcohol in the vehicle," Chavez said.
The Shawnee Dispatch reported that a Lenexa officer on patrol tried to stop the vehicle for driving without headlights about 4:34 a.m.
The officer told his dispatcher that the car was going about "80 miles an hour," the paper reported.
Seconds later a supervisor contacted the officer.
"I'm at 50, they're going about 90," the officer replied, according to the paper.
The supervisor then told the officer to "disregard" or abandon the pursuit.
The officer came upon the crash scene about a minute after that, the Dispatch reported.
Chavez told FoxNews.com that investigators were still trying to determine who the vehicle belonged to, where the teens had gotten it and where they were coming from and where they were going.