This Day in History: Nov. 9
Nazis loot and burn synagogues as well as Jewish-owned stores and houses in Germany and Austria in a persecution known as 'Kristallnacht'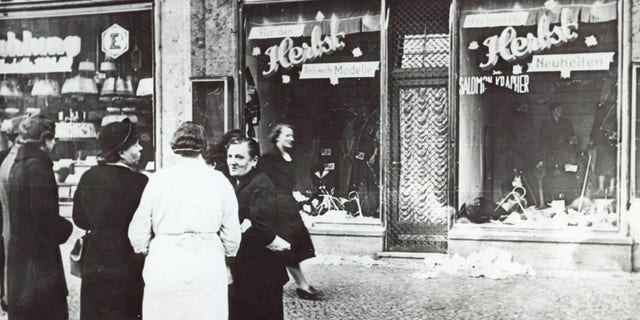 On this day, Nov. 9 ...
1938: Nazis loot and burn synagogues as well as Jewish-owned stores and houses in Germany and Austria in a pogrom, or deliberate persecution that became known as "Kristallnacht."
Also on this day
1620: The passengers and crew of the Mayflower sight Cape Cod.
1961: U.S. Air Force Maj. Robert M. White becomes the first pilot to fly an X-15 rocket plane at six times the speed of sound.
1961: The Beatles' future manager, Brian Epstein, first sees the group perform at The Cavern Club in Liverpool, England.
1965: The great Northeast blackout begins as a series of power failures lasting up to 13 1/2 hours leave 30 million people in seven states and part of Canada without electricity.
1967: A Saturn V rocket carrying an unmanned Apollo spacecraft blasts off from Cape Kennedy on a successful test flight.
1970: Former French President Charles de Gaulle dies at age 79.
1976: The U.N. General Assembly approves resolutions condemning apartheid in South Africa, including one characterizing the white-ruled government as "illegitimate."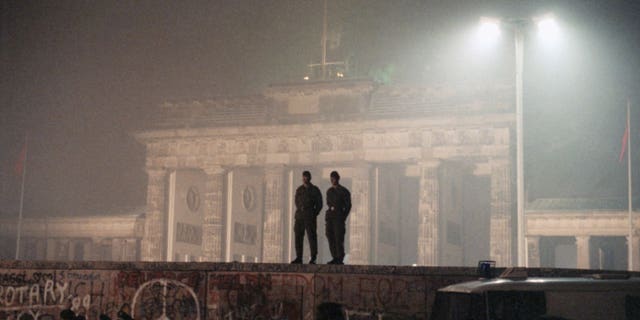 1989: Communist East Germany threw open its borders, allowing citizens to travel freely to the West; joyous Germans dance atop the Berlin Wall.
2000: George W. Bush's lead over Al Gore in all-or-nothing Florida slip beneath 300 votes in a suspense-filled recount, as Democrats challenge the presidential election in the courts, claiming "an injustice unparalleled in our history."
2007: President Gen. Pervez Musharraf of Pakistan place opposition leader Benazir Bhutto under house arrest for a day and round up thousands of her supporters to block a mass rally against his emergency rule.
2017: During a visit to Beijing, President Trump criticizes what he called a "very one-sided and unfair" trade relationship between the U.S. and China, but says he doesn't blame China for having taken advantage of the U.S.
2017: The Washington Post quotes an Alabama woman as saying that Republican Senate candidate Roy Moore of Alabama had sexual contact with her when she was 14 and he was a 32-year-old assistant district attorney; three other women tell the Post that Moore had approached them when they were between the ages of 16 and 18 and he was in his early 30s.
2017: Actor John Hillerman, best known for his supporting role as Higgins on the TV series "Magnum, P.I.," dies at the age of 84 at his home in Houston.