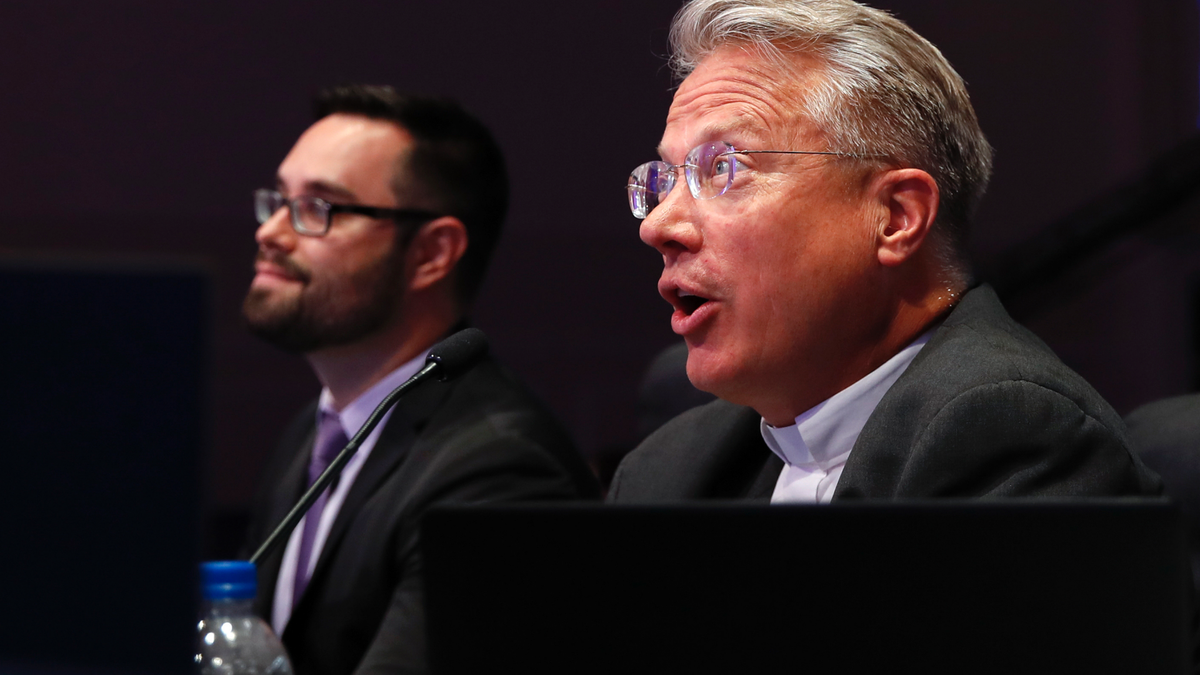 OXON HILL, Md. – The Latest on the Scripps National Spelling Bee (all times local):
6:05 p.m.
Forty-one spellers have advanced to the finals of the Scripps National Spelling Bee out of a field of 516, by far the biggest in the 93-year history of the competition.
The finalists were announced Wednesday after two days of onstage spelling during which nearly 200 spellers were eliminated for getting words wrong. Scores on a written spelling and vocabulary test determined who advanced to the finals.
There were no perfect scores on the test. Bee executive director Paige Kimble says, "We thought it was an easy test. We were wrong."
The top scorers were Shruthika Padhy, Aisha Randhawa and Karthik Nemmani.
Shruthika already came into the bee as one of the favorites, having finished in seventh place last year.
The past 13 champions and 18 of the last 22 have been Indian-American.
5:19 p.m.
With the Scripps National Spelling Bee extended to three days this year, longtime pronouncer Jacques Bailly finally needed some help.
Bailly's understudy for the past 16 years, the Rev. Brian Sietsema, filled in for him during portions of Wednesday's competition.
Sietsema is a Greek Orthodox priest from Michigan, as well as a former linguistics professor and lexicographer.
Bailly is the longtime public face of the bee. He says it was hard to take his first-ever break, but he knew it was necessary.
This year's bee nearly doubled in size because Scripps started a wild-card program that allowed kids who didn't win their regional bees to get to nationals. More than 500 spellers competed over two days of preliminary rounds. No more than 50 finalists were to be announced later Wednesday.