Terror in the skies: Major incidents through the years
NEWYou can now listen to Fox News articles!
For decades, terrorists have sought to instill fear by blowing up planes. If the downing of EgyptAir 804 proves to be terrorism, it won't be the first such case, and more than likely, not the last.
Here are the most devastating aviation incidents that have been linked to terrorists over the past 30 years:
Dec. 21, 1988: Pan Am Flight 103 was blown up over Lockerbie, Scotland, shortly after departing London-Heathrow Airport for New York. All 259 people aboard and 11 on the ground were killed in the attack. An investigation led to Libyan operatives, and in 2003, Libyan strongman Col. Muammar Gaddafi accepted responsibility and paid compensation to the families of the victims.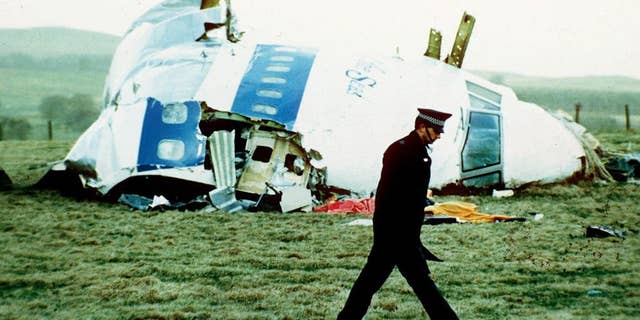 May 1995: The Bojinka Plot was a failed, three-pronged attack planned by Ramzi Yousef and Khalid Sheikh Mohammed to blow up 11 U.S. airliners over the Pacific and kill the pope in a day of rage at the United States. Although the plot failed, Yousef and Mohammed would figure prominently in the 9/11 attacks.

July 17, 1996: TWA Flight 800 explodes after takeoff from New York and crashes into the Atlantic, killing all 230 people aboard. The crash is later blamed on equipment failure, but suspicions that it was a terror attack have persisted.
Sept. 11, 2001: In the most infamous terror attack in modern history, 19 Al Qaeda operatives hijack four U.S. airliners and crash two into New York's World Trade Center towers and one into the Pentagon; the fourth crashes in Pennsylvania. Thousands die in the deadliest terrorist attack on U.S. soil. The attack's mastermind, Khalid Sheikh Mohammad, is still in U.S. custody.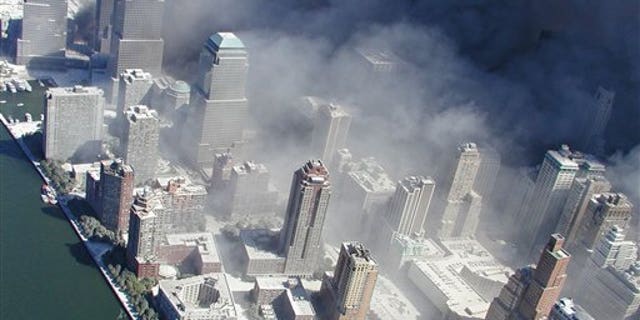 Dec. 22, 2001: Known as the "Shoe Bomber," British national Richard Reid fails in an attempt to blow up American Airlines Flight 63 by igniting explosives in his shoes. He was subdued by passengers and remains in U.S. custody.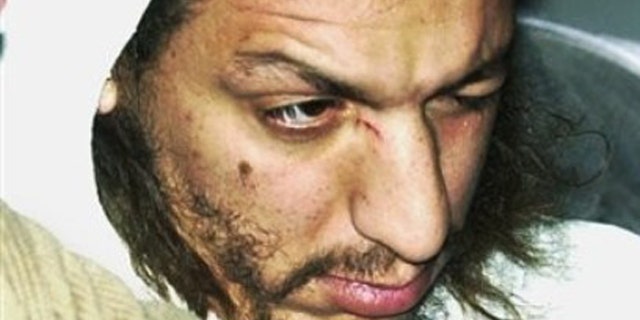 Nov. 28, 2002: Attempt to shoot down an Israeli charter jet in Mombasa, Kenya. The aircraft was fired upon by two missiles, but was not hit.
August 2006: British authorities charged 11 people in connection with a suspected plot to blow up United States-bound airliners.
Aug. 24, 2004: Two domestic Russian passenger flights out of Domodedovo International Airport in Moscow, carrying a combined total of 90 people, crashed nearly simultaneously. Traces of an explosive device were found in the wreckage. There were no survivors.
Dec. 25, 2009: "Underwear bomber" Umar Farouk Abdulmutallab fails in an attempt to blow up a Detroit-bound Northwest Airlines flight from Amsterdam. Abdulmutallab, who was carrying out a plot hatched by Al Qaeda leader Anwar al-Awlaki, failed and badly burned himself in the process. He is serving multiple life sentences in a Colorado federal prison.
Oct. 29, 2010: Yemen-based arm of Al Qaeda claims responsibility for foiled plots to bring down U.S.-bound cargo planes using printer cartridges rigged to explode. The bombs were discovered before the planes departed.
Oct. 31, 2015: A Russian passenger plane bound for St. Petersburg from the Egyptian resort of Sharm el-Sheikh exploded over the Sinai Peninsula, killing all 224 on board. ISIS claimed credit for the attack, saying an operative working at the Egyptian airport had placed a small bomb aboard the plane before takeoff.