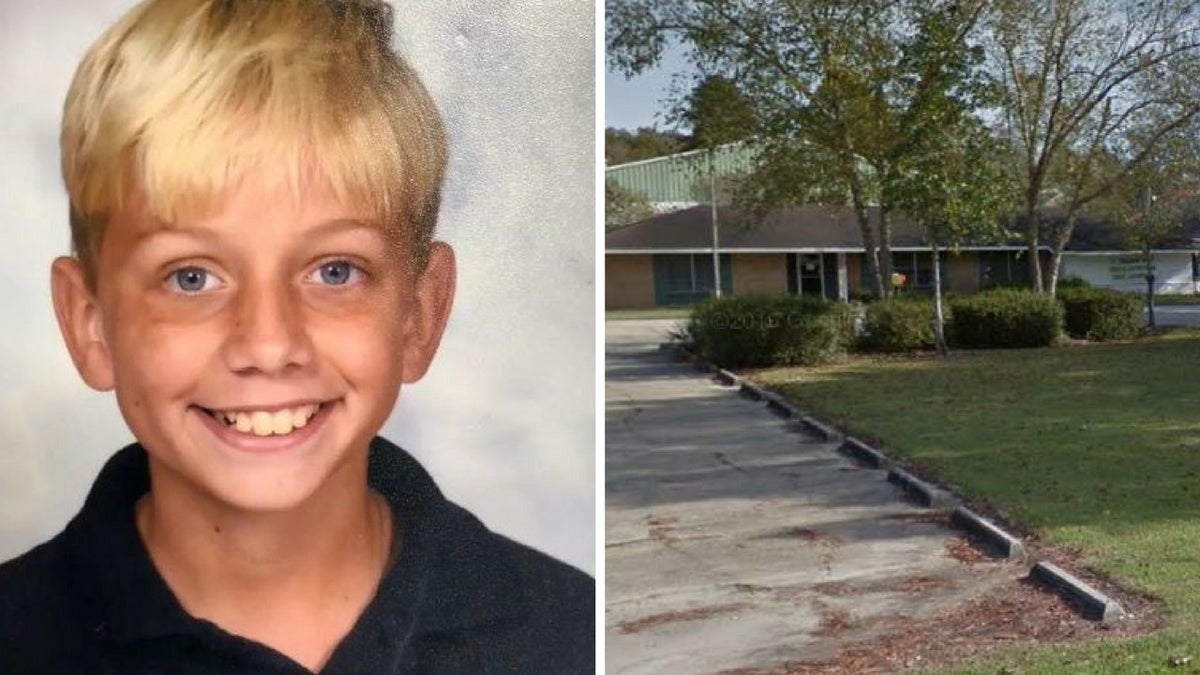 A Louisiana teacher was fired and an aide will be let go at the end of the school year after an audio recording appeared to capture the two mocking and teasing an autistic student.
Milissa Davis, the student's mother, told WBRZ-TV on Tuesday she caught the Hope Academy teacher and teacher's aide making fun of her 12-year-old son Camden on a recording device she placed in his backpack after his over aggressiveness led to him wetting the bed.
Davis said she was shocked to hear what the two employees said to her son at the Baton Rouge school.
"I just wanted to cry, scream and do everything I could because it was so bad," Davis told the station. "To think that I had sent my son there every day, and what had happened before, that I didn't know about."
YIANNOPOULOS' SPEECH AT LOUISIANA STATE UNIVERSITY CANCELED
In the recording, which Davis shared with WBRZ-TV, one of the teachers is heard saying to the boy, "You're just writing the word. What is hard about it?"
The student is heard grunting before one of the educators is heard mocking him.
"Camden, why don't you have anything written down? That's why you can't sit with everyone. Tell your momma that," one of the teachers said.
"Let's see what they do with him in f---ing public school. He was going to go to Live Oak Middle. Uh ah, he wouldn't make it for a minute," the other said.
"I just wanted to cry, scream and do everything I could because it was so bad."
Linda Stone, the principal of the school which advertises that it specializes in teaching young students with autism spectrum disorders, Down syndrome and other disabilities, said in a statement last month that the clip was brought to the school's attention after it was posted on social media.
"The recording appears to be a compilation of audio clips, many of which involve private conversations between two adults with no other persons/children present. The recording contains regretful conversations between these adults," Stone said.
AS LOUISIANA SHRINKS, STATE PAYING TO MOVE RESIDENTS
Stone said Davis never brought it to her attention and refused to meet with school officials about rectifying the matter.
Davis said she hired a lawyer and wanted to tell other parents of the situation and how to detect if their child is being tormented by their educators.
Davis' attorney, Charlotte McGehee, told WBRZ said she was horrified by the recording.
"One of the worst possible things you can do is take advantage of the infirm, or a disadvantaged child," McGehee said. "They need the extra protection, and he didn't get it. When I heard the treatment of this child through the recording his mother made, I was horrified."
McGehee said she plans to file a complaint with the Department of Education and explore legal solutions.