Suspect dragged cop 150 yards with car for stolen beer, police say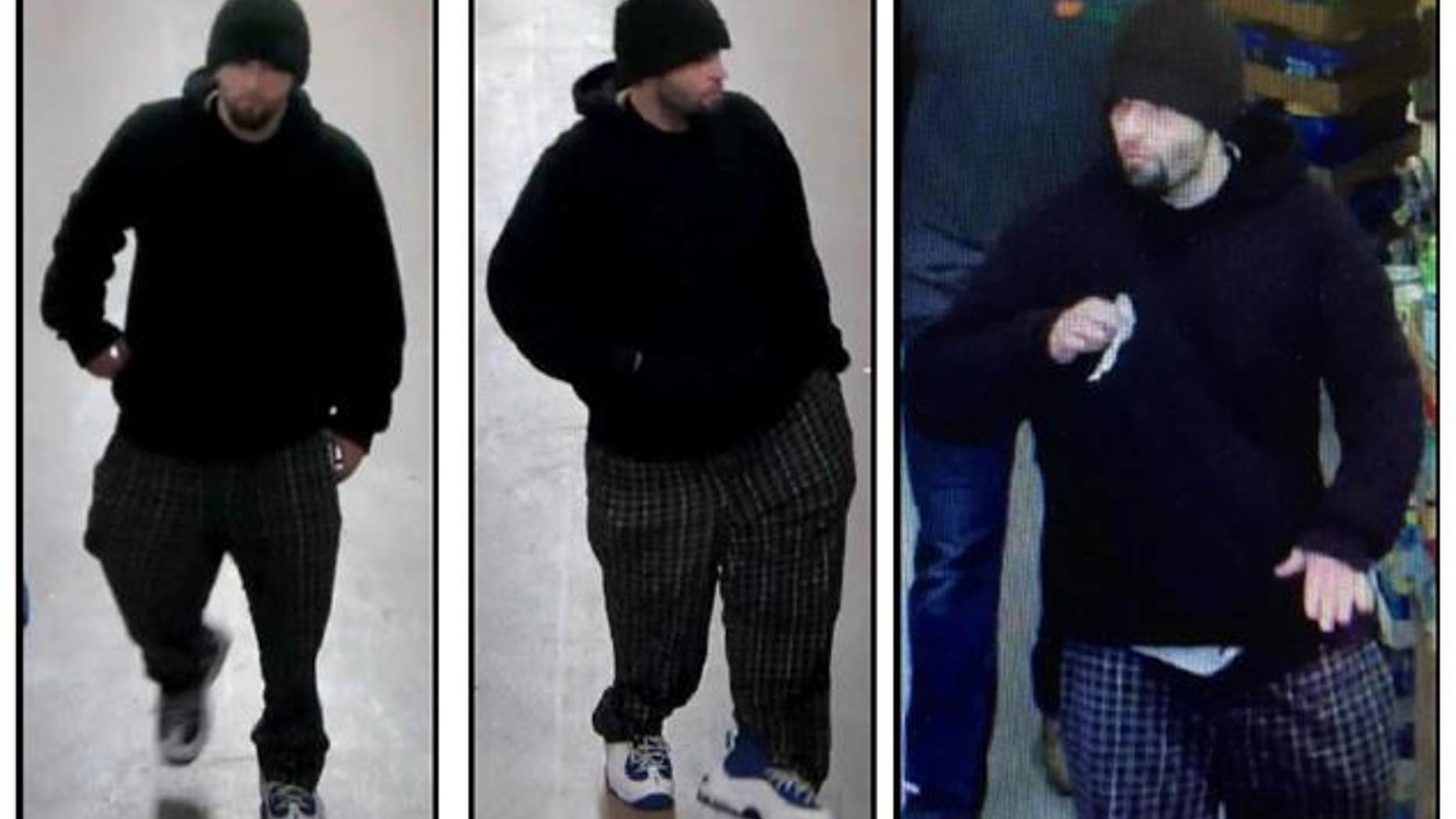 Police in Connecticut were on the lookout Wednesday for a driver accused of dragging an officer for nearly 150 yards – just so he could get away with $190 worth of beer.
COP'S SELFIE TO UBER DRIVER SHOWS HE MEANS BUSINESS
Newington police on Saturday were responding to a midday shoplifting report after a Best Market employee saw a man and woman leave with $190 worth of beer. The man, identified as 37-year-old Joshua Coonradt, took off in a green Honda Civic before the cops arrived, Fox 61 reported.
When police later saw the car traveling east towards Wethersfield, the officer pulled the suspect over – but as he approached, he saw the driver reaching for a handgun on the dashboard.
MARYLAND PROSECUTOR RESIGNS, SENTENCED FOR INDECENT EXPOSURE
The officer and the driver engaged in a struggle. The suspect eventually sped off, dragging the officer beside the car until he could finally free himself. The unnamed officer wasn't badly hurt.
Police did recover the suspect's car, and arrested the woman spotted leaving with the man. The woman, 31-year-old Sandra Weeks, said Coonradt often went to a particular spot in Hartford to buy crack, and slept in his car nearby.
Weeks was charged with sixth-degree larceny and released on a $5,000 bail.
Newington is about 8 miles south of downtown Hartford.