Suspect bit off, swallowed tip of officer's finger during scuffle, police say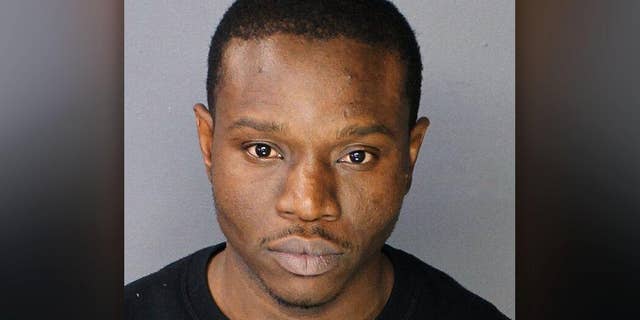 NEWYou can now listen to Fox News articles!
A suspect arrested in Brooklyn, N.Y., on criminal mischief charges made matters worse for himself Friday by biting off -- and swallowing -- the tip of a middle finger of a police officer who was escorting him to his jail cell, authorities said.
The suspect, identified as Ainsley Johnson, 34, swallowed the fingertip before police could retrieve it, the New York Daily News reported, citing information from police.
Johnson had been arrested an hour earlier for breaking the window of a resident's BMW and crushing the victim's mailbox during an argument, the paper reported. Johnson reportedly did not know the victim.
Police charged Johnson with criminal mischief. At the precinct, a scuffle broke out when a 24-year-old officer tried to re-cuff the suspect, and the two fell to the floor.
Police sources say Johnson then bit off the fingertip of the cop, who was rushed to hospital. Johnson also was rushed to a hospital for injuries suffered as officers subdued him.
The suspect was further charged with resisting arrest and assaulting a police officer. According to the New York Post, Johnson has a history of prior offenses, including rape, resisting arrest amd forgery.
The Post reported that Johnson was ordered held in lieu of $75,000 bail or $150,000 bond at his arraignment late Saturday.