Spunky activist, 65, banned from doing cartwheels at community meetings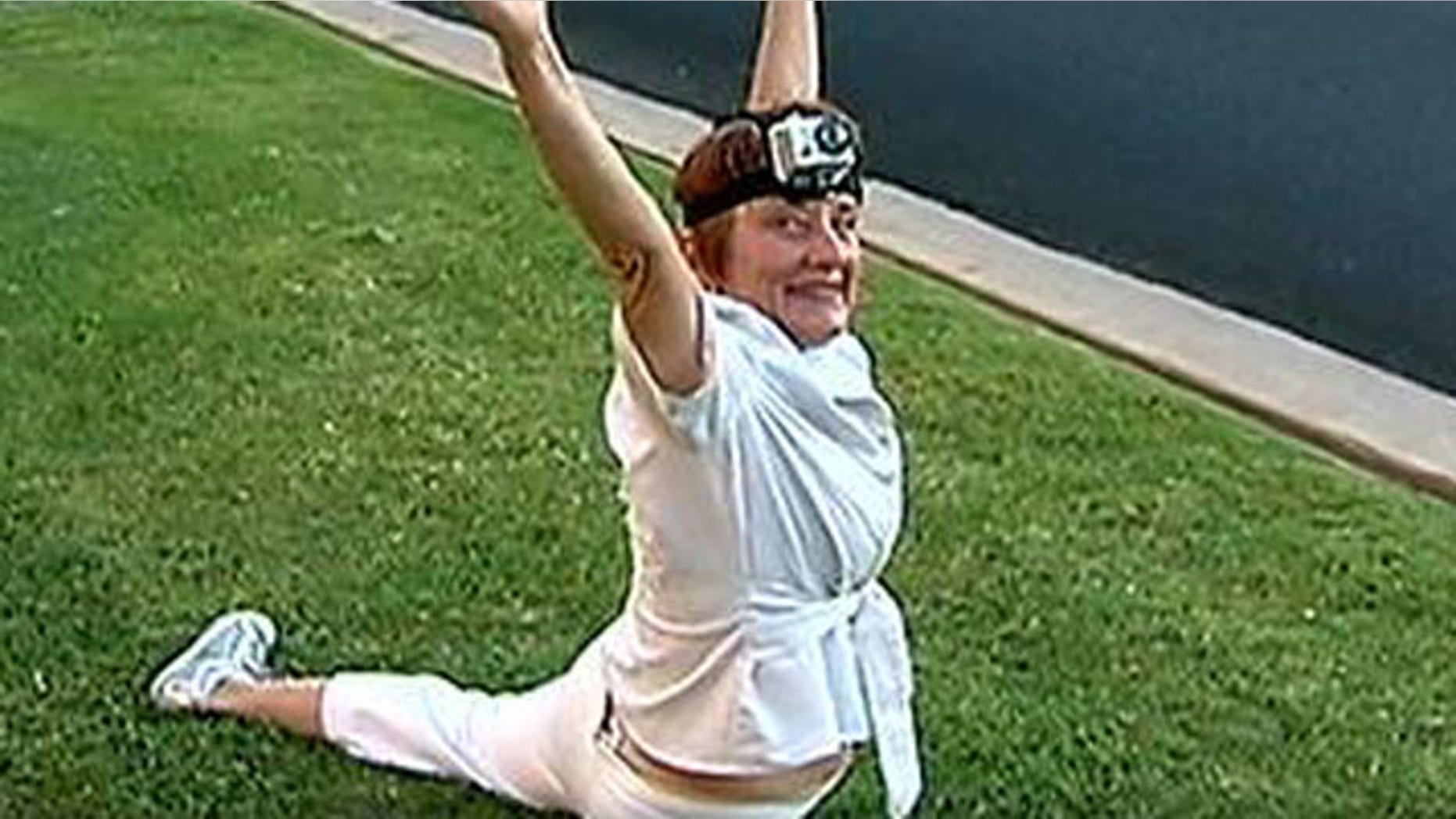 A spunky, 65-year-old community activist who liked to do cartwheels at county government meetings is being forced to stay grounded.
MyFoxPhoenix.com reports that Dianne Barker is well-known in the Phoenix area as a promoter of multimodel traveling, or getting around without a car. She has often appeared at meetings held by the Maricopa Association of Governments, a county agency that oversees regional transportation projects, to encourage county officials to do the same.
Barker often did a cartwheel after she made her points to demonstrate her passion for the subject. However, she is being forced to stop by officials, who call her cartwheels a nuisance.
An attorney for the association said in a letter to Barker that she must "immediately cease performing cartwheels" at association meetings. Agency spokeswoman Kelly Taft tells The Associated Press that Barker's cartwheels are disruptive and a public safety liability.
Barker says she believes performing cartwheels is a good way to prove her point and demonstrate her enthusiasm.
"I think that the cartwheel is something I found out that I could do that is enjoyable, and it definitely expresses my passion," she told MyFoxPhoenix.com.
Taft says the association appreciates Barker's enthusiasm, but she should show it verbally.
Barker, a former Ohio State cheerleader, said she will obey the order and refrain from cartwheels, but has some other tricks up her sleeve.
"The cartwheel isn't the end of it, I'm walking down the wall backwards and getting myself in shape for doing the back over," she told MyFoxPhoenix.com.
Click for more from MyFoxPhoenix.com. 
The Associated Press contributed to this report