Sons Take Graduation to Their Ailing Moms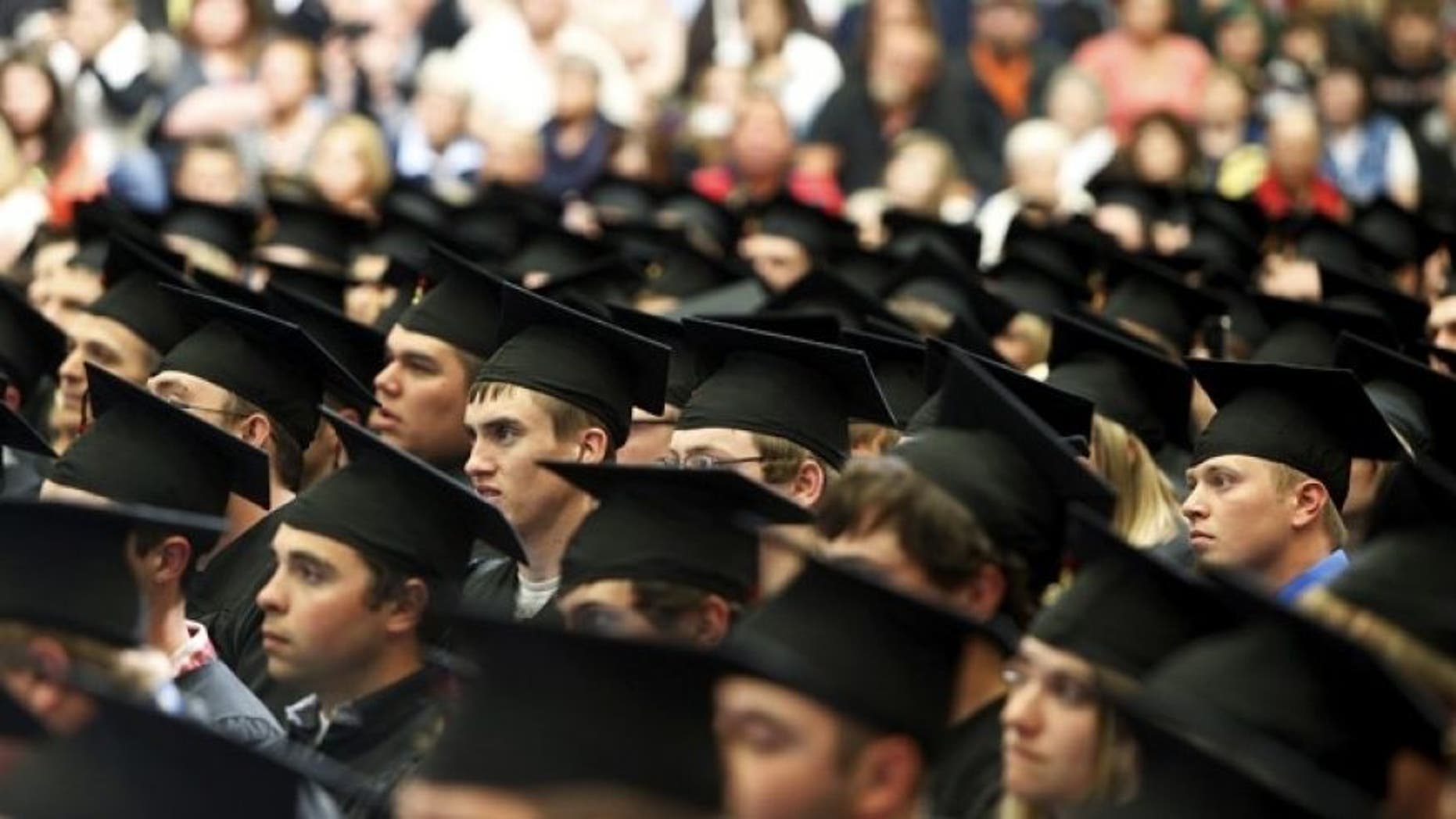 Living miles away from each other -- and unknown to each other -- two young men were getting ready to graduate from high school.
Quincy DeBose, who lives in Texas, and Cameron Frison, of Nebraska, have bright futures ahead of them. But as commencement neared, something was wrong -- very wrong.
Mom was missing. Each boy's mother has been very ill. DeBose's adoptive mother, Bobbie Lee DeBose, was undergoing hospice care in Missouri City for the end stages of stomach cancer, while Frison's mother was receiving treatment at Nebraska Medicine in Omaha for lymphoma.
Graduating without their moms was not going to happen. So on May 18, DeBose graduated from Navasota High School at his mother's bedside, and on May 26, Frison graduated from Bellevue West High School at his mother's bedside.
Bobby Lee DeBose was in her final days of her fight with cancer, so her son, along with the school superintendent Rory Gesch, Navasota High School Principal Derek Bowman, and others drove 75 miles to Missouri City for the special moment.
"I know she would have liked it if she had been able to speak or talk," said Quincy DeBose. "I wanted my mom to see me graduate. She always said she would come but she couldn't come because she couldn't walk at all, so we had to bring it to her. That kind of made me feel better about it."
Quincy DeBose and his mom pose together before her hospitalization (photo: kbtx.com).
Family and friends have helped raise the teen as his parents have aged, KBTX reported. The boy's godmother, Lisa Bassett-Collins, told the station it hasn't been an easy road for Quincy.
"Words cannot express how thankful we are that the community got together and helped Quincy with his wish for his mother to see him graduate high school," said Bassett-Collins.
One graduating senior in Reading, Massachusetts, who heard about the story told LifeZette, "I would do the same as these guys did. My mom has done everything for me, and does it really matter where you graduate? What matters is that the people who have helped you are there to share in the pride of the moment. Without my mom, I would be nowhere."
In Nebraska, Cameron Frison marched into a special hospital room and graduated under the loving gaze of his mom, Judy. He handed her his diploma and said, "I love you, Mom."
Judy Frison has been in the hospital with lymphoma since Mother's Day. "You can tell her platelets were low. She's bruising," said her husband Rob Frison, proudly in attendance for his son's big moment. "It was breaking her heart that [there was] the potential she couldn't go to graduation."
Cameron Frison and his mother, Judy Frison, embrace in the hospital (photo: ketv.com).
Said Cameron Frison to KETV of the special celebration, "It was a little hard seeing her like that, but I knew I had to be there for her and my father."
Kevin Rohlfs, Bellevue West's principal, said, "Graduation always chokes me up a little bit, but something like this is especially touching."
A Massachusetts father of three said, "This gets to me even thinking about it -- we are so lucky when we have our health. And these boys are well on their way to a meaningful adulthood with the compassion they've shown for their mothers, who always cared for them."
Both boys have definite plans for the immediate future. DeBose plans to go to culinary school to be a baker, while Frison will leave for the Air Force in July. Family and friends of Quincy DeBose are looking to set up a fund to help the young man as he pursues his dreams.
A New York mother of two said that the stories of these two young men brought tears to her eyes. "The thoughtfulness of these kids toward their ailing moms, and the way they brought 'graduation' to them, is a reminder that our kids can be so full of surprises," she said. "It also shows how seemingly small gestures can mean so much. We can make ceremonies of our own if only we think of each other."