Sleeping 3-year-old shot in the leg at Dallas apartment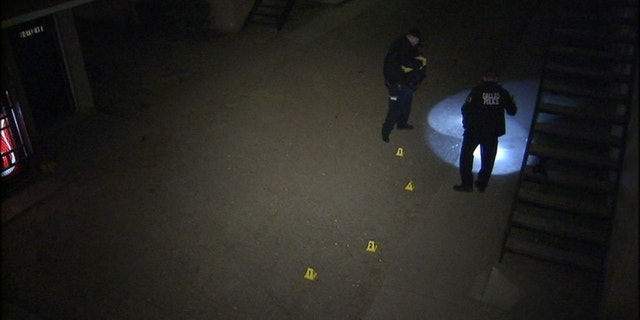 DALLAS – A little girl was hit by gunfire when a hail of bullets flew into her Dallas apartment.
A Dallas police officer who was working an accident near Bonnie View Road and Ledbetter Drive reported hearing as many as 20 shots fired around 1:30 a.m. Friday.
A 3-year-old girl was shot in the leg while she slept. Rounds were fired through a front side window of her apartment on Ledbetter Drive.
The girl was taken to Children's Medical Center of Dallas with non-life-threatening injuries. No one else in the apartment was hurt.
Police determined the gunshots came from outside the home, but they're not sure why. The investigation is ongoing