Shirt with $8G in pocket accidentally donated to Goodwill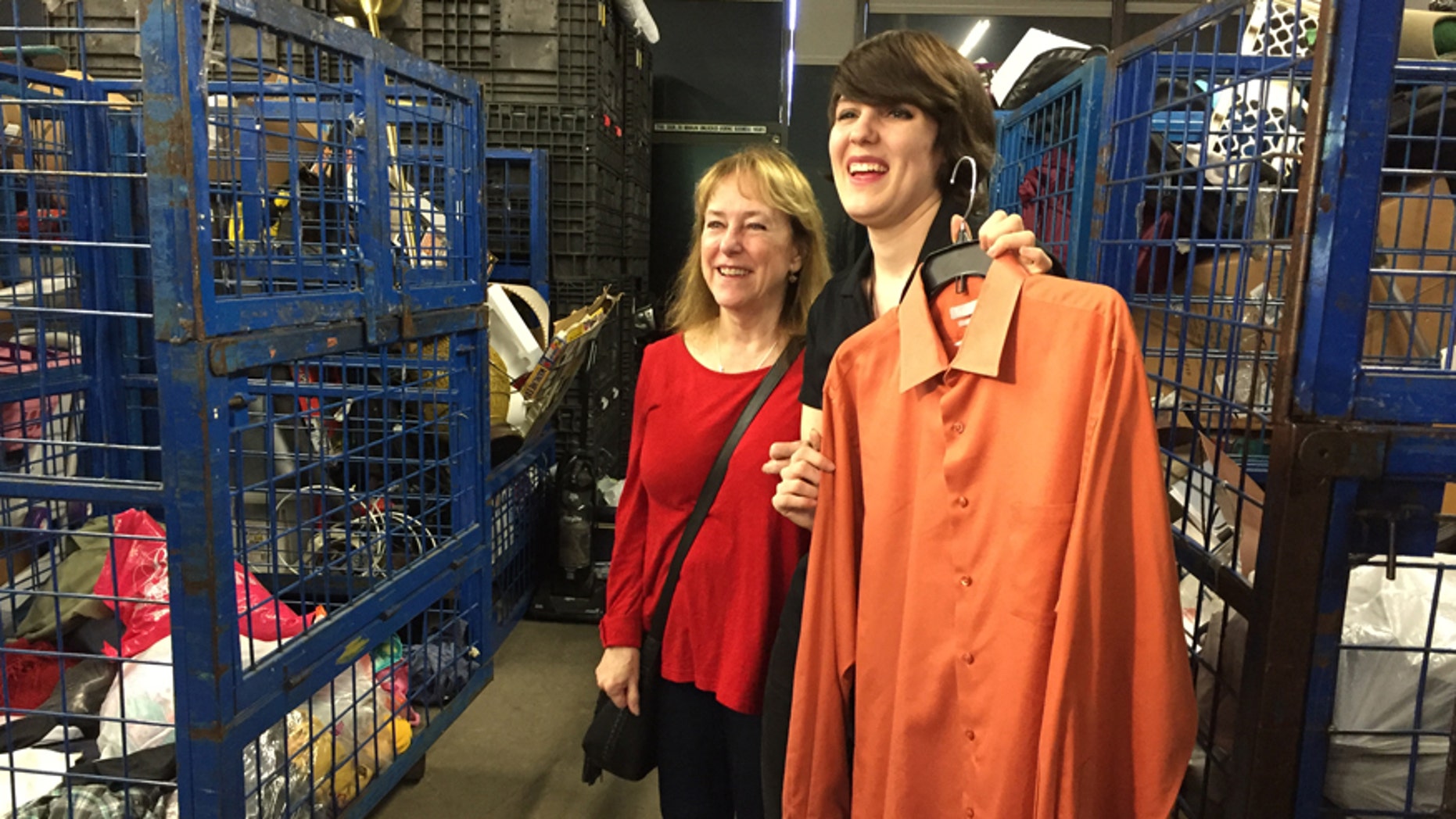 A kindhearted donation to Goodwill almost dashed a California man's plan to take his wife on a dream vacation after he retired.
Bob Hoffmann, 65, married his wife Linda, 68, in 2011 and started saving up money here and there to so they could take a trip to Europe when he retired. He had saved up about $8,000 in a secret bank account.
'GET OFF YOUR PHONE!!' DAY CARE'S MESSAGE TO PARENTS GOES VIRAL
However, his romantic plans nearly ended earlier this month when Linda took some of his clothes to the Goodwill in Placentia.
"I took the money out because a family member was having a hard time," he told Fox News on Thursday. "I wanted to hide the envelope in case someone broke into the house and I thought nobody would look in my old shirts."
It was a great hiding place and the money was safe – until Linda told Bob that she was going to make a stop to Goodwill to donate some clothes.
Bob offered to donate some of his old clothes too and grabbed a handful of his old dress shirts – including the orange Van Heusen button-down where he had hid the money.
COMMUNITY RAISES $60G FOR HOMELESS TEENAGER IN JUST ONE DAY
"I never thought twice about it," Bob said of his face-palm moment.
It was a few days later when Bob realized what he had done.
He had an extra $100 he wanted to add to the stash of cash he was going to give to his relative, but could not find the envelope.
He said his heart sank. "Six years I've been saving up this money. It crushed me that I lost the money."
Trying to remain calm, he asked his wife, "Did you take the shirts to Goodwill?"
After she said yes, Bob had to fess up to the secret cash and just how much money had been inside the shirt pocket.
The two raced to Goodwill – which was about to close – and found some of the shirts Bob had donated, but not the orange one.
The night manager at Goodwill said she would continue to search for it the next day.
7-YEAR-OLD GIRL SENDS 'GOOGLE BOSS' JOB APPLICATION, GETS A RESPONSE
The couple went home. While disappointed, Bob recalled telling his wife, "The good Lord made do what I did. Someone else needed that money more than we did."
Early the next day, they received a phone call: Goodwill employee Caitlin Mulvihill had found the shirt.
"The honesty and integrity of the people at Goodwill… I can't say enough," Bob said.
The couple recovered the envelope and Bob had put it back in the bank after finding out that his relative did not need the cash after all.
"I describe it as a miracle," Linda told ABC7. "I would say that it was honest people and what touched our hearts the most is how honest they were."