Search intensifies for 'Sharkwater' filmmaker who vanished off Florida Keys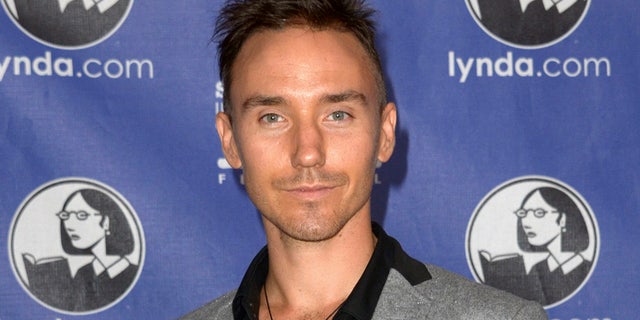 Friends and the U.S. Coast Guard were ramping up their search Thursday for a filmmaker who vanished while scuba diving off the Florida Keys two days earlier.
BIZARRE DISAPPEARANCE OF CALIFORNIA MAN UNDER INVESTIGATION
Rob Stewart, director of the 2007 documentary "Sharkwater," disappeared around 5:15 p.m. on Tuesday near Alligator Reef off Lower Matecumbe Key, according to the Coast Guard. He is from Toronto.
Friends taking part in the rescue said Thursday they had plenty of search boats ready to go, but needed people to take the boats out on the water.
U.S. Coast Guard spokesman Jonathan Lally told the Sun Sentinel that Stewart was among the crew on a vessel named The Pisces. He said Stewart was last seen after resurfacing but disappeared when the boat turned around to pick him up.
MEXICAN POLICE FIND 6 KIDNAP VICTIMS DEAD ON ROADSIDE
One of the divers had passed out after reaching the surface -- indicating a possible problem, according to Stewart's father, Brian. He told reporters his son had thousands of hours of diving experience.
The search-and-rescue efforts spanned an 11-by-25-mile area.
The Facebook page for Stewart's documentary "Sharkwater" shared the news and asked for donations on a GoFundMe account to support the search. It had raised more than $112,000 by Thursday afternoon.
Stewart is a wildlife photographer, filmmaker and conservationist. His films include "Sharkwater" and "Revolution," released in 2013. He's also written two books, "Sharkwater: An Odyssey to Save the Planet" and "Save the Humans."
"Rob is a very, very experience diver," he said, according to the Sun Sentinel. "His mission in life is to save the world's oceans from the devastation being wreaked upon them."
Joseph Pickerill, a spokesman for Canada's foreign minister, said he couldn't confirm personal details but said Canadian consular officials "are in direct contact with the family and will support them during this difficult time."
Coast Guard officials say the Navy, the Florida Fish and Wildlife Conservation Commission and the Monroe County Sheriff's Office are assisting in the search.
The Associated Press contributed to this report.