SC Gov. Haley predicts workers at planned Volvo plant will drive UAW away
NEWYou can now listen to Fox News articles!
Volvo's choice of right-to-work state South Carolina for its $500 million assembly plant puts the Swedish car maker on a collision course with the United Auto Workers, but Gov. Nikki Haley predicts the union will be the latest labor organization to find itself unwelcome in the Palmetto State.
"Our best advice to the UAW is to ask the IAM about how South Carolina workers view unions."
The company announced last week plans for its first facility in North America, a plant that will employ up to 2,000 workers and turn out 100,000 cars per year. Haley, an outspoken critic of unions, has made it clear the union is unwelcome, but United Auto Workers President Dennis Williams said his powerful organization will take its message straight to the workers at the plant, slated to open near Charleston in 2018.
"We believe that everybody should have the right to belong to a union regardless of the governor," Williams said in a statement to FoxNews.com. "Regardless of several statements made by the governor, we will be in South Carolina. We have local unions there now."
Williams' comments followed his recent remarks to a Swedish publication in which he criticized Volvo's choice of South Carolina.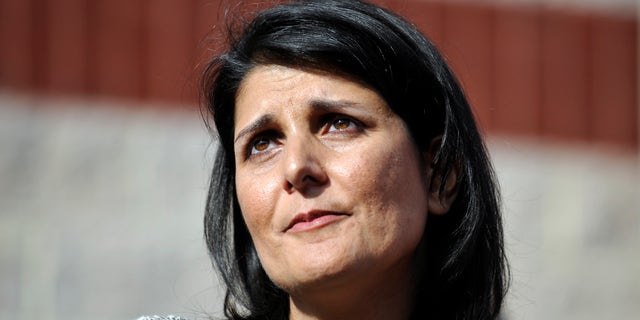 "When you look at Volvo in the history of car manufacturing, they are very conscious of human rights and civil liberties," Williams told Dagens Arbete -- or "The Day's Work" -- magazine. "South Carolina is one of those states in the United States that has a long history of violating people's rights. So I am surprised."
Right-to-work laws mean workers at unionized plants do not have to join the labor organization. Haley, whose efforts have brought major investments from companies including Continental Tire and Boeing, recently went toe-to toe with the International Association of Machinists and Aerospace Workers, which sought to organize 3,000 workers at an aircraft plant she helped lure in 2011 with a $450 million package of tax incentives. The union suspended its effort to organize the Boeing plant after a rocky start.
Haley, who said at her January state of the state address that South Carolina has an international reputation "for being a state that doesn't want unions, because we don't need unions," told FoxNews.com the UAW should learn from its fellow union's stymied bid to organize at Boeing.
"We have been successful in attracting some of the world's top corporate citizens and paving the way for expansion of the businesses we already have because our right-to-work law strengthens the direct relationship our employers have with employees," Haley said. "Our best advice to the UAW is to ask the IAM about how South Carolina workers view unions."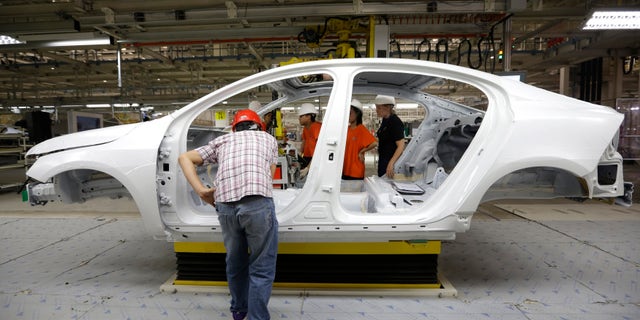 Right-to-work states have been successful at attracting large companies, particularly in the auto industry, in recent years. The UAW lost an election in February 2014, at a Chattanooga, Tenn., Volkswagen plant that would have been the first foreign auto maker organized in North America. The union recently said it has not given up its effort and now has the support of a majority of that plant's employees.
"We've seen in recent years these unions pushing hard for memberships in southern states," Will Collins, spokesman for the National Right-to-Work Foundation, told FoxNews.com. "We think they've read the writing on the wall.
"It's likely that they [UAW] will target employees at the Volvo plant, but it is too soon to be sure."
Volvo officials appeared to take the UAW's pledge to organize the plant, which will open in 2018 about 40 miles northwest of downtown Charleston and about 30 miles from the Port of Charleston, in stride.
"At the end, it's up to the employees," Lex Kerssemakers, CEO of Volvo Cars North America, told The Post and Courier during his company's formal announcement of the new plant, last Thursday in Charleston.
"We are well-known for taking very good care of our employees," he said. "We have good relationships with unions in Sweden and in Belgium. In the end, we live in a free world and we leave it up to the employees."