Road to Recovery: What's Working -- Otter Box Booming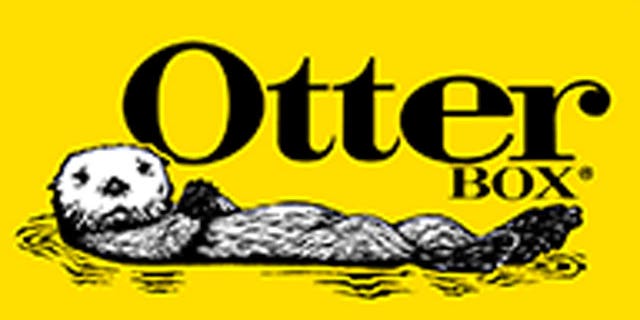 Do you ever get so frustrated with your smart phone you just want to throw it? We've all been there. And for most of us, restraint promptly comes to the rescue with a reminder, that should we launch our expensive device toward the wall, we will have replaced the original problem with an even bigger one: The lack of a functioning phone.
Fox News has found some encouraging news for the hot-headed (or sometimes clumsy) on the Road to Recovery.
Otter Box, a company in Fort Collins, Colo., makes the stuff that protects your stuff. Your technology stuff, that is.
To prove his confidence in the product, Otter Box founder and CEO Curt Richardson picked up his iPad one afternoon this month and banged the corner of it on his office desk. "You usually don't want to do that with your iPad," Richardson says with pride, "so we make the cases that basically let you take your product anywhere."
Turns out, Richardson is not the only one in this expanding firm to toss pricey electronic objects around with a devil-may-care nonchalance. Everywhere we went, from the main office to the warehouse, employees happily threw their phones to the ground.
These workers have good reason to be happy. The popularity of their product has sent this company's growth into the stratosphere. "We've grown 740% in the last three years and that doesn't include this year," Richardson tells Fox News. And that's a fact that is plainly visible in multiple locations around this college town of 140,000.
From his office in downtown Fort Collins, Richardson explains, "Up here we're building two new buildings. One is 43,000 square feet, that's our new headquarters. Right down the street is 16,000 feet, that's for our engineering, project management, R&D prototyping, they'll all go in that building."
Otter Box's distribution center and warehouse, located a couple miles from headquarters, are in the middle of an upgrade. Construction can be heard from inside the 29,000-square-foot building, which is bursting at the seams with boxes stacked to the ceiling of protective cases, waiting to be sent to customers and big box retailers that sell Otter Box. Peggy Tarango, the warehouse manager, gave Fox News a tour.
"We are growing day by day, every day," Tarango says, as she points out that the construction project will add another 59,000 in much needed square footage. "We need the space, lots and lots of space."
Demand is such that the warehouse operates close to 24 hours a day, including weekends. "We open at 6 a.m. and close at 12:30 a.m.," Tarango says.
The area of the loading dock is packed as well. At any given time, three to six FedEx and other shipping companies have their trucks lined up ready to pick up cases. With constant shipping deadlines, everyone here must work fast. One company representative says that those who slack are quickly let go.
While Otter Box is not wanting for consumers, it is in need of staffers. It began in 2010 with 110 employees, and "we're at 248 right now and we'll probably end the year close to 260," Richardson says, adding that by this time next year it will likely have on the payroll up to an additional 100 taxpayers. The company currently has an office in Ireland, with plans to expand in to Asia Pacific, "...so we're opening an office in Hong Kong and mainland China."
As long as people need their devices, Richardson says that's good for business. He adds that he was, "... really happy Steve Jobs put glass on both sides of the last phone, you know?" Richardson says with a laugh, "I think they should make them all like crystal!"