Relatives gather to mourn Bosnian man murdered in St. Louis hammer attack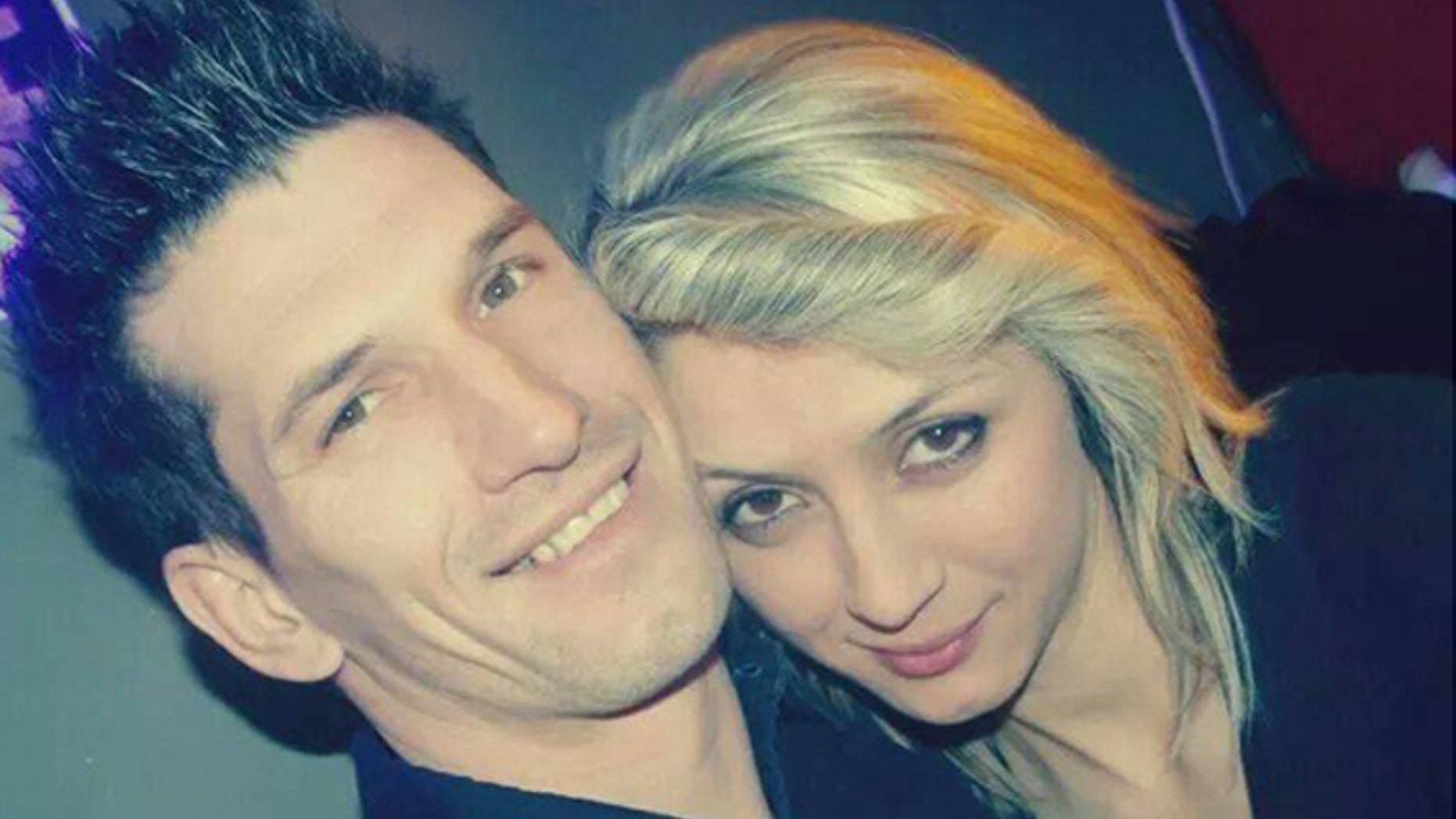 As relatives of Zemir Begic prepare for his funeral Saturday, neither they nor police detectives appear to have any idea what caused a pack of teens to beat him to death with hammers on a St. Louis street.
Begic, who emigrated from war-torn Bosnia almost two decades ago in search of a better life, was bludgeoned to death Sunday, allegedly by a group of hammer-wielding teenagers, one of whom has been charged as an adult.
Begic was driving with his fiancee, Arijana Mujkanovic, and a male passenger at about 1:15 a.m. Sunday in St. Louis when five teenagers began pounding his vehicle with a hammer, according to police. When Begic confronted them, he was struck in the mouth, face, head and body with hammers and died at a nearby hospital.
Robert Joseph Mitchell, 17, has been charged with first-degree murder, while two other suspects, ages 15 and 16, remain in police custody. A fourth suspect is still at large.
On Saturday, relatives will bury him in Waterloo, Iowa, where Begic, the oldest of four siblings, used to live with his father and stepmother.
"When he walked into the room, somehow everything shined," Begic's cousin, Alma Begic, told FoxNews.com from her home in Waterloo. "He loved music and soccer."
"I don't think there's a person who can say anything bad about him," she said. "He was so loved."
According to a criminal complaint released Tuesday, Begic and his fiancee were walking to their car when they heard a group, including at least one of the defendants, yelling. As Begic drove away, one of the teenagers, "jumped on the back of his car and began hitting it," the complaint said. Unsure of what was happening, Begic stepped out of his vehicle and was approached by the individuals, one of whom "taunted" him and "challenged him to a fight," according to the document. Begic was then allegedly assaulted by four men and struck with a hammer and fell to the ground. Three others continue to beat him before the group fled on foot, police said.
No motive has been identified in the Begic murder, according to investigators. But members of the close-knit Bosnian community are questioning whether Begic's death and other crimes committed within the past year in the neighborhood are racially charged -- and they're calling on a larger police presence on St. Louis's south side. Begic was white, while Mitchell and one of the two juveniles are black, and the other is Hispanic.
Seldin Dzananovic, a 24-year-old Bosnian, claims he was attacked by a group of teenagers with hammers in the same neighborhood about an hour before Begic's murder. Dzananovic said he sustained only minor cuts and bruises.
A resident of the Bevo neighborhood who spoke to FoxNews.com on condition of anonymity due to safety reasons claims he and his family experienced a similar attack and said there is a disturbing pattern of violence against white Bosnian residents in the area.
"Investigators do not believe the attack on Mr. Begic had any connection to him being of Bosnian descent," St. Louis Police spokeswoman Schron Jackson said in a statement to FoxNews.com. In subsequent emails, Jackson made clear: "Investigators don't believe the incident is in any way related to Ferguson" and "The incident is not being investigated as a hate crime."
The St. Louis Police Department is now working in conjunction with the city prosecutor to determine a motive. Authorities told FoxNews.com there is no evidence at this time suggesting the murder was racially motivated.
In an interview with the Daily Mail, Begic's fiancee, Arijana Mujkanovic, suggested the attack was targeted and involved her mother's former boyfriend. Mujkanovic, however, told FoxNews.com that she had "no solid evidence" to support what she described as a "hunch."
"I didn't say I was 100 percent certain that it was a setup," Mujkanovic said of her comments to the Daily Mail.
Mujkanovic told FoxNews.com that Zemir and her mother's ex-boyfriend had a physical altercation almost three months ago when Zemir stepped in to defend his fiancee's mother.
"He [the former boyfriend] stopped his car and got out and he was going to attack my mother and Zemir defended her, Mujkanovic claims.
"He was going around saying how Zemir was going to be gone and how I was going to be left without him," she said of the ex-boyfriend. She claims her family reported the threats to police and they "really didn't do anything."
Mujkanovic, however, acknowledged she had no proof the murder was targeted and said she "had no idea" whether the teens knew her mother's ex-boyfriend, who is Bosnian.
"All we want is justice for Zemir," said his younger brother, Rasim, a 20-year-old pre-med student at the University of South Dakota.
Rasim said he is not ruling out the possibility the murder was racially motivated, saying he wants police "to investigate everything."
Begic was a teenager when he and his family fled Bosnia in the aftermath of a bloody civil war in 1996. In America, he found work, friends and love before meeting a cruel fate.
"He was my role model," Rasim said. "He would have given you the clothes off his back."
Alma Begic, who declined to speculate on a motive, described her cousin as race-blind. She said Begic loved his sister's children who are African-American on their father's side.
"He was so accepting in a culture where there's a lot of pressure to marry within your own ethnicity and religion," she said of Begic. "He never judged anybody."