Police: Rapper T.I. Helps Talk Man From Jumping Off Atlanta Building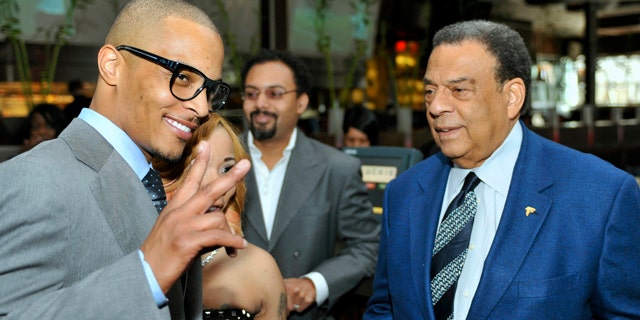 ATLANTA -- Police got unexpected help talking a suicidal man down from an Atlanta skyscraper when rapper T.I. showed up.
Officer James Polite says the hip-hop star joined the crowd outside the 22-story building Wednesday and told officers he wanted to help. Police said the man agreed to come down in exchange for a few minutes face-to-face with T.I., whose real name is Clifford Harris.
T.I.'s publicist says the Atlanta native heard about the situation on the radio and drove to the building to help.
The suicidal man, whose name wasn't released, was taken to a hospital.
The good deed follows recent legal trouble for the rapper.
He spent last year in prison on federal weapons charges. More recently he and his wife were arrested on suspicion of drug offenses last month in Los Angeles while he was still on supervised release.