Pittsburgh police help veterans get to baseball game after bus crash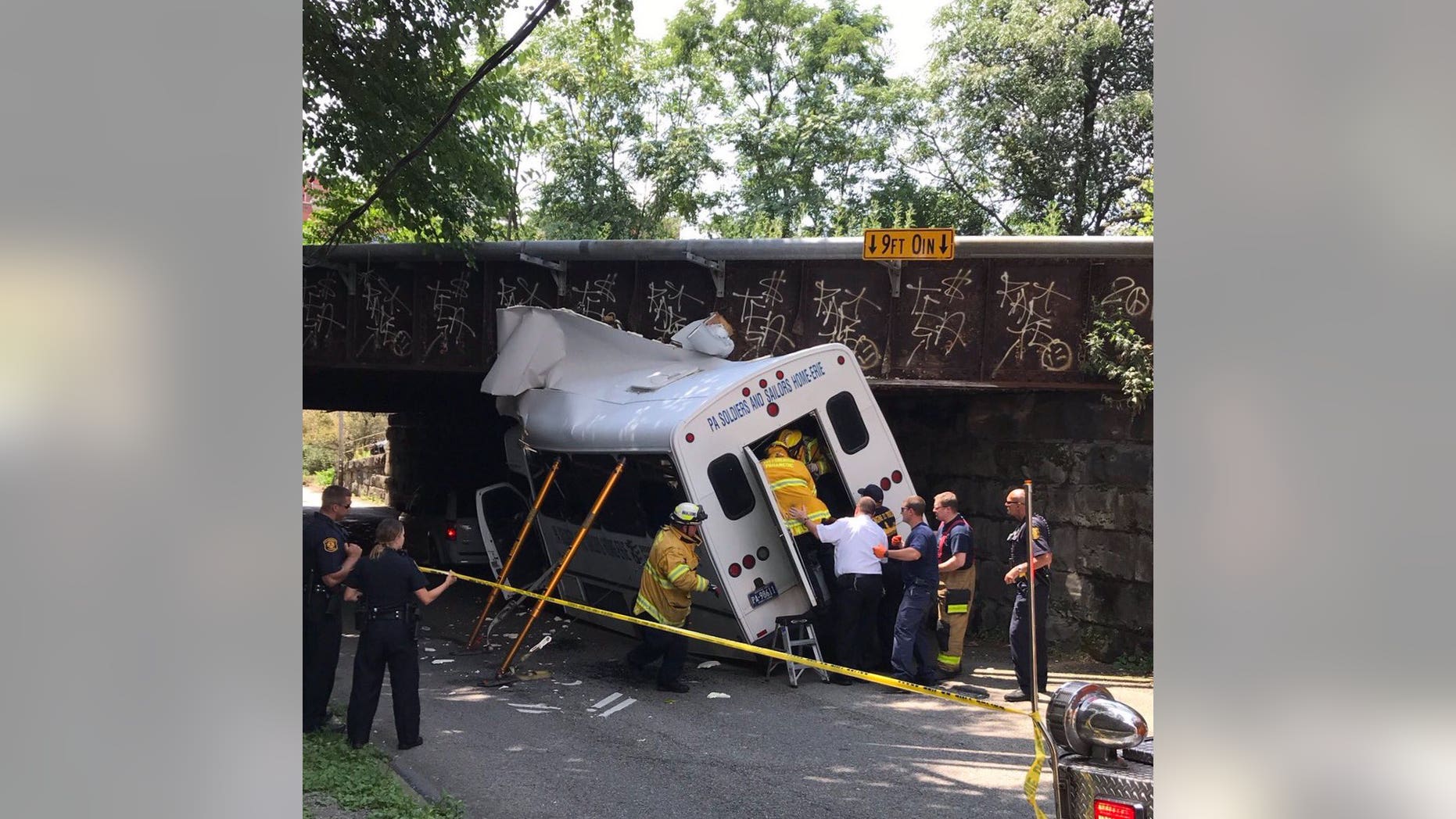 Pittsburgh officers on Thursday stepped in to help a group of veterans get to a baseball game after their bus crashed into an overpass, police said.
The white bus was attempting to drive under a 9-foot overpass in Pittsburgh around noon when in crashed, ripping off its roof, police said. The bus had "PA Soldiers and Sailors Home -- Erie" written on the rear, WPXI reported.
None of the veterans on the bus were injured.
The veterans were heading to the PNC Park to catch a Pittsburgh Pirates game. Instead of missing the entire baseball game, officers helped bring them to the ballpark, which was about a seven-minute walk from the crash scene.
Some officers were seen pushing veterans in wheelchairs to the stadium.