Pit bull survives 4 days in woods after being shot twice, left for dead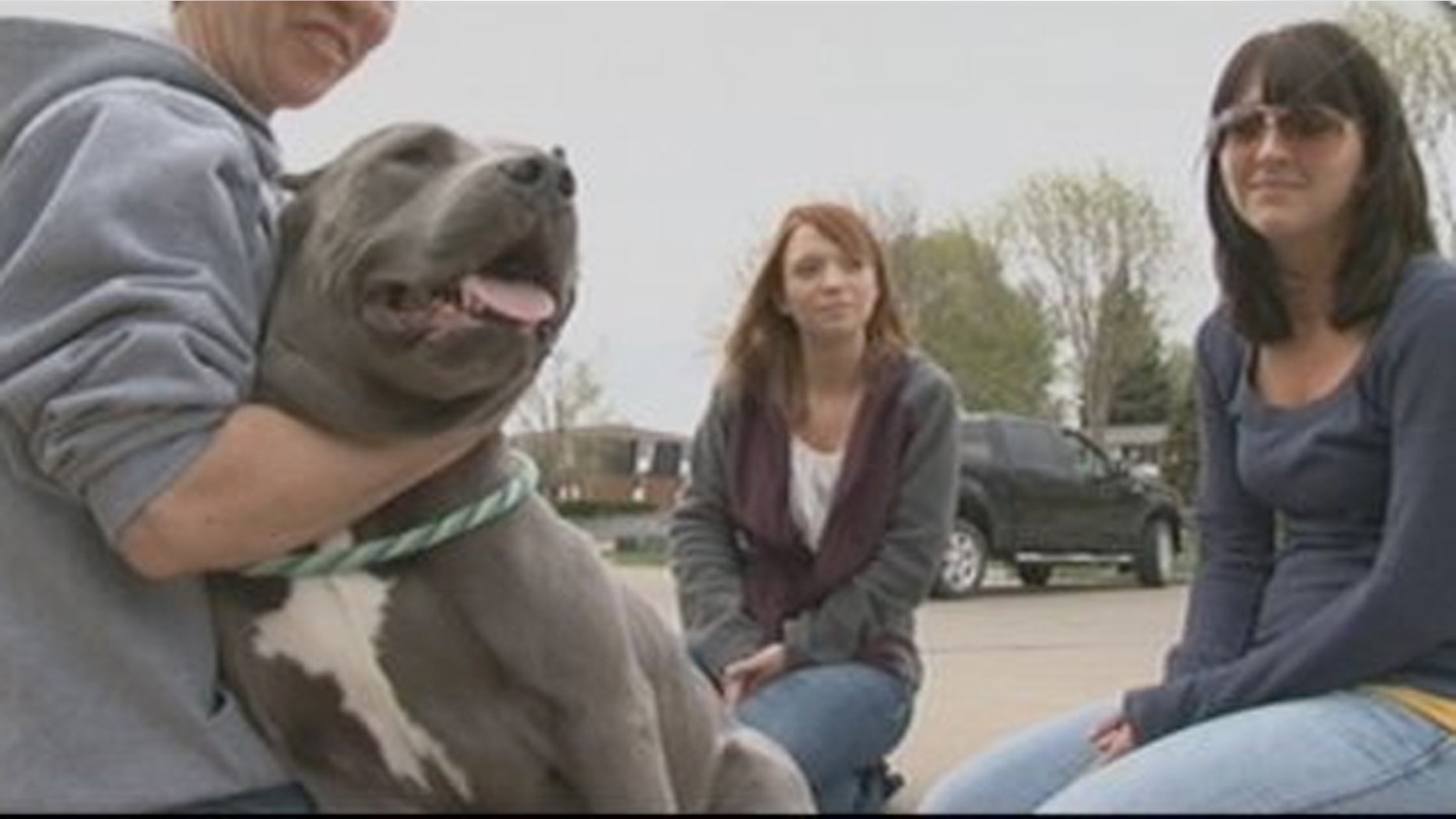 SIOUX CITY, Iowa – A pit bull in Nebraska was rescued by a shelter after surviving for four days after he was shot twice, FOX44 reports.
3-year-old Elijah was found by animal rescue workers in rural Nebraska after he was shot in the hind quarters and between the shoulder blades and left for dead.
"He could walk, but you know, he was just in real bad shape," Brenda Iwen, the co-founder of Noah's Hope Animal Rescue in Sioux City, Iowa, who took Elijah in. "Full of infection, maggots, it was just horrible, horrible."
Although he underwent several surgeries, Elijah has recovered and his caregivers say he is very people friendly.
Iwen says it is not illegal for owners to shoot their dogs in rural areas, but she urges them to consider more humane methods to put their animals down.