Pilot abandons plane after landing it illegally on New Jersey beach, officials say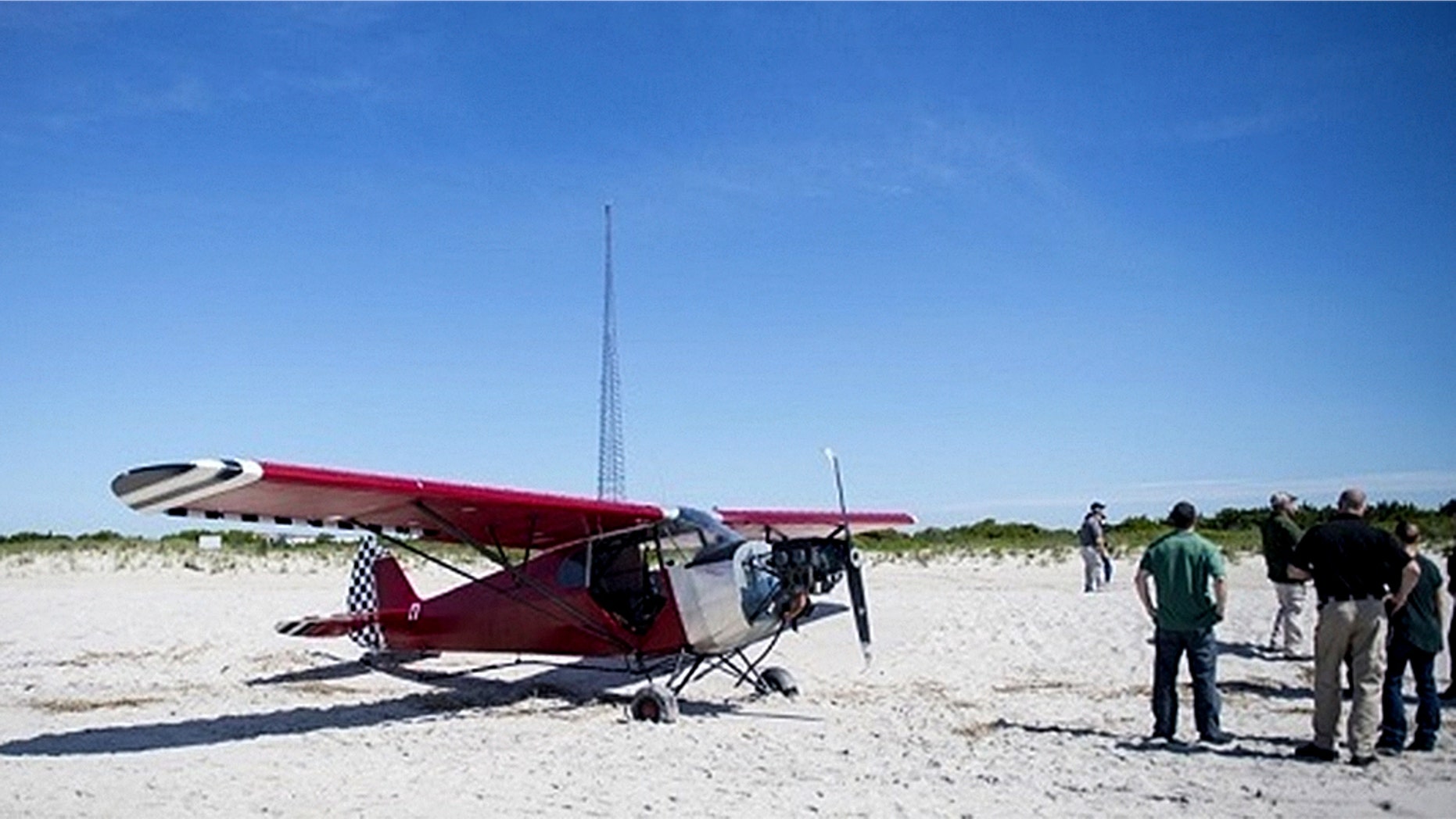 Authorities in New Jersey are searching for the pilot of a single-engine plane that illegally landed on a Coast Guard beach Sunday and then ditched the aircraft after flying erratically over beaches filled with sunbathers.
The Coast Guard Training Center in Cape May said in a news release the incident happened just before 8 p.m. and was captured on surveillance video. Authorities increased security after the Piper PA12 landed.
"At this point we are confident the missing pilot is not aboard the training center," Chief Warrant Officer John Edwards, training center spokesperson, told FOX29.
"After working with Cape May County Sheriff's Department's K-9 unit, which indicated the pilot's scent led away from the training center, as well as physical tracks from the plane and security camera footage showing the pilot heading away from the training center itself, the command decided to resume standard security measures," Edwards added.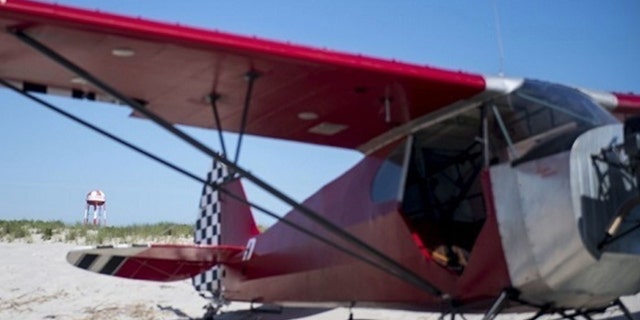 US NAVY IDS PILOT KILLED IN CRASH AT NEW MEXICO AIR FORCE BASE
Videos taken before the plane landed near beachgoers show the aircraft flying low over the ocean off Wildwood, New Jersey and doing nose dives and flips in the air.
In another video, a man yelled at his daughters to get out of the water as the plane circles overhead.
Officials at Training Center Cape May told FOX29 that security personnel will continue to be posted at all access points, as well as near the plane.
Authorities said the plane is owned by a company that uses it to fly banners over the beach.
The company told The Press of Atlantic City that an employee used the plane without permission.
The Associated Press contributed to this report.