Pickup truck driver strikes and kills linemen repairing Hurricane Michael damage, police say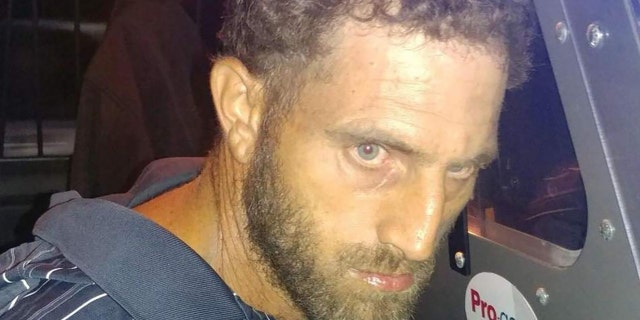 A man allegedly driving under the influence struck and killed three utility workers with his pickup truck while they were repairing lines damaged by Hurricane Michael in Florida on Wednesday, police said.
John Goedtke, 37, of Thonotosassa, was driving north on State Road 77 near Chipley when his truck veered to the shoulder and struck the men, Florida Highway Patrol Sgt. R.C. Livingston wrote in an incident report.
Police said Goedtke fled the scene. He was later tracked down and detained by the Washington County Sheriff's Office and was arrested by state troopers afterward.
The utility workers killed in the accident were identified as James Ussery, 60, of Chipley, Florida; Ryan Barrett, 22, of Roanoke Rapids, North Carolina; and George Cesil, 52, of Cole Rain, North Carolina.
Ussery worked for West Florida Electric. Cecil and Barrett worked for Lee Electrical Construction Inc.
"Our deepest sympathies go out to their family and friends. Please keep them in your thoughts and prayers as they go through this extremely difficult time," Lee Electrical Construction wrote on its Facebook page.
Goedtke was charged with DUI manslaughter, felony vehicular homicide and leaving the scene of an accident. Police said additional charges were pending.
Goedtke has a history of arrests, according to FOX13 News. He has had 27 arrests in 18 years, including nine arrests for driving with a suspended or revoked license and four for leaving the scene of a crash, the station reported, citing Hillsborough County records.
The Associated Press contributed to this report.