Philadelphia neighborhood vandalized with anti-police graffiti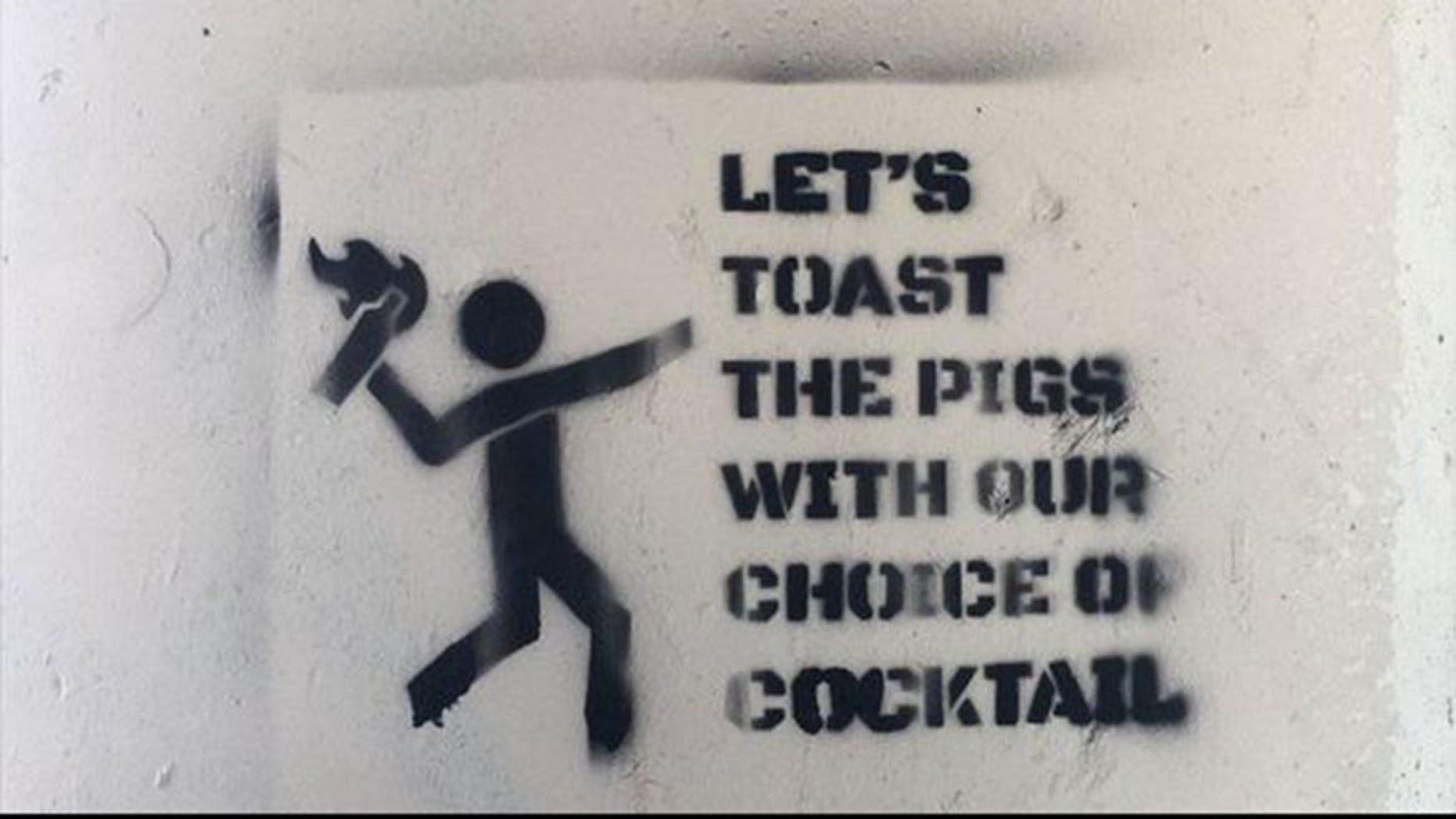 A spate of anti-police graffiti popped up on a busy street in South Philadelphia on Monday night, spurring authorities to hunt for the vandals who may have also been responsible for an earlier anti-cop spray-painting incident.
One stenciled slogan depicted a person with a flaming bottle in his hand and the phrase: "Let's toast the pigs with our choice of cocktail."
"People have the right to free speech and express themselves, but what you don't have a right to do is vandalize public or private property," Philadelphia Police Captain Sekou Kinebrew told FOX 29.
According to reports, neighbors along 25th Street complained about multiple spray-painted pictures and phrases that advocated for harming and killing police officers.
POLICE MOCKED IN FAKE STREET SIGNS ILLEGALLY INSTALLED IN TWIN CITIES
"I think it's just kids," one resident, Dashon Nicholas, told FOX29. "I think it is pretty disturbing, but this whole area down here is disturbing."
This is the second time a South Philadelphia neighborhood has been vandalized with similar anti-police graffiti this year. At the end of June, vandals struck near Passyunk Avenue.
"We certainly have a link between today's episode and what we saw at the end of June," Kinebrew said. "Definitely a link there."
Police said at least one spray can and two stencils used to make the graffiti were found.
Authorities have no suspects in Monday's episode and have reported no arrests stemming from the earlier incident. The Fraternal Order of Police has put up a $5,000 reward for information leading to the arrest of the vandals.