Person of interest ID'd in Times Square subway station attack
A person of interest was identified on Thursday in the attack on a straphanger in the Times Square subway station, police said.
New York City police released a photo of Jose Hasing, 24, who allegedly walked off a train on Feb. 27 and punched a 22-year-old man several times, police said. Surveillance video caught the attacker, who was well-dressed in a suit and tie, swinging his fists against the man's head until the victim fell to the ground.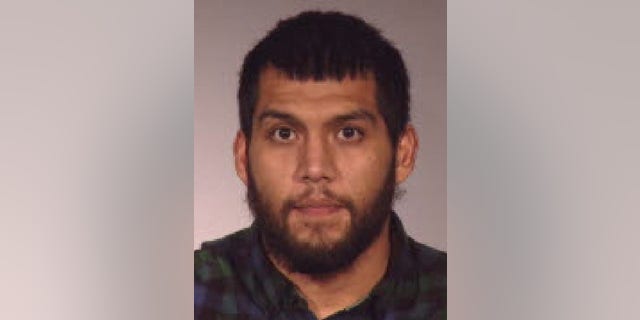 The straphanger suffered bruising and swelling to his face. He also suffered two chipped teeth.
No further information was released about Hasing. Police initially described the suspect to be in his 30s, 6 feet tall and weighing 240 pounds.
The 22-year-old was coming home from work and transferring trains at the 42nd Street/Times Square subway stop when the attack happened, ABC7NY reported.
The motive of the attack is still unknown, though police sources told the New York Daily News it started because the victim gave the man a funny look.
The victim's father also told ABC7NY that the two didn't exchange words on the train.