Pentagon planes showing age, military brass tell lawmakers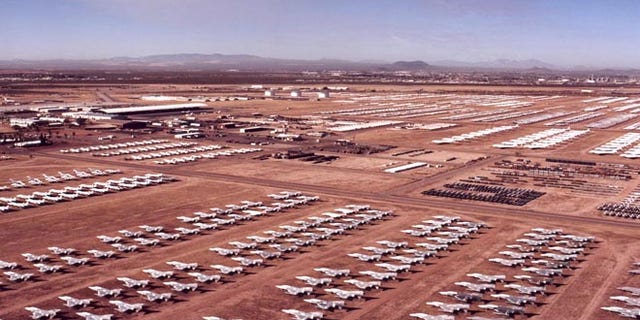 Years of budget cuts have left the U.S. military with a decrepit air fleet that could compromise armed service branches' ability to perform in battle, Pentagon brass told lawmakers Wednesday.
Leaders from the Army, Air Force, Navy and Marines appeared on Capitol Hill to testify before members of the House Armed Services Committee. All complained that the planes and helicopters needed to protect the nation and project power are getting dangerously long in the tooth.
"[If] a B-17 [bomber] that flew in World War II had flown in Desert Storm, the aircraft bombers we are using today are older than those B-17s would have been," Air Force Maj. Gen. Scott West told the Subcommittee on Readiness. "It's an aged fleet."
Over and over, military leaders cited the budget cuts brought on by sequestration, a Congressional budget deal that limits military spending.
"The Navy continues readiness recovery …but continued shortfalls in ship and shore facilities sustainment coupled with aging aircraft inventory will eventually have negative effects on our long-term readiness.," Navy Rear Adm. Michael Manazir said.
In June, FoxNews.com reported on some of the effects of the lack of aviation readiness when the Marine Corps was forced to pull retired fighter jets out of an Arizona military base "boneyard" to fill the gap while production and delivery of the new fleet of F-35s are delayed.
Another recurring questioned raised by the military brass on Wednesday was how the older fleet will affect the training and ability of service members.
"The health of our aviation force is measured in aircrew flight time," Jon Davis, Marine Corps Commandant for Aviation, said during Wednesday's hearing. "Average aircrew flight time has reached historic lows. Every lost day, every missed hour, is missed experience this nation depends upon in the future."
West also said that less than half of the Air Force is ready to conduct the full spectrum of combat tasks.
"While we are able to conduct nuclear deterrence operations and support [counter-terrorism] operations, operations against a near-peer competitor would require a significant amount of training," he said.
"In sum," he added, "our readiness is imbalanced at a time when the Air Force is small, old and heavily tasked."