Passengers are Stripping During Airport Screenings to Support, Protest New TSA Regulations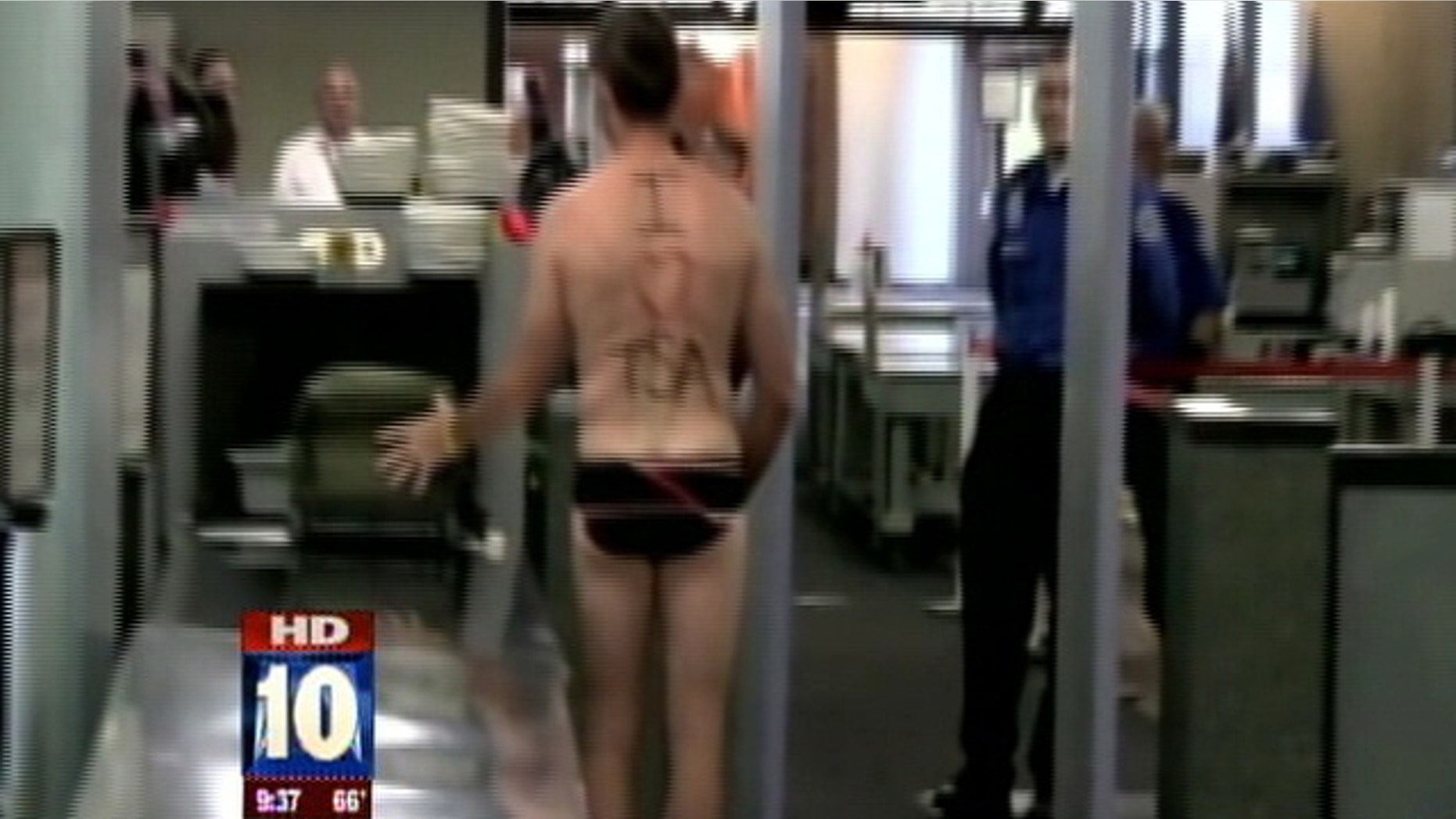 Since the TSA implemented new pat-down security measures last month, an eye-catching trend has emerged: passengers stripping down to their skivvies in protest or support of the controversial regulations.
A man walked through Sky Harbor Airport in Phoenix on Thanksgiving Day, wearing only his Speedo swimwear with the words "I Heart TSA" written across his back, MyFoxPhoenix.com reports.
The video, posted to YouTube, has since received more than 11,000 page views.
In a similar spectacle last week, a woman at Will Rogers World Airport in Oklahoma City stripped down to her bra and underwear, later claiming that would get her through security faster.
"I had 26 centimeters of clothing to be examined," the woman, 52-year-old Tammy Banovac, a one-time Playboy model, reportedly told KFOR.com.