Part of Southwest engine covering found near Philadelphia, NTSB says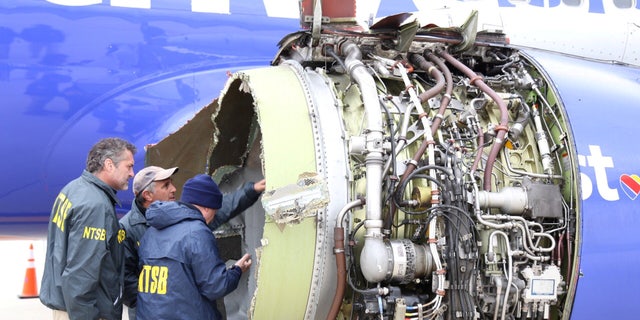 An engine cowling belonging to the Southwest Airlines jet that blew an engine in mid-air Tuesday -- killing one passenger -- has been found in Bernville, Pa., about 70 miles west of Philadelphia, the National Transportation Safety Board said late Tuesday.
The deadly mid-air engine blast at 30,000 feet forced the Boeing 737 to an emergency landing, WFMZ-TV reported.
Seven other passengers were injured from flying shrapnel on the New York-to-Dallas flight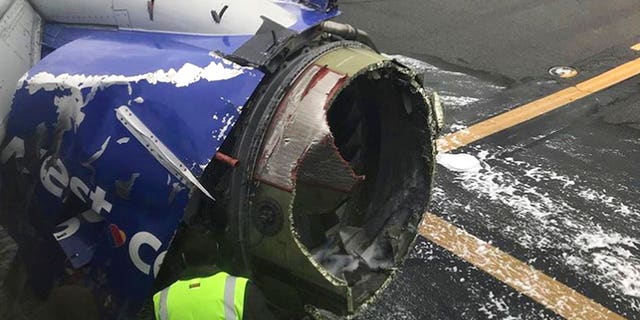 A preliminary investigation reportedly showed signs that one of the engine's fan blades had separated and induced "metal fatigue," NTSB Chairman Robert Sumwalt said.
The engine will be examined further to understand what caused the failure. An investigation could take 12 to 15 months, officials said.
Photos of the plane on the tarmac showed a missing window and a chunk gone from the left engine, including part of its cover.
As a precaution, Southwest said Tuesday night that it will inspect similar engines in its fleet over the next 30 days.
The Associated Press contributed to this report.