Pa. teacher who led student protests convicted of 'corruption of youth'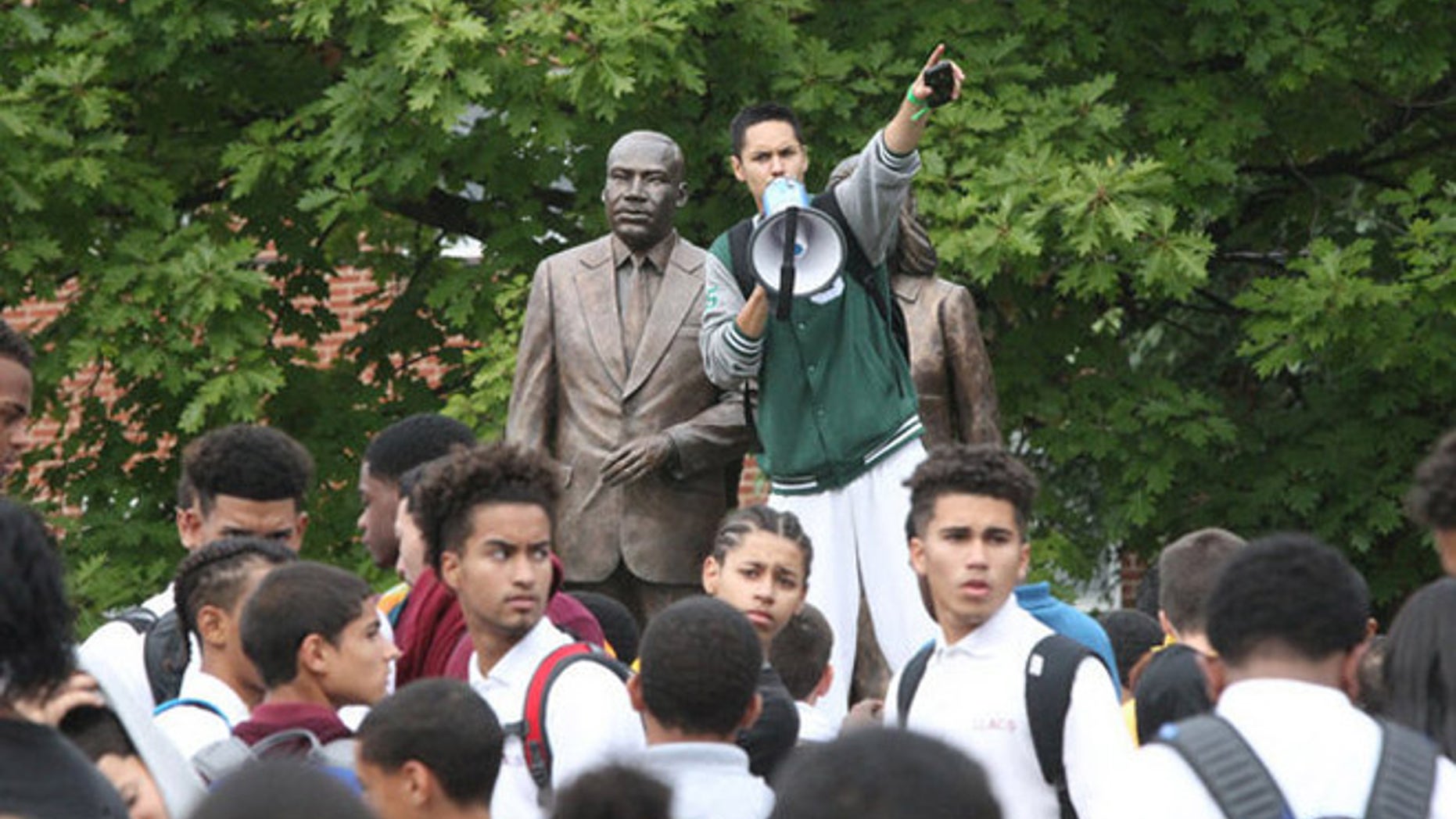 A Pennsylvania high school teacher was convicted Monday of corrupting his young charges by leading hundreds to cut class and protest last year against the school district's perceived ill treatment of minority students.
Michael Frassetto, 29, who has since left his job at the Medical Academy Charter School in Allentown, admitted in court that he rallied students at multiple schools in the Allentown School District to skip class and fight the power, the Allentown Morning Call reported. Frassetto was charged with 417 counts of "corruption of youth," one for each student who attended a Sept. 28, 2015 rally at the city's Martin Luther King Jr. monument, the paper reported.
Court testimony revealed Frassetto carried a bullhorn and marched with the students. His attorney, Gary Asteak, told the court that if it were deemed criminal to give students a voice, Frassetto would "proudly wear the badge of criminal," according to the paper. Attorneys for the school district painted Frassetto as irresponsible for causing disruptions and putting students at risk by leaving school grounds.
In a bench trial, District Judge Karen Devine found sufficient evidence for only three counts, two of which occurred on Sept. 28 and Sept. 29, when Frassetto used a bullhorn outside Allen High School to incite a walkout. Students involved in the protest obstructed the entrance to the school in an attempt to prevent their peers from attending class.
At the protests, participants reportedly called for the resignation of Schools Superintendent Russ Mayo and for the additions of a summer employment program and a student-elected school representative. The rally, intended to persist throughout the school week, lasted two days after administrators levied punishments including suspensions for participation.
Despite losing his job and being ordered to pay fines, Frassetto was unapologetic, insisting he gave students the opportunity to exercise their first amendment rights in a peaceful manner, the Morning Call reported.