Ohio trooper jumps in Amish buggy to corral runaway horse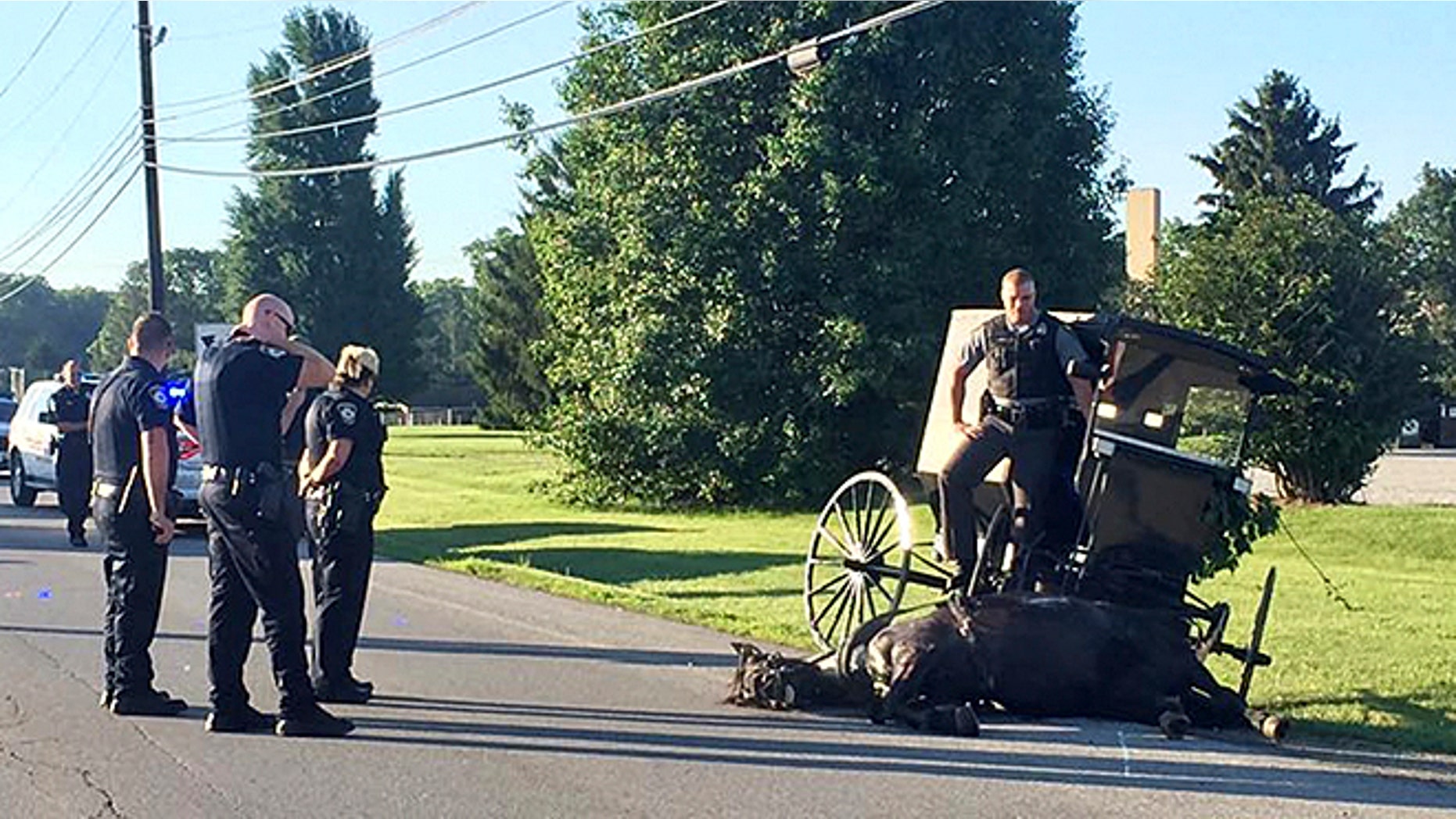 An Ohio trooper was forced to conduct an unusual traffic stop when he spotted a runaway horse pulling an Amish buggy without anyone at the reins.
WARNING: VIDEO BELOW CONTAINS PROFANITY
The horse was reported on the loose in Wooster Sunday morning.
Sgt. C.O. Smith, one of the responding officers, caught up to the panting horse on foot on State Road 250, the Wooster Daily Record reported.
He was able to bring the horse to a stop after running alongside the buggy, jumping in and grabbing the reins.
"I'm just glad it turned out okay," Smith told the paper. "That could have been a bigger incident with a 2,000-pound animal running in the wrong lane."
KITTEN FINDS NEW HOME WITH POLICE OFFICER
The paper reported that the horse had galloped about 10 miles and collapsed from exhaustion after being corralled.
Smith told the paper the horse wasn't hurt. The horse was examined by a veterinarian and given some water.
GATOR CHASES MAN TRYING TO TAKE PICTURE
Police tracked down the owner who retrieved the horse.
"Every new day brings with it new challenges," the Wooster Police Department said in a Facebook post about that incident.