Ohio professor keeps job despite spewing anti-Semitic hate on social media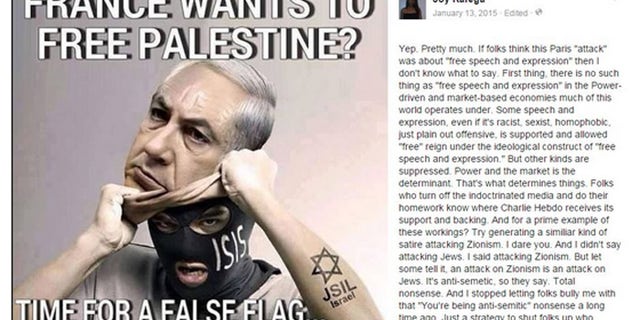 A professor at a prestigious Ohio school still has her job despite a blitz of Facebook posts blaming Israel and Jews for everything from 9/11 to the creation of ISIS.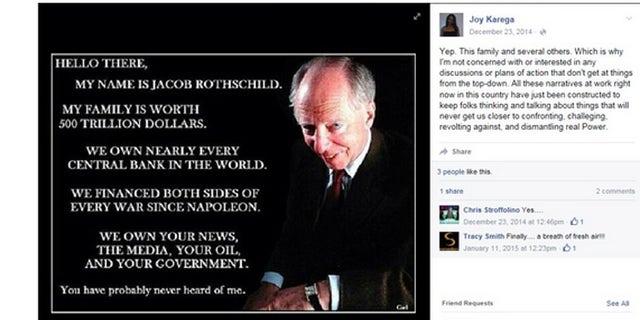 Joy Karega, an assistant professor of "rhetoric and composition" at Oberlin College, claims the Jewish state secretly planned the Sept. 11, 2001 terrorist attacks, the Charlie Hebdo attack in Paris and that its national intelligence agency, the Mossad, formed the terror group. Critics acknowledge that she is free to cling to kooky theories, but question why a school that charges students $50,000 per year would subject them to the ravings of a crackpot.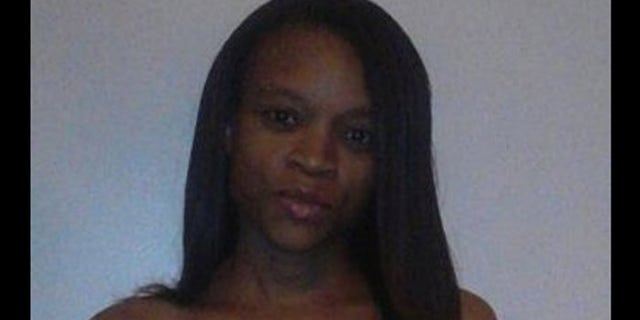 "This is the worst kind of anti-Semitic rhetoric," said Nitsana Darshan-Leitner, director of the Shurat HaDin—Israel Law Center, an Israeli-based civil rights organization. "It is not acceptable for the dean to hide behind academic freedom and claim this is freedom of speech.
"She (Karega) is not a tenured professor," she added. "She needs to be thrown off campus immediately."
According to the college's web site, Karega focuses her research and instruction on "social justice and social change," covering a breadth of topics with her students from journalism basics, grant writing, economic and social inequity, homosexuality and gender roles. She published a book that "draws upon archival research and oral history and historicizes the political literacy education of the Black Liberation Front International," and is working on another book project, covering in part, the backlash of "bullying" she claims on her Facebook page to have received since The Tower first published its report on her.
The college, ranked by US World & News Report as the 23rd best National Liberal Arts College and "one of the best undergraduate music schools in the country," does not endorse Karega's wacky and bigoted statements, but pays her salary.
"Oberlin College respects the rights of its faculty, students, staff, and alumni to express their personal views," the school said in a statment.
"Acknowledgement of this right does not signal institutional support for, or endorsement of, any specific position. The statements posted on social media by Dr. Joy Karega, assistant professor of rhetoric and composition, are hers alone and do not represent the views of Oberlin College."
But at some point an academic institution has a responsibility to repudiate hate speech, according to Darshan-Leitner.
"There is a difference between freedom of expression and hate speech," said Darshan-Leitner. "There is no place for hate speech on campus. If she was attacking gays or Hispanics, there would be no tolerance for that."
A series of posts on social media have been offensive, Darshan-Leitner said, including a picture she posted after the Jan. 7, 2015, Charlie Hebdo shooting that showed an Islamic State terrorist with a Star of David tattoo pulling off a mask, exposing the face of Israeli Prime Minister Benjamin Netanyahu. In text accompanying the image, she called the murder of the French cartoonists part of a conspiracy to stop French support for Palestinians. Under the picture, she wrote "This ain't even hard. They unleashed Mossad on France and it's clear why."
Another post claimed Netanyahu attended a free speech rally in Paris after the attacks "uninvited," but did not mention Netanayhu was actually in Paris to honor four Jews killed in a related terror attack.
She also claimed the Islamic State is not Islamic, but rather "a CIA and Mossad operation," writing "there's too much information out here for the general public not to know this."
Another offensive post, Darshan-Leitner said, claimed "Israeli and Zionist Jews" orchestrated the 9-11 terrorist attacks on the Pentagon and World Trade Center.
Just under 3,000 students pay more than $50,000 a year to attend Oberlin College and live on its spacious 440-acre campus. Anti-Semitism has been a concern at the school in recent months.
Some 250 alumni and students published an open letter to the Oberlin President Krislov, the trustees, faculty, staff and students last month, voicing their concern that the movement to Boycott, Divest from, and Sanction Israel (BDS) has become increasingly active on American college campuses, including Oberlin.
"Several student organizations at Oberlin have assumed the role as the mouthpiece of the BDS movement, which claims to be a defender of Palestinian rights, but whose inflammatory language falsely portraying Israel as an illegitimate, colonialist and murderous regime demonstrates that its primary goal is to demonize the Jewish state," the letter said.
The letter also noted Jewish students don't feel welcome at the college. "The Oberlin Review quoted one student who said, 'I quickly learned that at Oberlin, love for my own nation (Israel) was not something I could freely express.' The student, who was quoted in The Jewish Exponent, also explained that she transferred out of Oberlin due to its 'toxic climate...around Israel.'"
Melissa Landa, who heads a group fighting anti-Semitism at Oberlin, said physical intimidation, verbal harassment and vandalism is prevalent at Oberlin.
Hanan Yadin, an Israeli whose Texas-based company, Instinctive Shooting, trains military and law enforcement about terrorism related conflicts, said anti-Semitism is on the rise worldwide. He said the propaganda at the university against Jews, including Karega's rantings, could get people hurt.
"Could this incite violence against Jews worldwide and against Israelis in Israel?" he said. "Of course. It will give more fuel to those who are anti-Semitic already and for those who are indecisive and need an 'extra push' to make up their mind."
Karega, who received her Ph.D. from the University of Louisville in 2014, also did not respond to an inquiry from FoxNews.com for this report, but said in a statement on her Facebook page, that she will use the push back she's received for material for her new book. She also criticized the "antisemitism call-out culture."
"… I can generate articles for days on what I can describe as "antisemitism call-out culture" and some of its accompanying practices. I don't have to tell some of you that these recent activities in my own professional life have handed me a LARGE body of data (emails, voicemail messages, tweets, Facebook inbox messages, etc.) that will shed light on and provide insight into how and to what extent anti-Blackness rhetorics show up in antisemitic call-out culture and practices," Karega wrote.