No way defeat turned boxer into bomber, coach says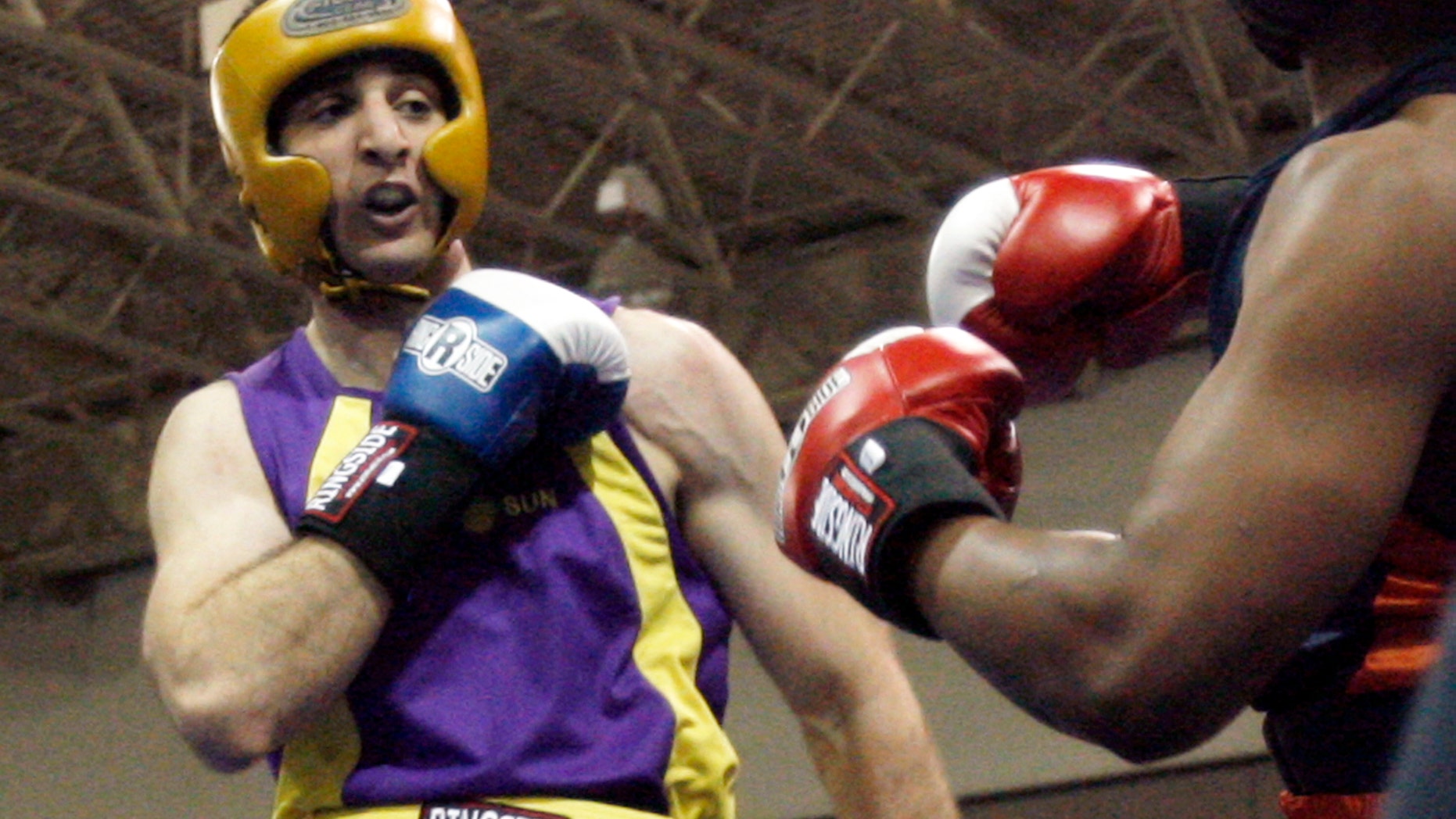 The Boston Marathon bomber's former boxing coach says his one-time pupil may have been dispirited by boxing setbacks, but that's no reason for the attacks that killed three people and injured more than 200.
The coach is clear: Don't blame Tamerlan Tsarnaev's metamorphosis from a seemingly well-adjusted American immigrant – with dreams of one day representing the U.S. in the Olympics – into a radicalized killer on amateur boxing.
"That's ridiculous," Bob Russo, 58, of Portland, Maine, tells FoxNews.com.  "You can't tie the sport of amateur boxing -- that has helped so many immigrants and unfortunate people -- to his transition to radical Islam.
"It's a reach.  It takes more than that. I didn't look at him that closely, the Facebook stuff and all that. But he just seemed like a typical refugee kid, (when I knew him). It's a reach that amateur boxing dashed his dreams and caused this tragedy."
[pullquote]
According to The New York Times, Tamerlan Tsarnaev's transition from a promising pugilist – with a flair for the dramatic – into the Boston Bomber can be traced to two seminal events concerning his boxing career.
The paper reports Tsarnaev won the 2009 New England Golden Gloves Championships for the 201-pound division, progressing to the organization's Tournament of Champions, held that year in Salt Lake City.
There, Tsarnaev reportedly lost a close decision to the late Lamar Fenner, of Chicago. "It was a close fight, but close is close and you either win or lose it," Russo tells FoxNews.com. "My opinion was that he had the edge, and most people felt that way, but it wasn't like they robbed him. I don't consider it a major robbery.
"As I recall, he was fine, disappointed like everyone else, but fine, and not a bad sport. After he lost, we as a team stayed together and cheered each other on. He was around. He didn't seem desperately disappointed or crazy, or anything like that."
The Times reports Tsarnaev again won the New England Championship in 2010, but a rule change enacted by the Golden Gloves that year disqualified him from participating in the Tournament of Champions, or at least until the Russian-born immigrant secured his American citizenship.
"It was a blow the immigrant boxer could not withstand," writes The Times in a report published Sunday.
However, Russo -- the co-coach of the 2009 New England team and the current director of New England Golden Gloves -- says that he would have made the same decision had he been in charge.
Prior to 2010, the Golden Gloves allowed non-citizens, like Tsarnaev, to participate in the national championship, unless it was an Olympic year. Usually, winning the nationals secured the victor a tryout for the Olympic team on an Olympic year. But the old Golden Gloves policy, says Russo, resulted in confusion, controversy and numerous grievances on the part of both American and foreign fighters.
"It caused problems," says Russo. "In the years the Golden Gloves would allow [non-citizens] into the nationals, the local guys didn't want to fight their fighter against them because they felt the non-citizens shouldn't have qualified in the first place. It was kind of a rule that needed to be cleared up and definitive. Yes or no. The Golden Gloves finally decided 'no' because it was causing chaos and confusion."
The Times reports that following the rule-change prohibiting Tsarnaev from competing in the 2010 Golden Gloves nationals, his life quickly changed, as he became an increasingly fervent advocate of radical Islam.
"Hell no!" says Russo. "He was a typical immigrant kid who was quiet and it takes a while for everyone to fit in and he had a thick accent. I've dealt with many immigrants in my career, and they all kind of seem like that. They're hard working, old school. It's a huge reach that amateur boxing caused all of this. A huge one."