No oil leaks into Lake Tahoe from boat fire, officials say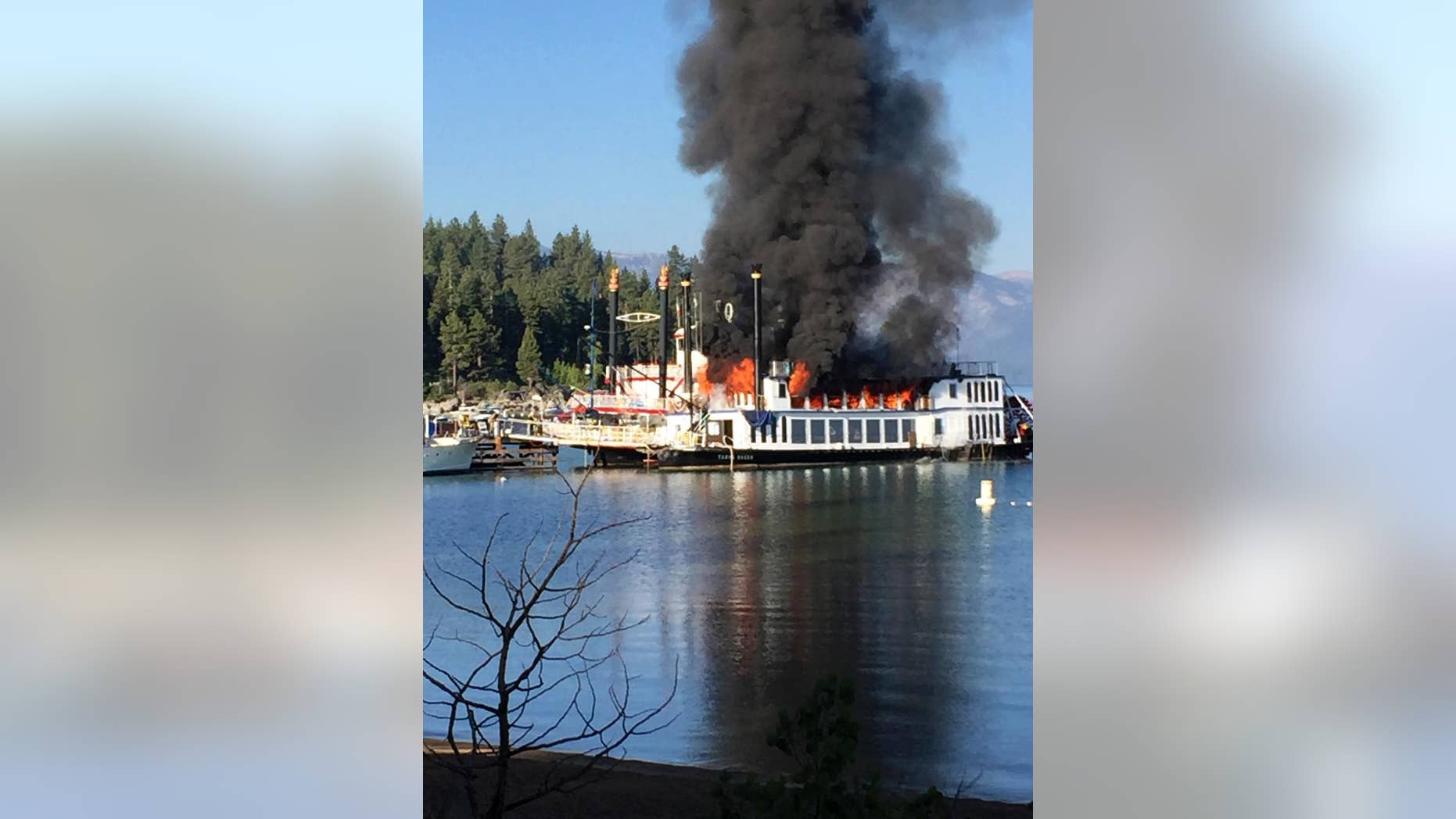 RENO, Nev. – The U.S. Coast Guard says firefighters protected Lake Tahoe's famously clear water as they quickly snuffed out flames shooting out of a docked tourist cruise boat.
The agency said Wednesday that the Tahoe Queen had 800 gallons of diesel fuel and 100 gallons of hydraulic oil aboard when the fire broke out Tuesday, but none of it leaked into the lake.
Only workers doing repairs were on board. Two were injured, one who sprained his back jumping to escape the flames and the other with minor smoke inhalation.
Lt. Jake Aulner says most of the damage is limited to the steering area and second deck of the 144-foot paddle wheeler.
He says crews from the Tahoe Douglas Fire Protection District kept the flames from spreading below to the fuel tanks.