No Marine left behind: Leatherneck brass vows to press Tahmooressi's case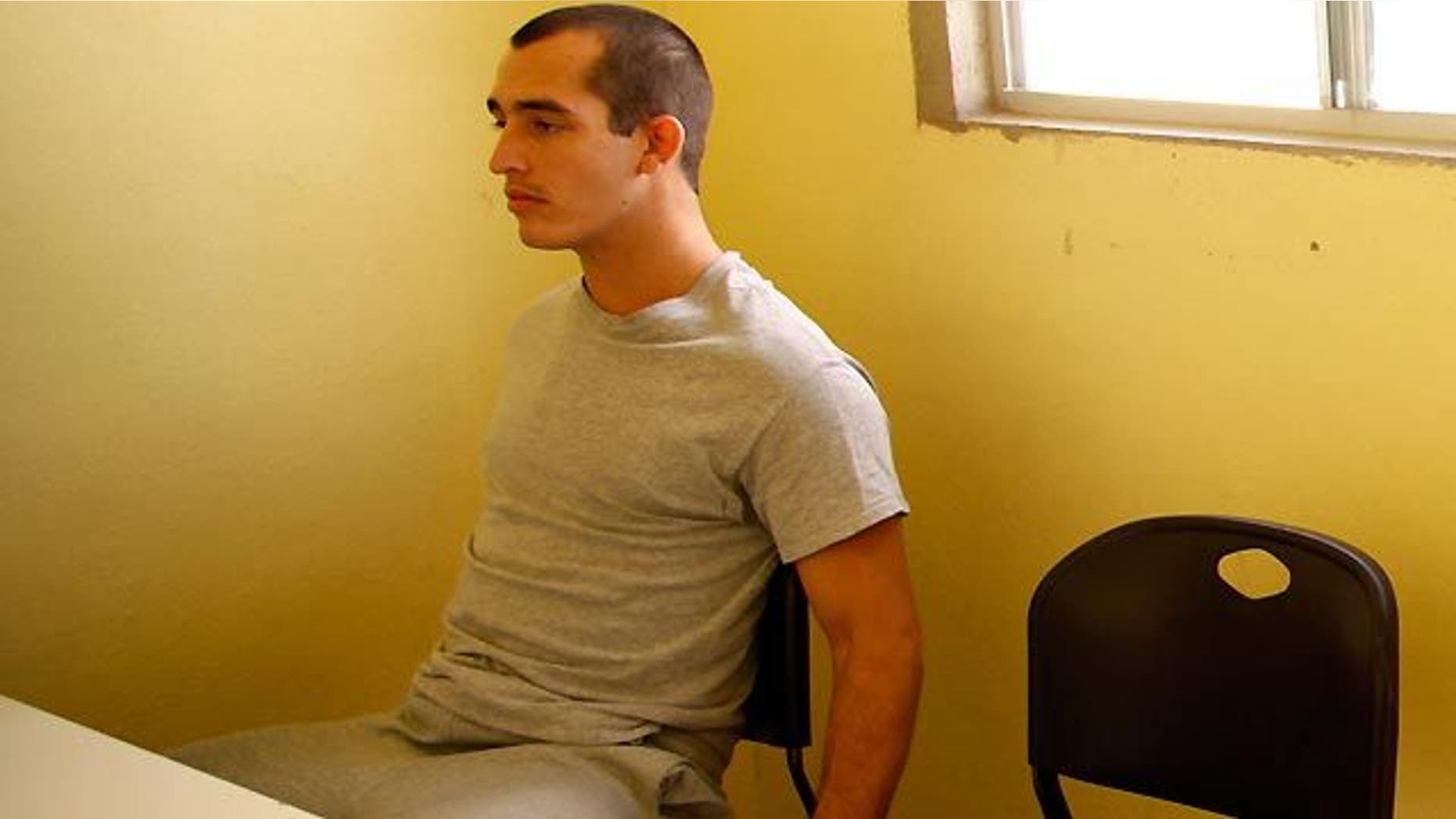 Andrew Tahmooressi, the Marine sergeant who has been  imprisoned in Mexico since March 31 since accidentally crossing the border outside of San Diego with three weapons in his vehicle, has not been forgotten by his fellow leathernecks.
Tahmooressi's most tireless champion in Washington has been Rep. Duncan Hunter, (R-Calif.), himself former Marine major and veteran of three combat tours. And Hunter has drawn in the top brass of the elite fighting force with a plea for help lighting a fire under the relevant powers in the Capitol.
"I urge you to communicate your support for Andrew to the U.S. State Department and the President, and take action within your authority to communicate with the appropriate Mexican military officials," Hunter wrote in a letter last week to requested Hunter in a June 9th letter to Marine Commandant General James Amos.
[pullquote]
Hunter's biggest fear, and one shared by Tahmooressi's mother, Jill, and several pals who served with him in Afghanistan, is that nearly three months in prison could be worsening the Post-Traumatic Stress Disorder that drew the 25-year-old Florida native to a Veterans Affairs treatment center in San Diego. A response from Lt. Gen. R.E. Milstead on behalf of Amos has given Hunter hope the Marines can be helpful.
"While it is not within the Marine Corps' purview to unilaterally intervene in matters involving a foreign government, I assure you that we are prepared to assist as necessary to the greatest extent permissible under law," Milstead wrote.
One area Milstead said the Marine Corps can assist is to "facilitate communication" between Tahmooressi's legal team and the VA, which is now responsible for his medical records.
Should PTSD become part of Tahmooressi's defense, raised as a possible reason he became disoriented and mistakenly crossed the border, the VA can help by providing records to his legal team.
Hunter also expressed confidence the Corps could help pressure the State Department, which has been muted in its public efforts to reach a diplomatic solution with Mexico.
"The Marine Corps is stepping up where it can and that's a good thing," Hunter said. "Just the willingness of the Marines to support Andrew to the furthest extent possible should force the State Department to actually do something."
Hunter said the Marines recognize that the State Department is in the lead diplomatically and in communications with Mexican officials. But he said a strong showing that the Marines are taking an active role in protecting one of their own won't be lost on Mexican diplomats.
"They fight for their own—and they'll get Andrew home through diplomatic channels if given the chance," Hunter said.
Tahmooressi was ordered to report this week for Inactive Ready Reserve duty but has been excused without penalty.
"That is not an issue at this time," said Marine Corps spokesman Maj. John Caldwell. "It is not uncharacteristic for people to miss these drills."
Tahmooressi left active duty in 2012.