NJ town rocked by charges of bigotry after rejection of mosque
NEWYou can now listen to Fox News articles!
A New Jersey suburb known for its tree-lined streets and stately, multimillion-dollar homes has been transformed into a battleground over both a proposed mosque and the free speech rights of residents who oppose the project.
Bernards, a township of about 27,000 an hour west of New York City, has been cleaved by controversy since 2011, when its Planning Board took up a proposal for a 4,250-square-foot mosque in a residential neighborhood known as Liberty Corner. The applicant, Islamic Society of Basking Ridge, is led by a former Bernards mayor and has filed a federal civil rights suit accusing members of the board of religious discrimination in ultimately rejecting the project.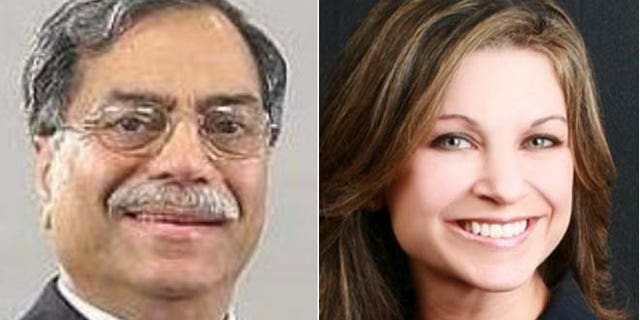 Some 33 residents who spoke out against the project at dozens of public meetings have been subpoenaed in an effort by the plaintiffs to prove bigotry drove the decision.
"This is a land use matter. It never was about religion," current Bernards Mayor Carol Bianchi told FoxNews.com. "Anyone who takes the time to review the transcripts or knows our Planning Board members would draw this conclusion quickly."
The Planning Board and many residents say they were concerned about traffic and other zoning issues, but the lawsuit accuses town officials of violating the Religious Land Use and Institutionalized Persons Act (RLUIPA), which gives religious institutions flexibility when it comes to zoning law restrictions on property use. The U.S. Department of Justice is separatley investigating the case.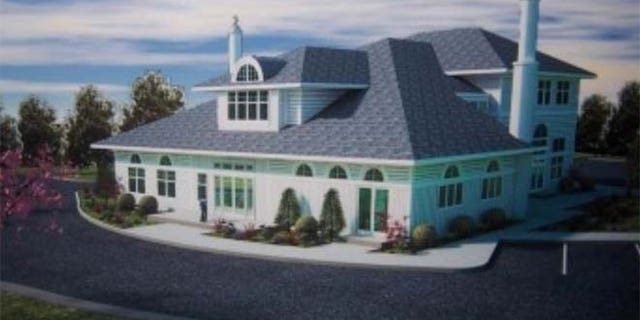 The Islamic group has won the support of several civil and religious liberty advocates, including the ACLU, the Becket Fund for Religious Liberty and Muslim Advocates, a San Francisco-based legal and educational advocacy group.
"I came to America almost 50 years ago with a firm belief in the values that America represents, including freedom of religion before the law," Mohammad Ali Chaudry told The Bernardsville News after the Becket Fund filed a brief in support of his group. "The mosque is part of my American Dream."
Lawyers for the Muslim organization want to interview residents who spoke out against the mosque, and to review their email messages, social media posts and any other evidence they say may prove they were motivated by bias.
The seeds of the controversy were planted in November of 2011, when the ISBR purchased nearly 4 acres in the quiet neighborhood and then applied five months later to build the mosque, complete with a prayer hall and, ultimately, 107 parking spaces. The proposed mosque was denied by the Planning Board last December following numerous public hearings over the course of more than three years.
"What should have been a simple board approval for a permitted use devolved into a Kafkaesque process that spanned an unprecedented four years and included 39 public hearings," reads a section of the complaint. "These proceedings took place against a backdrop of ugly spectacle."
The plaintiffs, who filed suit March 10, allege that the ISBR and its head, Chaudry, a Pakistani-born, longtime local resident who served as mayor of Bernards Township in 2004, faced "intense hostility" from residents who opposed not only the proposed Islamic center, but the religion of Islam. They say their opponents, including Bernards Township Citizens for Responsible Development, recruited "objectors" to attend the public hearings and speak out against the project, with careful instructions to avoid words that might betray their real motivation.
"This community opposition evolved into a well-funded machine that recruited objectors and coached them to channel their opposition through the permissible language of land use: parking, buffer and screening requirements, storm water management, and so on," they say in their civil complaint.
The lawsuit lists examples of anti-Muslim bias, including vandalism of an ISBR mailbox and comments posted on social media. It also accused the citizens' group of holding a meeting where those preparing to speak out were told, "Please remember, do not make any comments on the religion or Islamic mosque itself. If we do so, we will lose the battle."
Based on those allegations, the ISBR's lawyers subpoenaed the residents as well as eight current and former Planning Board members. One resident who was subpoenaed told FoxNews.com attorneys for ISBR seemed to be seeking evidence of a conspiracy. The resident, who spoke on condition of anonymity, said the meeting was unnerving.
"I spoke out once, at one meeting," the resident said. "I was tangentially involved. I clearly felt like it was a fishing expedition, that they were looking to find anything to support their case.
"For me, this has a chilling effect," the resident added. "It was scary. They came to my home in the middle of the night to serve me the papers. I feel like I will never speak up in a public forum again."
Bianchi blasted the tactics of ISBR and its lawyers from the prominent New York firm Patterson Belknap Webb & Tyler.
"These tactics are un-American and violate First Amendment rights," Bianchi said. "They are an attempt to bully and harass the community and township into settling the matter on plaintiffs' terms without regard to proper land use concerns, especially safety."
Officials for neither ISBR nor its legal team responded to requests for comment. The Department of Justice confirmed it is probing the case separately, but declined to provide details.
Bianchi said she is troubled not only by the investigation, but also by a key federal prosecutor's association with Chaudry. Caroline Sadlowski, chief of the Civil Division in the U.S. Attorney's Office for the District of New Jersey, serves with Chaudry on Drew University's 14-member Center for Religion and Cultural Conflicts.
The mayor added that she feels let down by Chaudry's accusations.
"This community elected Mr. Chaudry to the Township Committee after 9/11 and made him the first Pakistani Muslim mayor in the nation," Bianchi said. "I am disappointed that [he] would call this community, which has always embraced him, bigots."