New York rape suspect eyed in 2002 West Virginia killing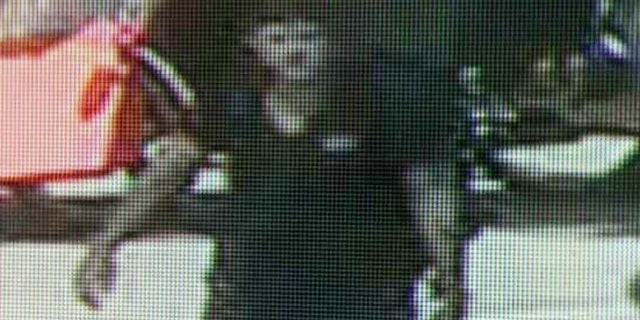 NEWYou can now listen to Fox News articles!
NEW YORK – A drifter accused of brazenly raping an elderly woman in broad daylight in New York's Central Park was a person of interest in a 2002 slaying in his home state of West Virginia, but investigators never had enough evidence to charge him, police said Friday.
David Albert Mitchell, 42, has had run-ins with the law for virtually all of his adult life, and was twice charged with crimes in which the alleged victim was an elderly woman, according to court records and a prosecutor. And an ex-girlfriend says he bragged about killing Barbara Flake in the tiny West Virginia community of Jenkinjones, an impoverished and tightknit community in the state's southern coalfields.
West Virginia State Police determined the woman died from a blow to the head when they found her skull two years after she disappeared from her home. But there was never enough information or probable cause to arrest Mitchell, said Sgt. C.F. Kane.
Mitchell's onetime girlfriend, Saretta Mitchell, told The Associated Press that the man once bragged about killing Flake -- a claim she reported to police when Flake's remains were found.
"In a social setting, when there's alcohol involved, he will tell you anything," she said Friday. "He bragged to me and some of our friends at different times that he had murdered two people."
The rape charge against David Mitchell is just his latest brush with the law. Police in New York City say he raped a 73-year-old birdwatcher who took a compromising photo of him. Days earlier, the woman took a photo of Mitchell allegedly fondling himself -- she told police he unsuccessfully tried to take away her camera and demanded she delete the image. That encounter happened more than a week ago.
The birdwatcher told police she was attacked late Wednesday morning in a wooded area near Strawberry Fields, a spot that serves as a memorial to John Lennon and is one of Central Park's busiest sections. Police said the woman picked Mitchell out of a lineup.
In an interview with the New York Post published Thursday, the woman recounted the attack and said she felt enraged. She said she wanted him to be maimed and then sent to prison for life.
Mitchell was arraigned early Friday on charges of first-degree rape, robbery, assault and other charges and ordered held without bail, prosecutors said. A call to his attorney at arraignment was not returned.
Earlier, Mitchell said nothing as he was led from the special victims unit to face charges in court, but he spat at reporters gathered there. He was also charged with threatening a man last month with a knife in the same area of the park.
He told the man, according to investigators: "I have no problem stabbing you as many times as I want and making this circle full of blood."
Court and prison records in Virginia and West Virginia show Mitchell has been in trouble with the law for virtually all of his adult life, with regular stays behind bars.
He was just 18 in January 1989 when he was charged with a rape and murder in McDowell County. Court records show he was acquitted on Feb. 16, 1990.
McDowell County Prosecutor Sid Bell didn't immediately return a phone message Friday. However, he told The Charleston Gazette that the victim in that case was an 86-year-old woman. Bell had been in private practice at the time and was appointed to defend Mitchell.
Mitchell was sentenced in 1990 on a first-degree robbery and attempted robbery in McDowell County, and he escaped for two days while serving that term, West Virginia Division of Corrections spokeswoman Susan Harding said. Mitchell was then convicted in the escape.
Although Mitchell was acquitted of the 1989 murder, Bell said his client was arrested again a few months later, charged with raping another McDowell County woman, this one in her 70s, and stealing her gun. Prosecutors dropped the sexual assault charge in that case under a plea bargain, Bell told the newspaper.
Mitchell was released from prison in February 2000, according to state corrections officials, but incarcerated again in December 2000 on a grand larceny charge. He finished that sentence in 2001.
In Virginia, corrections records show a long list of arrests, but only one prison sentence, for an abduction: Mitchell served eight years, starting in 2003, spokesman Larry Traylor said.
He was indicted in Tazewell County on charges he stole a vehicle and used it to abduct the former girlfriend, Saretta Mitchell, eluded officers and drove while intoxicated. Since David Mitchell's release last year, he's been convicted of violating probation three times.
David Mitchell has "always had psychological issues and emotional problems," Saretta Mitchell said, declining to elaborate on her relationship with him out of fear for her safety.
"We want something to be done so he doesn't hurt anyone else," she said, "but he's done enough damage to the family already."